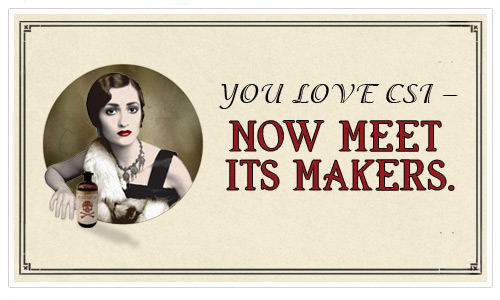 It was the perfect crime. It was the science that solved it.
Thursday, Feb. 10 at 7 p.m.
Ross Glen Hall
Roderick Mah Centre for Continuous Learning
Mount Royal University
Pulitzer Prize winner and Amazon best-selling author, Deborah Blum, speaks about her book The Poisoner's Handbook: Murder and the Birth of Forensic Medicine in Jazz Age New York.
Tickets
$10 for students
$15 adults
tickets.mtroyal.ca or at the door
(parking included - Lot 8)
For more information
Contact Nathan Ackroyd
nackroyd@mtroyal.ca
phone: 403.440.8735
"…Not only is The Poisoner's Handbook as thrilling as any CSI episode, but it also offers something even better: an education in how forensics really works."
- The Washington Post
Check out the Facebook event details.