Calgary Peace Prize awarded to renowned foreign correspondent
Sept. 20, 2019
Ahead of Saturday's UN International Day of Peace, the John de Chastelain Peace Studies Initiative at Mount Royal University announced the recipient of the 2020 Calgary Peace Prize.
Stephanie Nolen is a veteran foreign correspondent who has reported from more than 80 countries around the world. She is a seven-time winner of the National Newspaper Award and a six-time winner of the Amnesty International Media Award for her coverage. She is the author of 28 Stories of AIDS in Africa, which won the PEN Courage Prize, and Promised the Moon: The Untold Story of the First Women in the Space Race. She served as bureau chief for the Globe and Mail in South Asia, Africa and Latin America.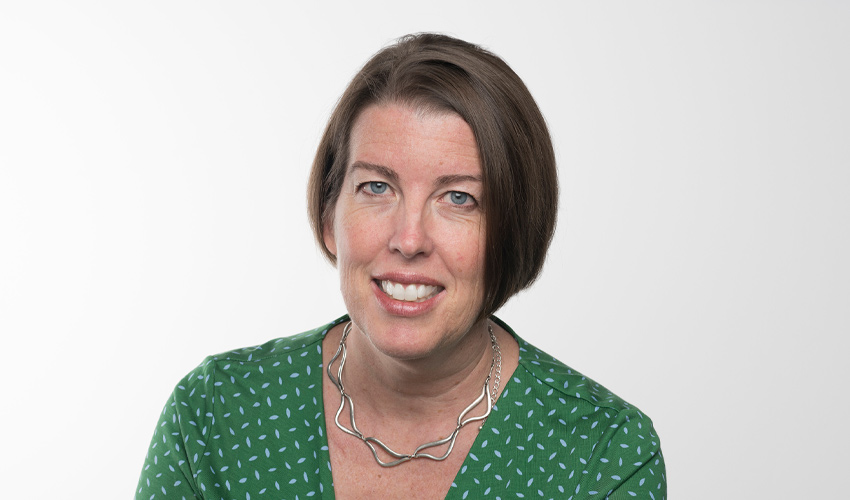 "I'm grateful for this recognition of my work," said Nolen. "It's deeply rewarding to know that the reporting I've tried to do from overlooked conflict zones and misunderstood humanitarian crises has been useful to Canadians, and valued."
Nolen holds a Bachelor of Journalism (Honours) from the University of King's College in Halifax and a Master of Science in development economics from the London School of Economics in England. She received honorary doctorates in civil laws from King's (2009) and Guelph University (2010).
"Stephanie Nolen's reporting has shone a light on some of the most important peace and justice issues of our time," said Acting Peace Prize Coordinator and MRU Policy Studies professor Kari Roberts, PhD. "Her leadership through journalism has informed and engaged Canadians, giving them the information they need to promote change. Her work covering wars in Iraq and Afghanistan, the AIDS Pandemic, gender inequality and other humanitarian crises in Africa, Asia and South America have given voice to victims and explained these events to Canadians. She is a worthy recipient of the Calgary Peace Prize and we are honoured to award it to her."
Annually awarded by the John de Chastelain Peace Studies Initiative at Mount Royal University, The Calgary Peace Prize recognizes outstanding individuals from the global community who work towards making the world a more just, safer, and less violent place. Previous winners include Anote Tong; Justice Rosalie Silberman Abella, the Honourable Douglas Roche, the Truth and Reconciliation Commissioners of Canada, Retired Lt.-Gen. Romeo Dallaire, Dr. Samantha Nutt and Emmanuel Jal. This year's award will be presented to Nolen at an event at Arts Commons on April 8.
The John de Chastelain Peace Studies Initiative's mission is to build, develop, and disseminate interdisciplinary knowledge on a range of local and global issues dealing with peace and violence.
For further information, please contact:

Peter Glenn, Senior Media Relations Officer or Jonathan Anderson, Communications Officer
Media cell: 403.463.6930
mediarelations@mtroyal.ca