Freedom to Read Week returns to MRU to rally against censorship
Award-winning Canadian author Raziel Reid to speak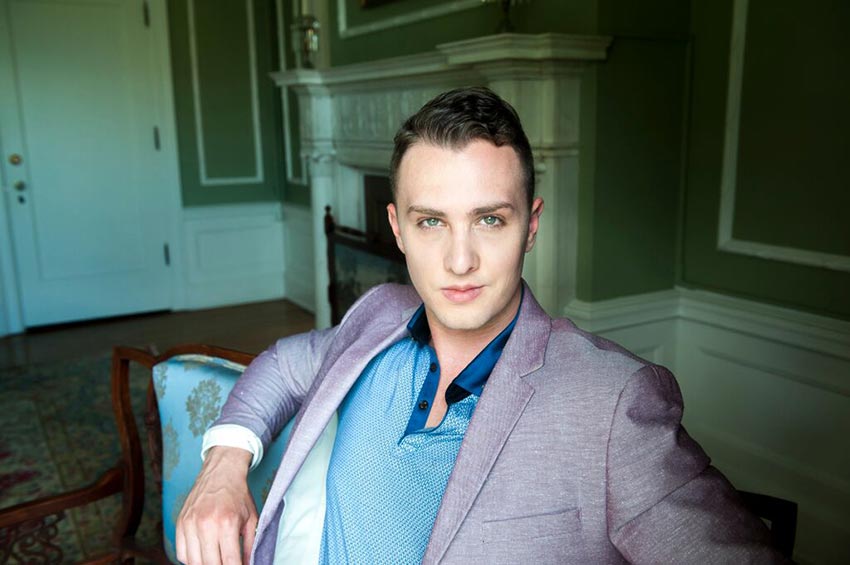 Controversial Canadian author Raziel Reid will contribute to the 2017 installment of Freedom to Read Week at Mount Royal University by hosting a discussion titled Google Is Burning: Book Censorship in the Digital Age.

"As someone whose work examines the violence endured by LGBTQ people, and whose experience winning the Governor General's Award was marked by challenges, we felt that Raziel would provide a highly-relevant perspective and provoke a conversation about freedom of expression (and its limits) in Canadian literature," says MRU Librarian Jordan Crate-Serhal.

In January 2015, National Post journalist Barbara Kay wrote a critical piece disapproving of Reid's book titled When Everything Feels like the Movies, calling it "values-void" for its graphic depiction of sexual fantasies and acts.

The novel had beaten out more than 200 other titles to be chosen for the Governor General's Literary Award for Young People's Literature, and the National Post story produced enough publicity for an online petition to form asking to take away Reid's award.

Reid replied to this backlash in a Guardian article titled, "Canadian author condemns 'anti-gay' protest against his young-adult novel." He said, "The oppression my narrator Jude faces throughout the book is the same oppression I'm facing from critics. People only feel safe if they can fit you into a box. When you turn the box upside down, or throw it away all together, the revolution is met with shock and resistance. There's panic from those who aren't liberated enough to live outside the confines of what is expected."

Since this incident, Reid has spent time abroad and now offers insight into the difference between the Canadian and European markets, and the future of subversive literature in the Internet era.

When it comes to censorship, Crate-Serhal acknowledges that post-secondary institutes face less scrutiny because of liberal education philosophy, however, Canada should not become complacent when it comes to freedom of expression.

"Academic libraries face book challenges far less than public and school libraries," says Crate-Serhal.

"MRU's collection covers a range of ideas, some of which are controversial, some of which we may find personally repulsive, in order to ensure that our students and faculty members can critically study diverse positions and arguments in their course work and research."

Reid's presentation, which takes place on Feb. 28 from 1 to 2 p.m. at MRU, will focus on the boundaries in Canadian literature, the oppression of young adult literature and book burning in the 21st century.

All are welcome to register for this free event.
Banned books readings
Taking place from Feb. 26 to March 4, Freedom to Read Week is a national event that asks Canadians to contemplate and confirm their commitment to academic and intellectual sovereignty within our society.

To further celebrate Freedom to Read Week at MRU, the Library is presenting the Banned Book Reader Series wherein students, faculty and employees will take to their soapboxes from noon to 1 p.m. each day and read aloud passages from banned or challenged books directly outside the Library.

"Freedom to Read Week gives us the chance to affirm and discuss important foundational components of democracy and academic inquiry … the importance of freedom of expression, the ethical use of information, and our responsibility to maintain an engaged, informed civic presence," says Crate-Serhal.

Crate-Serhal recognizes that now more than ever, we are living in a time where freedom of expression and speaking the truth are crucial.

"Freedom of information and freedom of expression have felt increasingly threatened. In Canada and the U.S. government scientists have been muzzled, alternative facts have been presented, and seeking the truth has become more difficult," says Crate-Serhal.

If you would like to be a reader, you are encouraged to contact Jordan Crate-Serhal at jcrateserhal@mtroyal.ca or 403.440.5019.

Feb. 13, 2017 — Rob Petrollini