Staff and Faculty Summer Language Exchange Program
One of Mount Royal University's oldest international exchange partnerships is also its most unique.
Partnership and Exchange Background
Through the Mount Royal University - Universidad de Guanajuato bilateral exchange agreement, each year up to six full-time employees from Mount Royal have the opportunity to participate in the Summer Language Exchange Program at the Universidad de Guanajuato, while six full-time employees from the Universidad de Guanajuato may participate in the Summer Immersion English Program at Mount Royal. Under the terms of the bilateral agreement between the two institutions, program fees and accommodation expenses are waived for participants.
The purpose of this exchange program is to provide full-time MRU employees with the opportunity to improve their Spanish language skills, learn more about our partner institution and the education system in Mexico, experience Mexican culture, and explore ideas for further developing the internationalization of the MRU curriculum through joint projects with the Universidad to Guanajuato. Founded in 1732, the Universidad de Guanajuato is renowned as a leader in the Mexican educational system and is located in a city designated, since 1988, as a UNESCO World Heritage Site.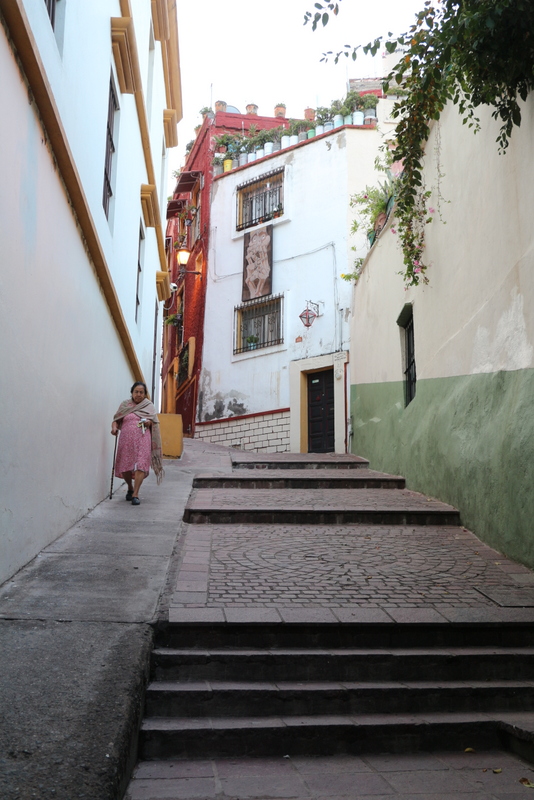 View from side street in the town of Guanajuato
Unlike all other MRU exchange programs, the Guanajuato Summer Language Exchange Program is not open to students, but rather to full-time Mount Royal staff, faculty and administrators. Participants selected for the exchange study beginner, intermediate or advanced level Spanish language courses and they are also encouraged to participate in workshops of arts and crafts from the Guanajuato region, Mexican cuisine and folk dance.
In June 2014, five Mount Royal employees ventured to Guanajuato, Mexico and four Universidad de Guanajuato employees attended Mount Royal's Summer Immersion English Program.

Building Future Collaboration Opportunities
Mircea (Mitch) Atanasiu, sessional instructor, in the Department of Math, Physics and Engineering, took part in the 2014 exchange.
Mitch believes the best way to see language improvement is through an immersion program such as this one, and feels that his language learning experience was enhanced by the many cultural learning opportunities and field trips open to participants during the exchange. But Mitch had another important goal in participating in the exchange at the Universidad de Guanajuato... to pursue collaboration opportunities with the university's Physics and Mathematics Departments.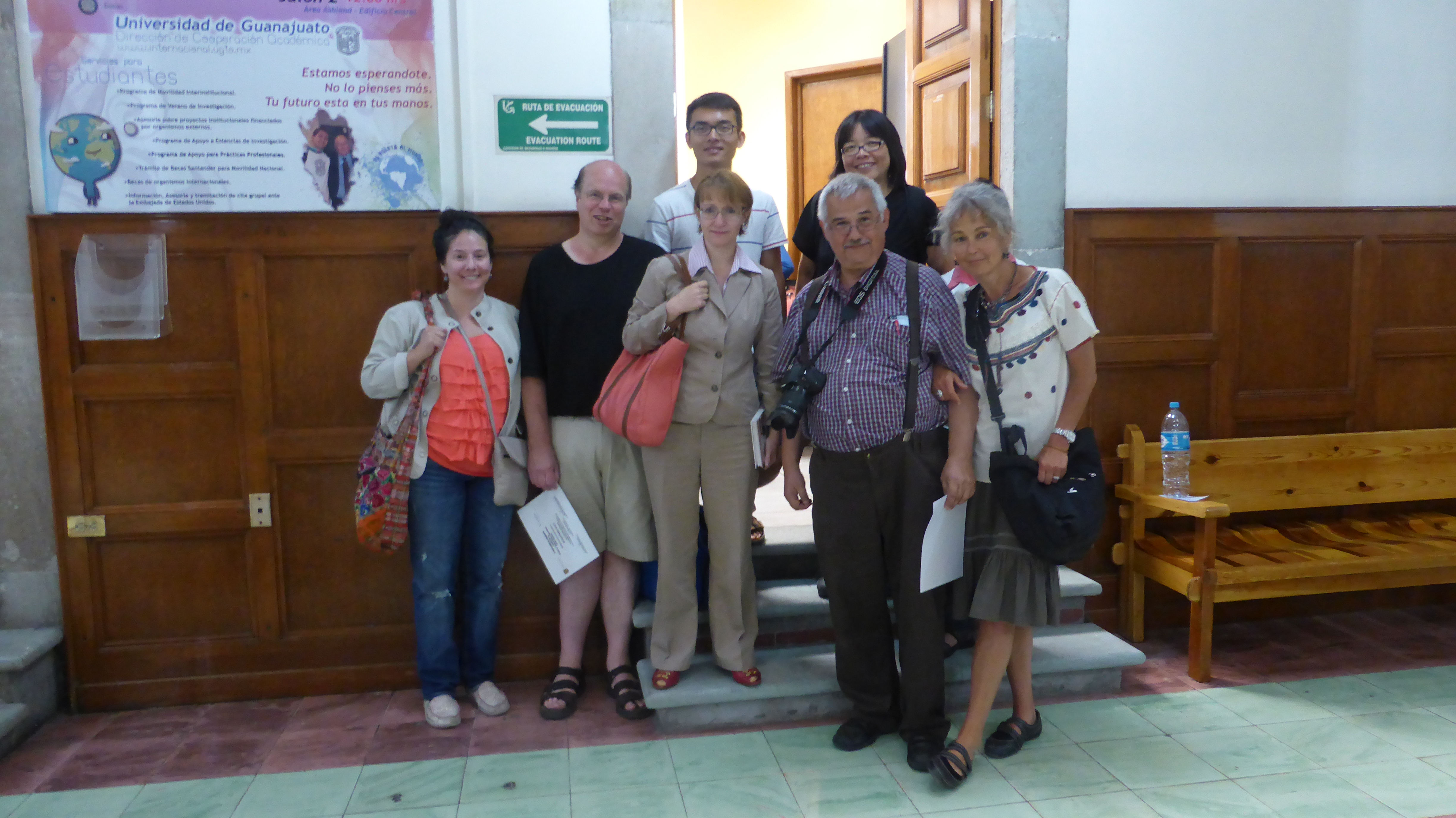 Mount Royal Staff and Faculty in front of International Office at Universidad de Guanajuato
Mitch made this goal a reality by connecting with the Head the Department of Physics and Astronomy, the Dean of Science, various instructors, as well as the university's International Office. He was given much positive feedback with regards to future collaboration between the two universities, and all those with whom he met were extremely receptive about further developing student, staff and faculty exchanges.
"I sincerely hope that this will initiate a personal contact and lead to a fruitful collaboration between our universities," Mitch says with enthusiasm.
Building Skills to Better Understand and Support Students
Georgina Grant, Senior Assessment Analyst in the Office of Institutional Assessment and Planning (OIAP) was also a participant in 2014.
"I wanted to revive and improve the Spanish that I studied in high school," says Georgina, "and having the opportunity to immerse myself in the language, has really helped my confidence and skills in using the Spanish language."
Stairs leading to entrance of Universidad de Guanajuato
Georgina also pointed out that the cultural experience she gained was not only with Mexico, but with all the countries and cultures represented in the program. She had a chance to meet and get to know students from Japan, Korea, France, Holland and the USA, and there were many opportunities for sharing across each other's cultures.
Although she does not specifically need the Spanish language in the work that she does at Mount Royal, the cultural understanding piece, and the experience she has gained from being a student again are definitely beneficial to her in her job. She now feels that she better understands what students go through and can provide them with better support, especially, those coming from different cultures and countries to study at Mount Royal.
"Becoming a student again re-boots you," explains Georgina, "and helps you truly understand students and where they are coming from, so as to better support them in their academic success. I feel that I now have a wealth of experience and knowledge that I can share with our students."
Visit the International Education website for more information on the Guanajuato Summer Language Exchange Program.
Marisa Norona, November 26, 2014