Jazz: an acquired taste for all
International Jazz Day with Michelle Gregoire
Michelle Gregoire knows that jazz can be an acquired taste. But, in her opinion, it can be acquired by anyone.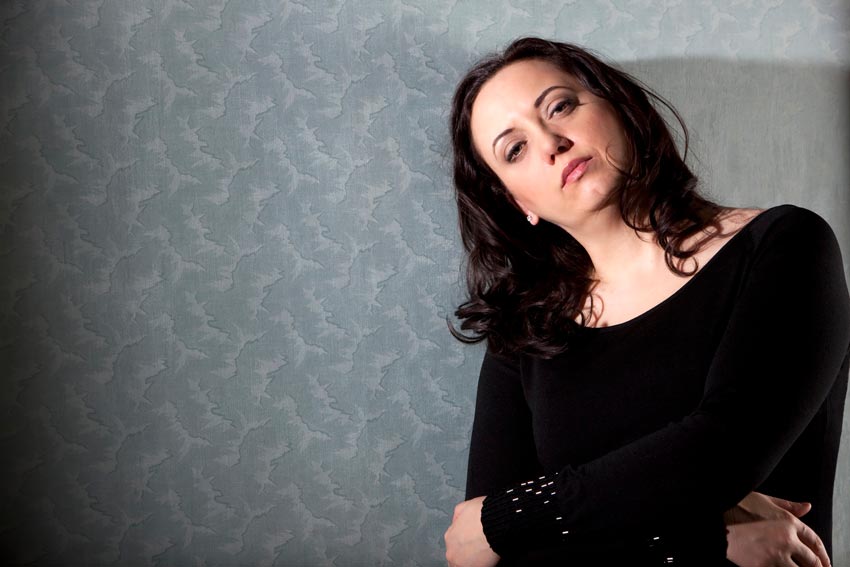 "Jazz is as broad as the different personalities playing it," the pianist acknowledges. "What I like about jazz is that it encourages a musician to have their own unique voice, and everyone has a contribution they can make."
To that end, she will be contributing her voice to International Jazz Day on April 30 in an 8 p.m. performance in the TransAlta Pavilion at MRU Conservatory's Taylor Centre for the Performing Arts.
Gregoire, a composer who is known locally as a musician's musician, has the pianist's chops to go toe-to-toe with any academic jazz enthusiast, but attests that the art form is more about connecting with people.
She explains, "somewhere out there is somebody who can connect with your musical message and that is worth exploring."
MRU Conservatory has had some wonderful jazz artists grace the stages in the inaugural concert season, from all-star percussionist Brian Blade and the Fellowship to local jazzers like the Calgary Creative Arts Ensemble who played a Salon Series concert in the winter.
MRU Conservatory's Artistic Program Coordinator Mark DeJong thinks this jazz movement is catching on due to the great community of artists and enthusiasts in Calgary. A saxophone player himself, he's seen the enthusiasm from both sides of the stage.
DeJong says, "we're excited to have Michelle as our MRU contribution to this world-wide event. Along with her bassist Kodi Hutchinson (CKUA jazz radio host) and Juno nominee Al Muirhead (trumpet), this is going to be a great night of music."
In the world of jazz, there are some who live and play freely and some who have a practical side. When asked about the source of her inspiration, the Calgary-based pianist simply says, "for the most part, it's just a lot of hard work … and a good firm deadline."
That deadline helps motivate the performers to make some decisions as well as motivating the audience to claim their tickets. But, the business side of the industry isn't foreign.
"When I lived in Winnipeg, I created a concert series to feature touring Canadian jazz musicians," she recalls. "Those were by far the most incredible performances. I had the opportunity to present them properly, in a beautiful room with proper tech and always with an exceptional piano."
Could history be repeating itself in the beautiful new Bella Concert Hall with an equally exceptional piano? Perhaps.
As to what her set list is going to look like, it's a bit up-in-the-air. She notes, "I will definitely include some originals aside from some good arrangements of standards."
For those unable to make it to Gregoire's performance, she's also playing some Gershwin downtown at Theatre Calgary's run of Crazy For You.
Gregoire is featured in the production, which boasts some jazz classics including I Got Rhythm and Someone to Watch Over Me is running at the Max Bell Theatre until May 20. She will be playing alongside a talented 15-piece orchestra that includes bassist Hutchinson and MRU Conservatory graduates like Cedric Blary on clarinet, along with the full cast of triple-threat performers.
So, no matter what your taste in jazz is, there's a lot of jazz to celebrate with Michele Gregoire. And to quote Gershwin's lyrics, when it comes to International Jazz Day, "who could ask for anything more!"
April 27, 2017 — Jonathan Love