Recognizing our finest alumni
Mount Royal University's people are at the heart of its legacy.
The people - past and present - who chose Mount Royal to pursue their chosen field of study have since gone on to become Mount Royal ambassadors of greatness in various industries and walks of life.
2010 Legacy Awards Dinner
Organized by the Office of Alumni Relations, the second annual Legacy Awards dinner took place on Sept. 23 at 6 p.m. at the BMO Centre, Stampede Park.
For more information contact Randy Paquette, director of Alumni Relations.
The event also included a centennial tribute - the unveiling of several alumni portraits that will be part of Mount Royal's centennial mural mosaic project, led by artist Lewis Lavoie.
Alumni recognized with mural portraits include the Honourable Norman Kwong, General John de Chastelain and Paul Brandt.
These talented individuals form Mount Royal's respected network of distinguished alumni.
What better way to recognize the outstanding achievements of Mount Royal alumni and students and foster a spirit of community and lifelong connection to the University than to honour them at the 2010 Legacy Awards dinner?
Spotlight on home-grown talent
You could find Mount Royal alumni scattered across the globe - from an editor-in-chief in the busy newsroom of the Calgary Herald, to an ecotourism marketer in Dominica, to a dedicated oil industry professional to an opera singer performing in international concert halls
The four alumni honoured at the 2010 Legacy Awards Dinner are Lorne Motley, Laura Ell, Robert Laidlaw and Daniel Okulitch.
The awards also make a point of recognizing outstanding students. Each year $9,000 in scholarships are awarded to students who will one day be a standout ambassador for the Mount Royal community.
Elizabeth Mack received the Outstanding Future Alumni Award at this year's dinner. Mack recently served as vice-president of the FAN Club (Future Alumni Network Club) and chair of the Residence Activities Council. She is also involved with various other campus and community volunteer activities.
2010 Alumni Legacy Award recipients
Laura Ell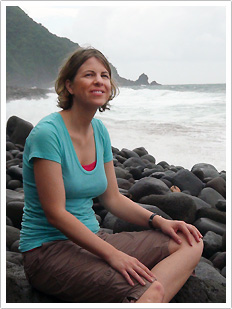 Laura Ell received the 2010 Horizon Award, which recognizes the outstanding achievements of Mount Royal alumni early in their careers.
Ell is a 2003 graduate of the Mount Royal Bachelor of Applied Ecotourism and Outdoor Leadership program. She began her career as an intern at the Washington, D.C.-based International Ecotourism Society where her aptitude and determination were quickly noticed by world leaders.
She parlayed this experience into her own consulting firm and took on global tourism marketing projects for ecotourism operators and destinations around the world. Ell has been asked by countries such as Dominica and Costa Rica to formulate and execute their ecotourism marketing strategies.
Her track record and reputation have made her a regular guest of the United Nations Environment Program (UNEP) in New York where she is asked to offer advice and guidance on ecotourism matters.
Not one to forget her roots, Ell agreed to come back to Mount Royal in 2008 to teach two Ecotourism courses while a faculty member was away on sabbatical.
"I felt so fortunate to receive such great education when I was at Mount Royal," says Ell.
"I was able to go abroad and learn so many things about the ecotourism industry and bring that back to the classroom and share some case studies and success stories."
---
Robert (Bob) Laidlaw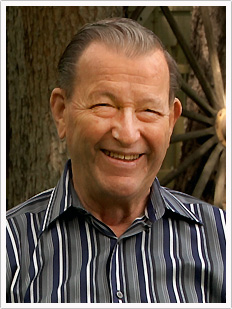 Bob Laidlaw received the 2010 Lifetime Distinguished Achievement Award. Laidlaw attended the Mount Royal College Petroleum Engineering University Transfer program from 1949 to 1950.
While at Mount Royal, he was very active in student life. Laidlaw led the student booster club, helped organize the hockey team and played both hockey and basketball. He went on to achieve a B.Sc. and a master's degree in Petroleum Engineering from the University of Oklahoma.
Laidlaw's list of accomplishments demonstrates a lifetime of service and dedication to his profession and to his community. In 1955, he began his career in production and drilling with Husky Oil in Calgary. Laidlaw then moved to Gibson Petroleum Company Ltd., where he was president and CEO from 1979 to 1992 and deputy chairman from 1992 to 1994.
In addition to his ongoing contribution to numerous volunteer organizations, Laidlaw was a member of the 1988 Olympic Winter Games Organizing Committee. He also served as president of the Calgary Exhibition and Stampede, chairman of the Calgary United Way, and president of the Calgary Petroleum Club.
Laidlaw was a member of the Mount Royal Board of Governors from 1992 to 1995 and he continues to be a strong supporter of Mount Royal.
"I'm so delighted to be receiving this award," says Laidlaw. "What I'm looking forward to most about the Legacy Awards Dinner is reconnecting with many of my old friends from Mount Royal and having my wife of 55 years, Esther, and the rest of my family there to support me."
---
Lorne Motley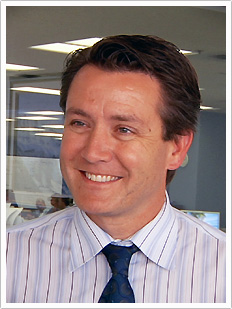 Lorne Motley received the 2010 Outstanding Alumni Award for Professional Achievement. Motley graduated from the Mount Royal College Journalism program in 1986. He has worked in journalism in Calgary ever since, starting out as a reporter and moving on to positions of increasing responsibility with the Calgary Herald.
Motley became the Calgary Herald's news editor in 1997 and in 2006 became the Herald's editor-in-chief.
He has guided reporting projects and design innovations which have won national awards, including an award for public service journalism. Motley has served in the wider journalistic community as a member of the Canadian Newspaper Association's freedom of information subcommittee, regional chairman of the Canadian Press, and a member of the Alberta Law Society media law committee.
Motley has also maintained strong ties to Mount Royal. His service to the institution began more than 10 years ago when he began serving on the Journalism Program Advisory Committee. He is now the Chair of that body. As a graduate of the Journalism program, Motley felt it was his duty to come back in an advisory capacity to help ensure a steady relationship between the program and industry.
"I'm very honoured to be receiving this award," says Motley. "I only have great things to say about my experience at Mount Royal and if I could give some advice and help students along the way and give back to my community then I'm pleased to do it."
Above all, Motley is an excellent example for current Mount Royal students. As one faculty member commented: "I have been holding up Mr. Motley to journalism students in my classes at Mount Royal for a couple of decades as first among examples of what graduates of the University's programs can achieve with hard work, critical intelligence and commitment."
---
Daniel Okulitch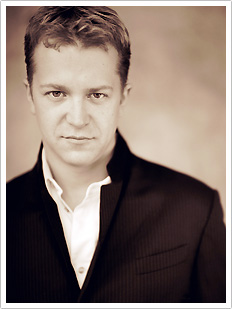 Daniel Okulitch received the 2010 Outstanding Alumni Award - Arts and Culture. Okulitch studied at the Mount Royal Conservatory Vocal Studies Academy from 1989 to 1995. After completing his University Transfer studies at Mount Royal, he went on to earn a B.Mus. and M.Mus. at the Oberlin Conservatory of Music, then an Artist Diploma in Opera at the College Conservatory of Music at the University of Cincinnati.
Immediately following graduation in 2003, Okulitch sang the role of Schaunard in the Tony Award winning production of Baz Luhrmann's Broadway production of La boheme, a role he repeated in Los Angeles in 2004. He has since appeared with orchestras and opera companies in Europe and North America.
Okulitch is a gifted actor and singer and this is reflected in the variety of his roles: Don Giovanni in Figaro, Joseph De Rocher in Dead Man Walking and Olin Blitch in Susannah. He performs frequently with the San Francisco Opera, Michigan Opera Theatre, Calgary Opera and Vancouver Opera.
Okulitch also appeared with Opera Ontario, Hawaii Opera Theater, Manitoba Opera, Opera de Merseille and Fort Worth Opera. He sang at Avery Fisher Hall in Lincoln Center with the American Symphony Orchestra and made his Carnegie Hall debut in April 2004. He also recorded Chausson's Le roi Arthus with the BBC Orchestra in London.
As a Mount Royal student, Okulitch won local, provincial and national competitions and frequently performed at Mount Royal events including Feast of Sound and Song. In spite of his busy career, Okulitch still manages to take time to work with young students here in Calgary, returning to work with boys in the Mount Royal Conservatory Vocal Academy program.
"Being at Mount Royal allowed me to grow in a safe and supportive environment and mature before plunging into a larger pond," says Okulitch.
"If I can pass on some much needed information to a young student which helps their path, I consider it a debt paid forward for all the singers who have done the same for me over the years. Giving back is one of the most rewarding parts of what I do."
- Jondrea De Ruyter, with files from Alumni Relations, Sept. 2, 2010