Passionate about parenting
Parenting is as old as humanity, but positive parenting skills often need to be learned.
Linda Binding, PhD, is helping Aboriginal parents hoping to reconnect with their teenagers through a research grant from the Alberta Centre for Child, Family and Community Research.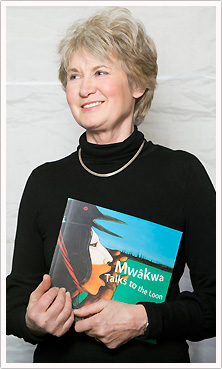 "I'm passionate about parenting, and my research has shown me how critical it is for parents to get help with parenting skills," says Binding, who is an assistant professor in the School of Nursing at Mount Royal University.
Binding's research project began taking shape while she was working as a mental health consultant with two Aboriginal communities in rural Alberta.
"They told me, 'We have so many children in foster care,' " Binding says. "They, in fact, invited me (to bring the project to their communities).
"Their response to this project leads me to believe that parents and professionals alike are looking for more information and skill in changing parenting practices for future generations of Aboriginal children."
Nurturing parenting practices
Although Canada's Aboriginal population is growing, little research has been done on Aboriginal parenting practices and child development.
"I really want to help parents handle children in a way that is sensitive to the child, yet helps the parent still be the parent - not just kind of a wishy-washy parent, but able to attend to the needs of the child," Binding says.
"I believe there are many Aboriginal parents who perhaps didn't get that kind of parenting themselves, or who didn't always know what helpful parenting for their children was."
Combining cultures
Binding's research project combines traditional Aboriginal cultural practices with Western parenting theories such as healthy attachment and nurturing.
It centres on weekly, voluntary meetings with parents. Every meeting is presented in collaboration with a community elder or leader.
"I talk about attachment first - what do children need to feel open to talk? What helps them to feel accepted?" Binding says.
Then she listens.
"The parents use role-playing to act out some of the problems they are having," Binding explains. "Then I help them say things that might be helpful in talking to their children."
Lighting the path
Binding draws on her doctoral research into parenting children who act out, and on her extensive clinical experience in mental health and family therapy.
"I don't give directions like 'say this' or 'do that'," Binding explains. "I try to give parents hints so they can find their own voice with their own teen.
"It's hard for parents when they are worried," Binding continues. "Out of their worry, they often either criticize or preach, and mostly those approaches are not helpful."
Instead, Binding's goal is to show parents how to encourage children to put their feelings into words.
"If teenagers don't say it in words, they are at risk of saying it in actions, and that is a very scary thing because teenagers can be impulsive and angry," Binding says.
For this project, Binding is using a research methodology called hermeneutic phenomenology, which interprets and draws meaning from the stories and the experiences of study participants.
Ultimately, Binding's hope is that parents will find the project useful and that Aboriginal professionals working in their communities will continue the weekly meetings.
- Nancy Cope, Jan. 25, 2010