MRU restocks Living Library
Event provides unique access to human novelsMount Royal University gave voice to a new set of stories Jan. 18 with the return of the Living Library to campus. "Readers" were invited to check out a "human book" for a 15-minute session, giving participants an intimate connection to people's lived experiences.
Some of the new speakers in this year's catalogue included an Egyptian basketball star who was forced to flee his home, one half of a lesbian couple who wrote a book about searching for the perfect sperm donor and a world-acclaimed adventurer who survived an earthquake while climbing Mount Everest.
The Living Library also included some of the popular titles from Mount Royal's inaugural event in 2016, including a survivor of the Rwandan genocide, the actress behind the voice of Kid Goku and a Colombian man who sought political asylum in the United States.
Stories found on the shelves included:
The Way Home: My Journey in Surviving Rwandan Genocide
Melchior, an MRU policy studies student, shared his experiences during the Rwandan Genocide, his resettlement in Canada, what being a Canadian means to him, and his thoughts on current issues here and abroad.
---
Finding Home
David was born in Colombia. He shared his story of how his dad was offered work with Colombian rebel forces and drug trafficking cartels and how their family had to flee, seeking political asylum in the United States. His story is of living as an illegal immigrant, deportation, extortion attempts, and how one never really knows where home might be. After moving to Canada in 2012, the concept of home has been transformed, disfigured and refigured for David throughout the journey. But wherever his family is, that will always be home.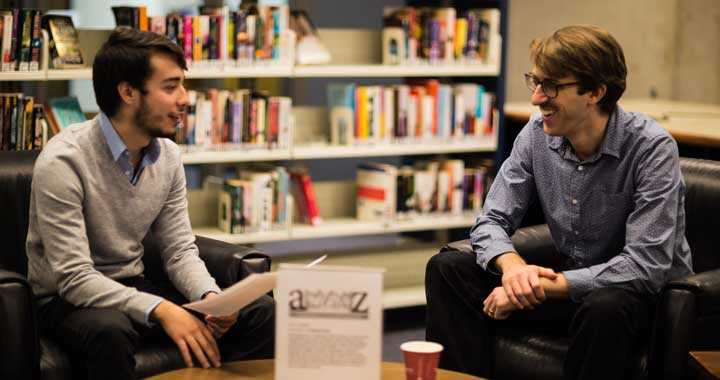 ---
Self-Overcoming
Spirit River Striped Wolf offered a perspective into his journey as an Indigenous student thus far, facing ignorance from others, depression, and anxiety. He commented on the struggle of growing up in this time period, which is focused on Truth and Reconciliation, and what he sees truth and reconciliation actually is as juxtaposed with the reality of his life. Spirit's story speaks to understanding common humanity and the unique situation that many Indigenous youth and young adults face. All of this through the power of understanding truths and the acceptance of vulnerability. He demonstrated through the use of pictures the effect of stereotypes on an Indigenous person, stereotypes that are propagated through media, non-indigenous peers, adults and even each other. He noted that when a negative is spoken to about a race long enough the people impacted eventually start to believe the connotations. Spirit also stated that race is an illegitimate concept that we are ourselves have created. Due to political and social stigmas these typecasts continue to be used to define a people rather than rational recognition of the individual.
---
Kid Goku: A Boy's Voice in a Girl's Body
Zoe detailed her experiences voice acting at a young age, yet only ever playing one female role. Once anime directors discovered she had a large range for male voices, this soon became her specialty. Her big breaks came with G Gundam and her role as Kid Goku in Dragon Ball and Dragon Ball GT. Zoe spoke of her love for playing strong male characters and comfort with the rambunctious behavior and strong opinions of the roles she played in the anime world. Facing considerable judgement for playing male alter-egos in her studio life from her peers, Zoe experienced many realizations about gender identity and societally-prescribed gender roles through her experiences.
---
Determination
Manok's journey began in 2002, when he left both his parents in Sudan for Egypt with his uncles in search of a better life and an opportunity to receive quality education. His story consisted of the challenges he faced then, and the additional challenges he encountered while in Canada. Basketball provided him with a sense of purpose, and sports helped him overcome obstacles. He also spoke about his early struggles academically and how he overcame them to become an aspiring future educator.
---
Hurricane Katrina: A New Orleanian's Lived Experience
Nick started off his story with a disclaimer that Hurricane Katrina is never a topic one should bring up with a person who lived through it. Very difficult to talk about, he said someone who lived through it may respectfully refuse to answer certain questions. The main reason Nick wanted to share his experience was to provide some insight on what it was like from a source other than national media. Nick was one of the lucky folks whose family had the financial means to evacuate before the storm hit. Experiencing fraud, abject living conditions, and illness in the wake of evacuation, the days after the hurricane were memorably difficult. Nick also spoke about relocation as well as the rebirth of the city to its present state.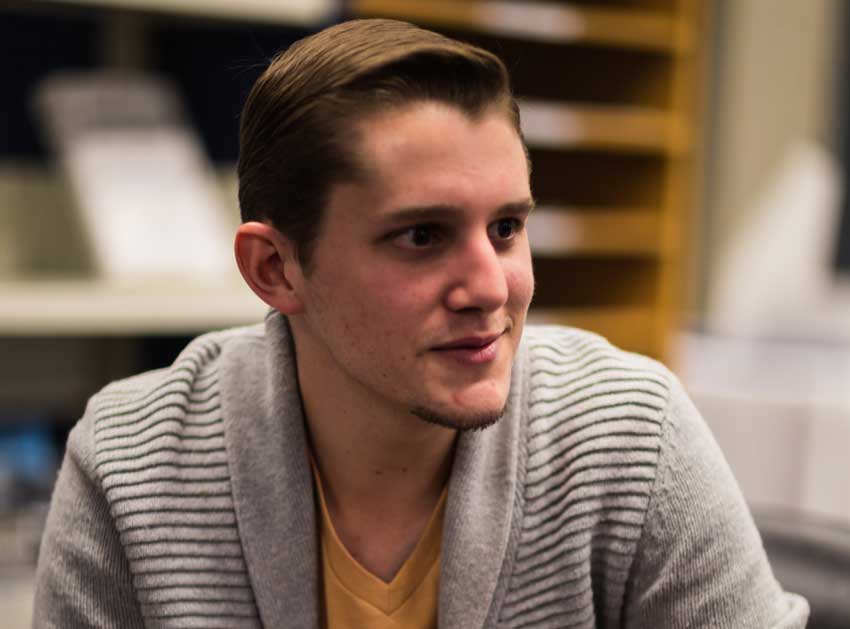 ---
Double Pregnant: Two Lesbians Make a Family
Natalie and her wife decided seven years ago that they wanted to have a family. As lesbians, this meant either adopting or looking for a donor to help them. Since Natalie's wife is a woman of colour who was adopted into a white family, it was very important to her that her children have knowledge of their parental donor. Natalie's story is now published as an autobiographical novel, Double Pregnant: Two Lesbians Make a Family (Fernwood Publishing), as well as a play, Speed Dating for Sperm Donors, which is currently being staged in various locations around Canada.
---
Aalayna
Aalayna shared her story as an activist for the LGBTQ+ community ― more specifically the trans* community ― through discussion of present, pressing issues from a first-person perspective. As someone who lives with these pre-conceived notions day to day, she gave insight into her story as a victim of anti-transgender violence, and discussed the effects that being a casualty of a hate crime can have on someone.
---
Women in STEM
Pamini offered her many experiences as a woman working within the STEM fields. She is also involved in the "Explore IT: STEM Outreach for Grade 9 Girls" program and shared her stories of her involvement in that initiative.
---
None of Us Are As Alone As We Think We Are: A Story of Mental Health
Shellie's story of navigating the world through the lens of someone experiencing mental health issues explores a comprehensive account of what living with mental illness really means. As an intelligent, strong-willed person dedicated to leadership, many would not anticipate that she also experiences high-functioning depression and has battled a slew of related difficulties over her lifetime. Shellie explored her experience with mental illness as well as abuse, and spoke about her creation of a supportive safety net of family, friends, and various professionals to help her navigate the twists and turns of her mental health.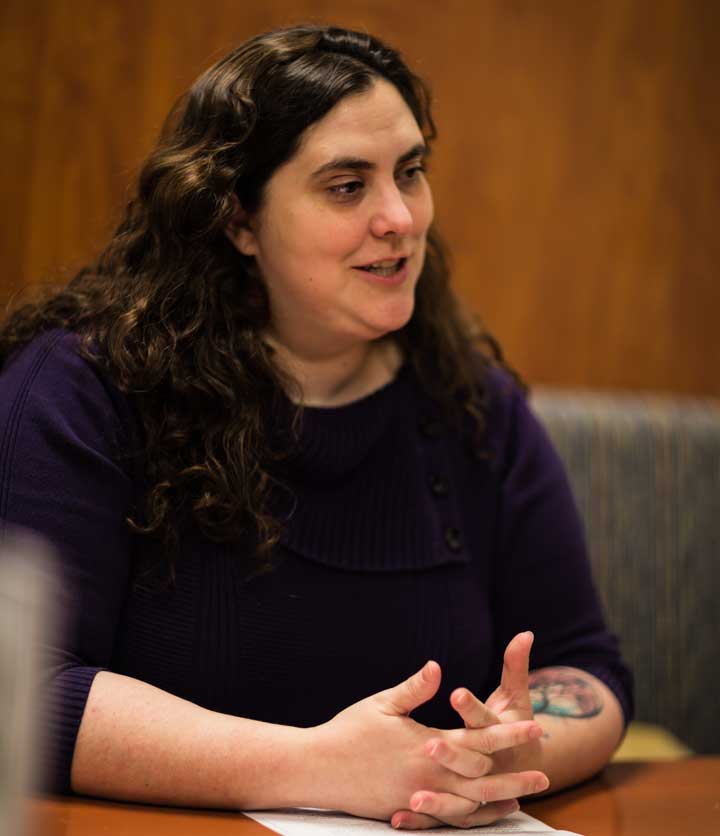 Jan. 25, 2017 ― Arlene Ridgeway