Others Within symposium discusses racialized, gendered and queer bodies in academic spaces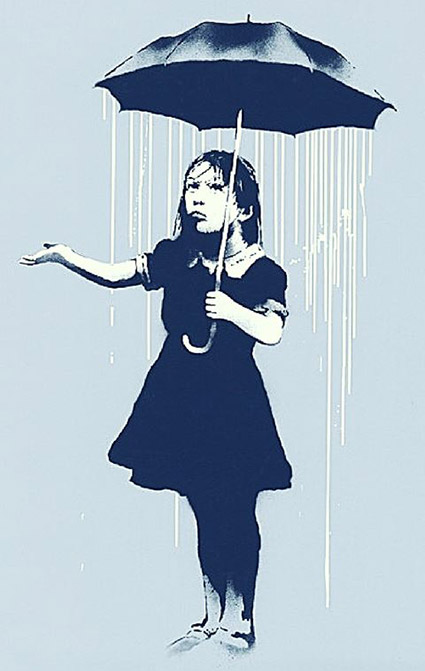 The creators of the Others Within symposium are highlighting the need to explore the often-uncomfortable topics of: sexual violence on campus; gendered violence in the current political climate; negative experiences of racialized students and faculty; and race and gender policies in academic institutions. On Feb. 10, these topics will be explored, along with a discussion of proactive solutions, from 9 a.m. to 3 p.m. in the Lincoln Park Room.
Symposium organizers Mary-Lee Mulholland, PhD (professor of social anthropology) and Irene Shankar PhD (professor of sociology), coordinated the presentations to speak to a variety of issues in a holistic manner. This includes how universities succeed and fail at addressing the experiences of racialized, gendered and queer bodies in academic spaces.
Shankar notes, "Universities have always marketed themselves as the epitome of an inclusive place. But for a space that is dedicated to this, the contradiction of not achieving these goals of inclusion and equality are of concern. If you can't achieve equality and inclusivity at a university, then where can you?"
A lack of equality on campuses was first experienced by Mullholland during her graduate studies at other institutions. It gave her pause to think that, "When universities see themselves as neutral to these issues because of seeing themselves as knowledge producers, the positioning of power is ignored."
Mulholland believes it is important to acknowledge power exists everywhere, including on campus. She adds the very structure of power does not always represent the gender and ethnicity of those at a typical campus. Nor does it always address inequities that are experienced either individually or as a collective, by faculty, staff or students.
"In order to create space for everybody, you have to be willing to give up something, and people are not prepared to give up anything," Mulholland says.
Shankar shared an article that further comments on this idea.The Inside Higher Ed piece, "Faculty of Color and the Changing University," by Adia Harvey Wingfield says, "Commitment to hiring is often lacking, such that minority faculty remain underrepresented in the most secure, highest-paying and most influential tenured and upper-administrative positions ― those that have the potential for changing institutional norms and cultures."
SAMRU President, Shifrah Gadamsetti hopes these discussions can help make way for meaningful and effective processes in dealing with issues faced by marginalized students on campus. She feels that universities across Canada and the United States have been reactionary when it comes to dealing with issues such as sexual violence.
Gadamsatti explains, "When we deal in a reactionary way, it tends to put the onus on the individual experiencing the issue and I don't think that is a supportive or effective way of dealing with these issues."
She sees the creation of Mount Royal's Diversity and Meaningful Inclusion Steering Committee and a Sexual Violence Response Policy, set to be released in coming months, as a step forward.
Diversity and Human Rights director and advisor Stephanie Stone adds, "I would definitely say that the Diversity and Meaningful Inclusion Plan and the things we have done towards improving processes on campus for victims or survivors of sexual violence are important but would also say that it is equally important to continue to have these conversations."
Amy Nixon, the Senior Legal Counsel for Mount Royal University, shared that the Sexual Violence Response Policy (SRVP) is done with institutional feedback complete, and changes are currently be made to address some of the comments made. The SVRP will be front on of board on Feb. 27.
The keynote speaker at the Others Within conference is Malinda Smith, PhD, professor of political science, University of Alberta. The plenary panel presenters are Enakshi Dua, PhD, professor of women's studies, York University, Shifrah Gadamsetti, SAMRU president, Mount Royal University, Sarah Hunt, PhD, professor, Indigenous studies, University of British Columbia, Corinne L. Mason, PhD, professor of sociology, Brandon University, M. Gabriela Torres, PhD, professor of anthropology, Wheaton College, and Alexandria Wilson, PhD, professor of Indigenous studies, University of Saskatchewan.
Feb. 10, 2017
9 a.m. - 3 p.m.
Lincoln Park Room (J301)
Tickets at
mru.ca/otherswithin

The symposium is hosted by Mount Royal University (Faculty of Arts, Diversity and Human Rights, the Academic Development Centre, Student Affairs and Campus Live, Office of the President and Department of Sociology and Anthropology), MRFA and SAMRU.
Feb. 7, 2017 ― Arlene Ridgeway