New stand-alone sexual violence response policy supports survivor-focused responses at Mount Royal University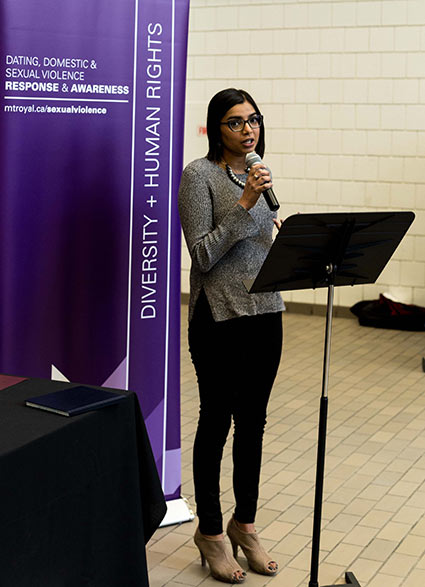 Mount Royal University is setting a strong institutional foundation to support survivors of sexual violence.
This week, Mount Royal University's Board of Governors approved a stand-alone Sexual Violence Response Policy. In addition to articulating an institutional stance against sexual violence, the document sets out the University's reporting processes regarding a fair and equitable approach to dealing with instances of sexual violence, as well as communicates the supports and resources available on campus.
"The approval of a sexual violence response policy marks a major milestone for Mount Royal University," said Steve Fitterer, Vice-President of Student Affairs and Campus Life. "The new policy enshrines our commitment to providing trauma-informed responses to disclosures of sexual violence.
"Mount Royal remains focused on fostering a safe learning and work environment, and creating a culture where survivors feel safe to come forward."
In creating a stand-alone policy, Mount Royal joins the growing number of Canadian universities addressing a societal issue that is underreported on campuses across the country.
"Inside or outside the classroom, we interact with survivors of sexual violence every single day," said Shifrah Gadamsetti, President of the Students' Association of Mount Royal University. "We must continue breaking down the stigmas around accessing support and openly discussing the detrimental effects sexual violence has on our educational experience.
"Passing a stand-alone, University-wide policy is a giant step in the right direction."
Today, campus leaders are meeting directly with students at the main corridor of the University. Students are invited to ask questions, share their experiences and learn of future information sessions.
More information is available on the Sexual Violence Response & Awareness website at mtroyal.ca/sexualviolence.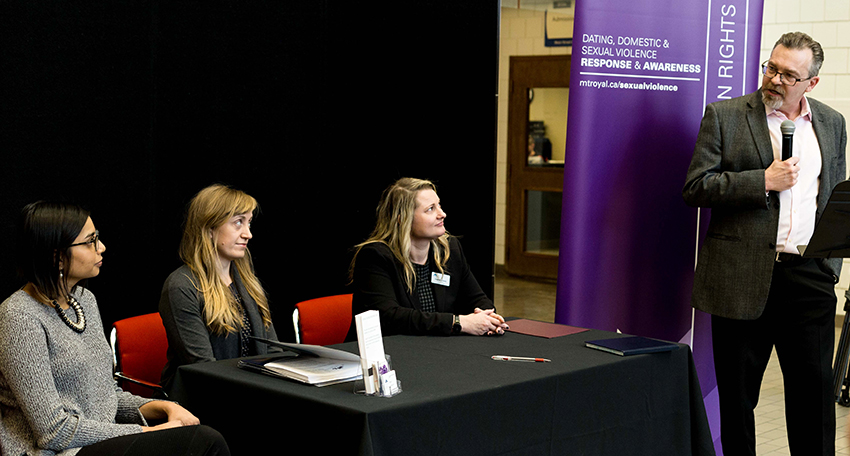 "A stand-alone policy sets the tone at Mount Royal University that we support survivors," said Cari Ionson, Sexual Violence Response and Awareness Coordinator at Mount Royal University. "When students, staff, and faculty are supported when they come forward, they are more likely to access supports to recover from trauma and continue to thrive in their academic and professional pursuits."
For further information, please contact:

Bryan Weismiller, Communications Officer Mount Royal University
Cell: 403.978.1365
Media cell: 403.463.6930
mediarelations@mtroyal.ca