Study of catastrophes to take centre stage
Resilient Calgary event to highlight the work of MRU's Centre for Community Disaster Research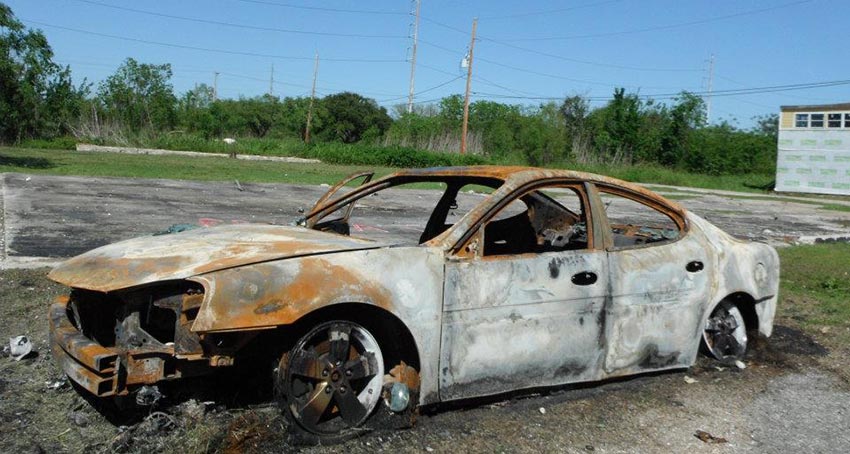 The number of severe weather events has been rising steadily over the last decade, which comes as no surprise to Albertans. This province now has the dubious distinction of being home to the most natural disasters in the country, and Mount Royal's Centre for Community Disaster Research (CCDR) is making a name for itself as Canada's hub for progressive and proactive thinking about disaster risk and resilience.
On May 16 the Centre will play host to Resilient Calgary at the Bella Concert Hall. Featuring a series of short and compelling presentations from North America's preeminent experts on disaster, the research of several Mount Royal faculty members will be presented. Admission is free, and dinner will be provided.
Chief Tom Sampson of the Calgary Emergency Management Agency, who Mount Royal worked closely with on the provincial and local response to the Fort McMurray and area wildfires, says, ""We know disasters will happen and that we cannot manage our risks to zero - many talk about resilience as the capacity to bounce back from a sudden shock or stressor, however there is something more.
"Resilience means that when faced with an overwhelming situation, we will not fail as suddenly, we will not fail as badly, we will recover faster and to the same level prior to the shock or stressor and perhaps attain a new and higher level of resilience by building back stronger."
Professor Tim Haney, PhD and director of the CCDR, says many of the research findings have the potential to impact how we think about disasters, and that several discussions will highlight work currently taking place in areas like High River and Fort McMurray. Five out of the 10 talks are about projects launched by the CCDR, and the Centre has carried out about 15 distinct research projects since its launch in 2014. The CCDR works closely with community partners such as The City of Calgary, the Calgary Foundation, Alberta Health Services and more, to make sure the research being carried out is responsive to community needs.
"We are indeed an academic research centre," says Haney, "but we're not one that is disconnected from the community. We're very much embedded within the community. There's no similar disaster research centre in Western Canada, and next to nothing like it in Canada."
When community partners such as emergency managers working at the municipal, provincial, or federal level have questions about best practices or approaches to handling disasters, it's the CCDR they are turning to.
"We've become a trusted broker and clearinghouse for expertise and information. This is exemplified by our role in advising the Emergency Social Services Network of Alberta on resident re-entry planning following the Fort McMurray fire last year," says Haney.
Dean of the Faculty of Arts,Jeff Keshen, PhD, says that disaster studies is becoming an increasingly important field of inquiry.
"Sadly, with factors such as global warming and high-risk drilling and extraction, we are seeing increased major instances of environmental catastrophe," says Keshen. "Dr. Haney has established himself as among the leading Canadian scholars in this burgeoning, interdisciplinary domain, and because of his work Mount Royal is quickly becoming a national leader that has tremendous, even life-saving, community impact."
On the agenda …
When the Fort McMurray area was evacuated due to a "monster" wildfire that spread across 590,000 hectares, the focus was on protecting and preserving human lives. None were lost during this unprecedented occurrence, which saw more than 80,000 people displaced from their homes for at least a month, and some for several months.
But there were family members left behind, however, much to the heartache of residents. Many were unable to retrieve their pets before leaving, which prompted Mount Royal Professor Kim Williams, PhD, to begin looking into how to improve processes.
"I've spent the last year talking with a wide variety of stakeholders who were involved in some way in the evacuation of pets from Fort McMurray and/or the reunification process during and after the wildfire," says Williams, who will be presenting a talk entitled, "Evacuating Family Pets from the Fort McMurray Wildfire: Process, Politics & People," at Resilient Calgary.
"These people have included evacuees, first responders, and animal rescue and welfare folks at the provincial, municipal and community levels. The goal is to make some policy recommendations for how to best add 'accounting for companion animals' to the best practices of Emergency & Disaster Management here in Alberta." Williams' work is supported by a Quick Response Research Grant provided through the CCDR.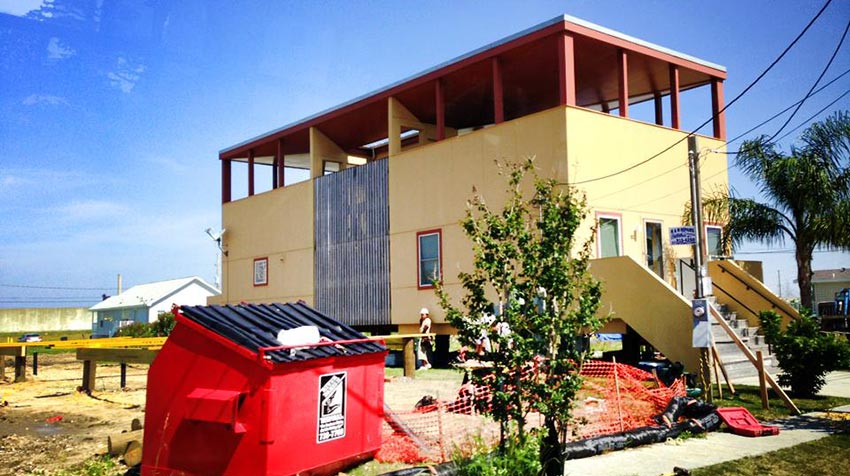 Also in the line-up is Professor Brian Guthrie, PhD, who teaches in the Department of Social Work and Disabilities. Guthrie's talk is titled, "Providing Single Session Therapy in Post-Disaster Haiti," and will cover his clinical work in Haiti and recent publications, which he says are a contribution to the ongoing discussion of the adaptation of single-session therapy (SST) to acute emergency settings.
"Single-session therapists suggest that the framework behind SST interventions and implementation has the potential for the flexible, creative and dynamic treatment of mental health and psychosocial needs. The ongoing discussion recommends that attention should be given to the potential for SSTs to support mental health service needs in emergency settings in low and middle-income countries as an adjunct to limited resources."
Leading off the event will be sociology Professor Caroline MacDonald-Harker, PhD, whose award-winning research covers how children and youth may be particularly affected by disasters because of their dependence on adults, their relative lack of maturity and structural vulnerabilities. However, due to their resilience, children can also act as, "powerful 'catalysts for change' in their families and communities in the post-disaster environment," she says.
Professor Sarah Hewitt of Mount Royal's Department of Biology views fire from a scientist's perspective, and will present, "When Fire Ravages your Fieldwork Sites, it's Either a Disaster or a Great Opportunity."
Research associate with the CCDR Eva Bogden and MRU Professor Judy McMillan-Evans along with colleagues from the University of Alberta and emergency management professionals will present the, "We're Ready! Community Disaster Preparedness Pilot Project."
Resilient Calgary is the culmination of three years of hard work at the CCDR, says Haney. "We're hopeful that it will both close out a successful chapter in our history, and also kickstart the next chapter."
For Keshen, the progress already made has been remarkable. "Although the CCDR is less than a half-decade old, under Dr. Haney's leadership it has become a go-to place for cutting edge research and scenario planning in the event of community disaster," he says.
CCDR in Summit
Read the Fall 2016 Summit article
"State of Disaster"
for more on how the CCDR and Mount Royal played a pivotal role in the response to the 2016 Fort McMurray wildfire.
May 10, 2016 ― Michelle Bodnar