MRU Summer Programs Help to Build International Partnerships and Connections
10 years ago, Taiwanese student, Yu-An Chen, at the age of nine, accompanied his father to Calgary so that he could study for four weeks in Mount Royal College's Summer Immersion English Language Program. While his father formally studied to improve his English each day, Yu-An was enrolled in the Mount Royal College Kids program.
That trip was Yu-An's very first experience abroad, and he found it to be extremely impressionable.
"I strongly remember when I was last at Mount Royal," exclaims Chen. "I was very impressed by everything and really learned a lot of English participating in camp with all the Canadian kids."
Yu-An's father had chosen Canada, Calgary and Mount Royal for his English language studies as he had previously participated on a travel tour to Canada with his wife. The family also has a connection to Calgary with Yu-An's mother's close high school friend now living here with her family, and whose daughter now studies Nursing at Mount Royal.
Yu-An and his family enjoying a day hike in the mountains near to Calgary
This summer, Yu-An has returned to Mount Royal University at the age of 19, this time, with his mother, younger brother (age 18) and his five year old sister. Yu-An and his brother are enrolled in the Summer Immersion English Program, while his sister participates in MRU Kids summer camp. Yu-An's mother instigated the trip, as she was keen to give her five year old daughter, who studies English regularly at home, an opportunity to improve her English skills. Yu-An was excited to join the trip, remembering fondly his past experience at Mount Royal.
Yu-An will be entering College in Taiwan in the fall to pursue veterinary studies, and knows that his time spent studying at Mount Royal will benefit his academic future.
"Our time studying at MRU has really helped us continue to build our English language skills and confidence in using the language," explains Chen. "It's really important in Taiwan to be able to read and write in English, as we are required to read textbooks and write papers in English at College."
The 2014 Summer Immersion English Program has not only allowed Yu-An to continue to improve his English, it has also provided an opportunity to meet many people from around the world, and to learn about their cultures.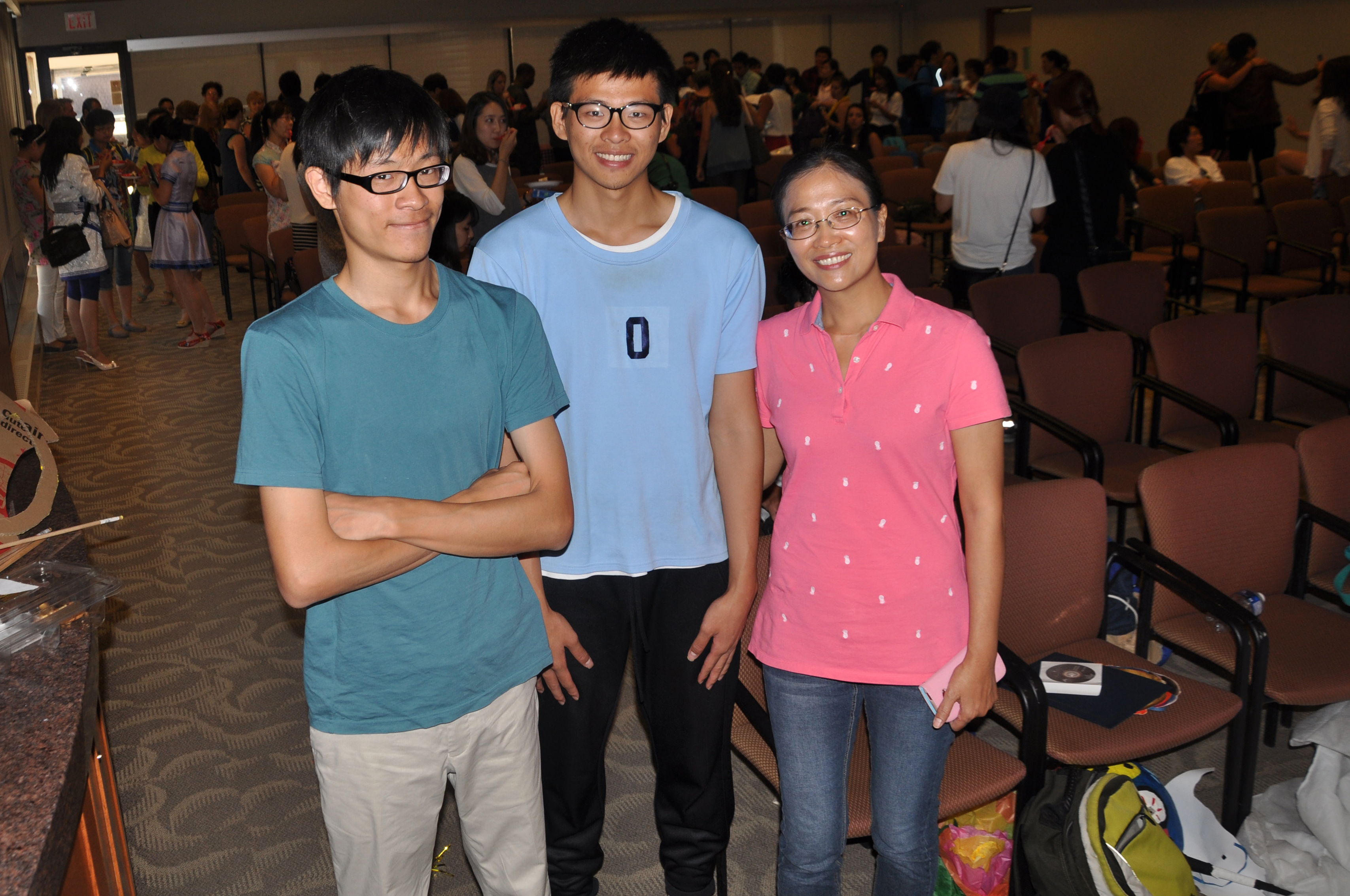 Summer Immersion Graduation Day
While attending the Summer Immersion program, students enjoyed numerous cultural excursions in and around Calgary. Yu-An's favourite activity, was a horseback riding trip to Griffin Valley Ranch, where he went on an hour-long trail ride, exploring the foothills of the Rocky Mountains and enjoyed a delicious traditional western style meal.
As the Summer Immersion program and his stay at Mount Royal comes to a close, Yu-An reflects on the possibility of coming back to Canada one day, maybe as an exchange or international student.
"Who knows," he says, "maybe my sister will join me and participate in Summer Immersion too!"
Marisa Norona, July 28, 2014

To learn more about Mount Royal University's Summer Immersion English Program, please click here.