Students Follow in the Footsteps of the Brothers Grimm
The Fairy Tale Route, as it is known, is a wild ride. Those who make the journey are encouraged to pack their imagination alongside their toothbrush - one can expect to meet witches, princesses, huntsmen, pied pipers and animal musicians along the road.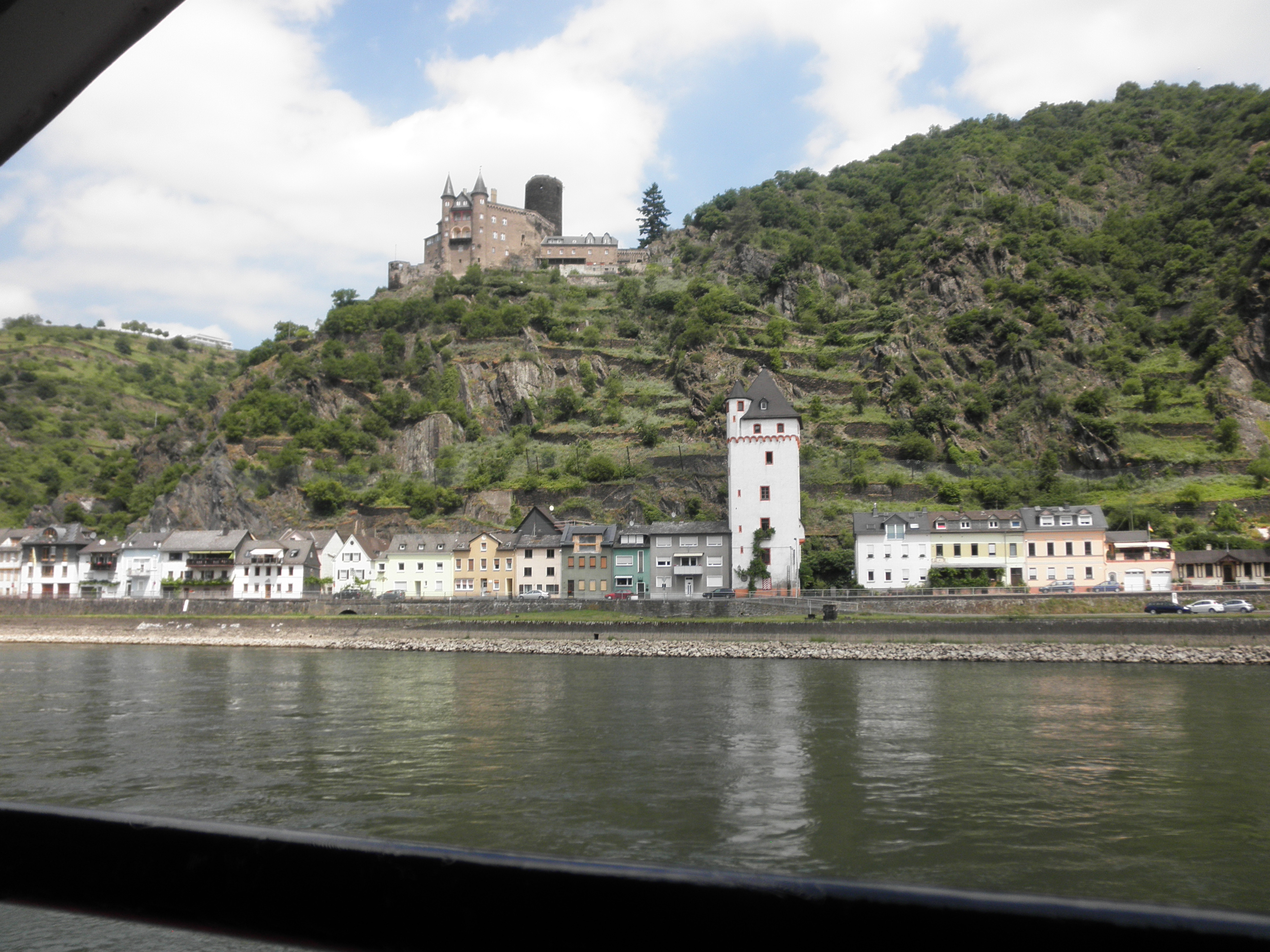 View from the Rhine River during a river cruise
Through Mount Royal's ENGL 3397 - Studies in Children's Literature, and Film 3701 - Studies of Film, 16 students from various faculties participated in a Germany field school this past summer that sent them down the Rhine River, through Frankfurt and on to many other locations, such as Hamburg and Berlin, to experience the historic Fairy Tale Route. The 600-some km road, which runs between Hanau and Bremen, includes the birthplace of and several locations where the Brothers Grimm lived, as well as various fairy tale settings - some authentic, some imaginary - where many of the beloved stories took place.
Shannon MacNaughton, a fourth-year Business major, arrived in Europe ready to immerse herself in a literary adventure.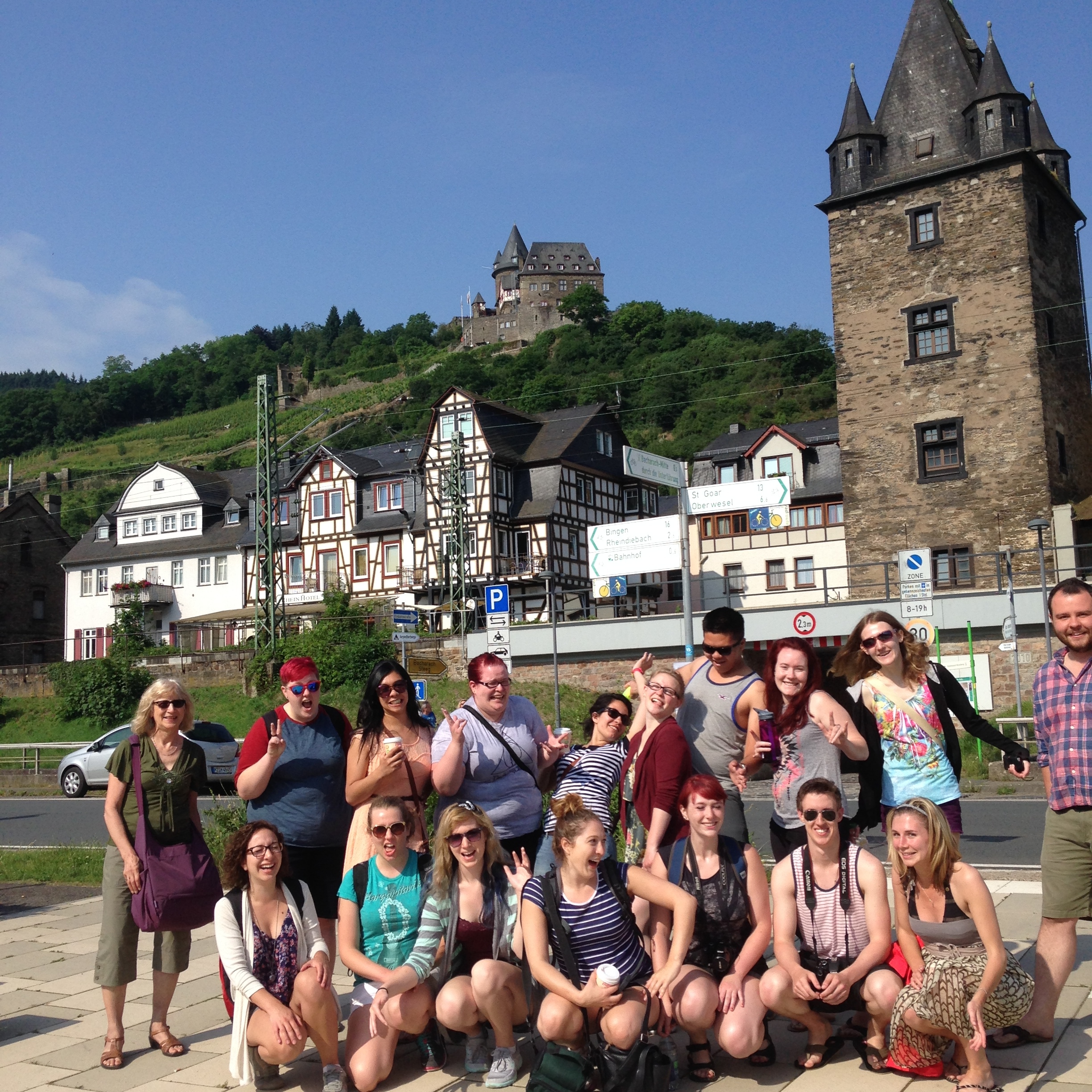 Germany Field School participants pose with their professor, Renae Watchman in Bacharach with their hostel, Castle Stahleck, on the hill top
"Being in Germany, as opposed to a classroom, while experiencing these stories and legends truly made it more memorable," she says. "When I think back to each place on our tour, I can picture each story. For example, when I think of Gottingen, I think of the Goose Girl. When I think of Bremen, the Bremen Town Musicians are present in memories, as well."
Spearheaded by Renae Watchman, an associate professor in Mount Royal's English Department, the trek took place from June 10 through 23, 2014, and was an opportunity for students to analyze and theorize tales of the region.
Read more about the Fairy Tale Field School in Mount Royal's SUMMIT Magazine on page 18.
Theresa Tayler, September 2014