Mario Trono and Rob Boschman: Under Western Skies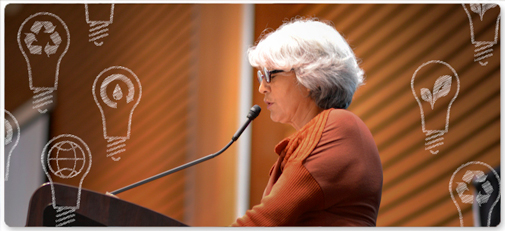 In October 2012, English professors Rob Boschman and Mario Trono successfully hosted the second biennial Under Western Skies conference which initiated conversations on key environmental issues relating to Environment, Community, and Culture in North America. With registration numbers exceeding 700, the conference is establishing itself as a hub for scholars, artists, students, and concerned citizens from around the globe to explore environmental issues.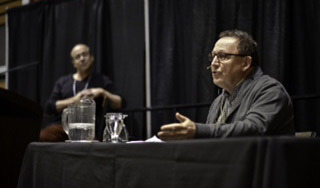 "It is a major environmental conference in the epicenter of the oil industry and only a one-day drive from the oil sands" says Trono, who saw a need for this type of conversation within Alberta. Not limiting itself to the typical academic environment, the conference interacted with the community by hosting a variety of panels and events that were open to the public and engaged within the local setting. Among the many dynamic and successful events was a dialogue between Preston Manning and Mishka Lysack on whether or not one can be a green Tory.
Boschman explains, "we wanted to put Mount Royal University on the map and show what MRU was capable of and could contribute to the academic community and growing dialogue on environmentalism." Planning for the 2014 conference is already underway and will feature a partnership with the Beakerhead on the theme of environmental technologies. Social anthropologist Timothy Ingold, author of the watershed The Perception of the Environment: Essays on Livelihood, Dwelling and Skill, has already agreed to speak at UWS 2014.
For more information please visit:
http://skies.mtroyal.ca/
- Kimberly Getz, March, 2013