The Science of Cats and Dogs
Beakerhead comes to Mount Royal Sept. 14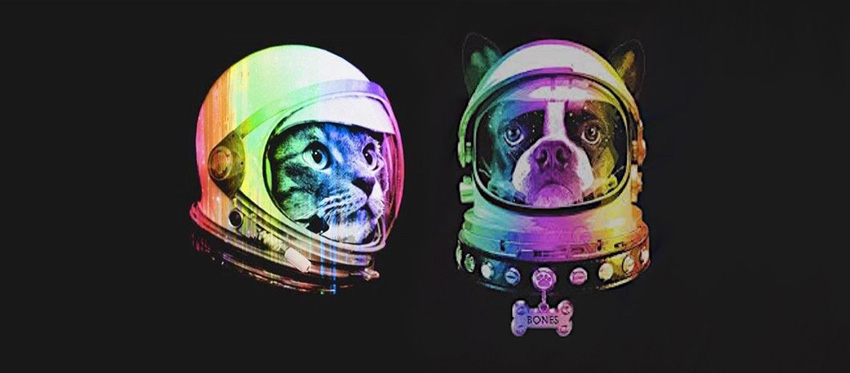 "Your cat is your harshest critic. Your dog is your best friend," says the event description for the Science of Cats of Dogs, coming to the Bella Concert Hall on Sept. 14. Seeking to discover what mysteries lurk beneath all of that fur, and what our fascination with these two domesticated species tells us about the housebroken human, this special Beakerhead presentation will use science (and music, and comedy) to find out.
Mount Royal is proud to have provided the Bella in the Taylor Centre for the Performing Arts as the venue for the Scince of Cats and Dogs. The program will be hosted by Jay Ingram and the Beakerhead Band (which just happens to feature MRU Professor Trevor Day!).
Also appearing are:
Comedians Donovon Workun , Jana O'Connor and Peter Brown

Susan Cuthbert, original cast member of the Toronto production of the musical Cats

Pam Johnson-Bennett, best-selling author of 10 books, including Hiss and Tell, Starting from Scratch, Cat Wise, and host of the Animal Planet series Psycho Kitty

Robert Losey, PhD, specialist in the archaeology of animal-human relationships

Joseph Orkin and Pinkerton the Detection Dog
Going to burrow under the fur or take part in other Beakerhead activities? Use these hashtags:

MRU geek streak
Beakerhead brings the brightest minds in Calgary together to imagine the impossible, cooperatively creating science-based spectacles that spark an interest in all of us. A lot like teachers do with students. That's why a partnership with Beakerhead over the past five years has been a great fit - and a chance to showcase the innovative current that runs through Mount Royal to a citywide stage.
Over the years MRU profs have taken to the streets to science busk strawberry DNA, to use a Geodesic Dome to create women-engineered tech clothing, to show Calgary parents how their child's brain develops through a unique, exploratory and big brother-esque session.
This year, the Science of Cats and Dogs will bring the Calgary and Beakerhead communities to Mount Royal's campus to delight in a sensory-eruption performance of art and science inside the beautiful Bella Concert Hall.
Beakerhead runs September 13 - 17, 2017
Beakerhead is an annual Calgary program that brings together the arts, sciences, and engineering sectors to build, engage, compete, and exhibit interactive works of art, engineered creativity and entertainment.
Year-round programming and community-connecting culminates in a five-day citywide spectacle consisting of over 60 events centred around delightfully bizarre and engineered installations and artworks. 130,000 people took part in 2016.


Check out all of this year's events!

Aug. 21, 2017 — Karen Richards
Media request contact information.
Have a story idea? Please fill out this form.