Calgary Journal takes home top prize at Associated Collegiate Press Awards
Mount Royal only Canadian school to be recognized
The Calgary Journal, the flagship publication of Mount Royal University's Bachelor of Communication ― Journalism program, won big at the 2017 National College Media Convention in Dallas. The print edition scored the coveted Associated Collegiate Press (ACP) Pacemaker Award.
The Calgary Journal won the newspaper Pacemaker based on five collective issues: May-June 2016, September-October 2016, November-December 2016, January-February 2017 and May-June 2017. Journalism students were also honoured with several distinctions in other ACP categories.
Sally Haney, professor and managing editor of the Calgary Journal, says the Pacemaker is a big honour because it demonstrates MRU's journalism program can compete with much larger schools in the United States.
Out of 150 submissions for the newspaper Pacemaker, there were 43 Pacemaker finalists and 23 won; Mount Royal University was the only Canadian school in both categories.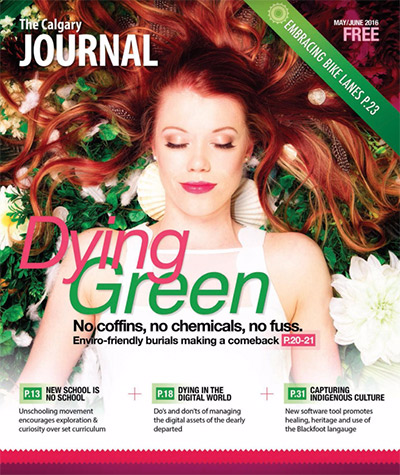 The Calgary Journal cover May-June 2016

"The Pacemaker win helps student recognize that they're on the right track in terms of doing important journalism that matters," Haney says.
Josie Lukey, a 2017 graduate of the journalism program, was part of the team that worked on the November/December 2016 issue. She says the recognition speaks to the dedication of journalism students, many of whom were juggling internships and coursework while putting the paper to print.
"When we were about to go to publication, all of us would be up all night working," Lukey says. "We were so committed to making these stories the best we could."
After graduating in Spring 2017, Lukey was awarded with the CBC News Joan Donaldson Scholarship, a highly competitive paid internship program, and is currently a casual associate producer for CBC Calgary News at 6. She says working on the Calgary Journal helped pave the way for her success.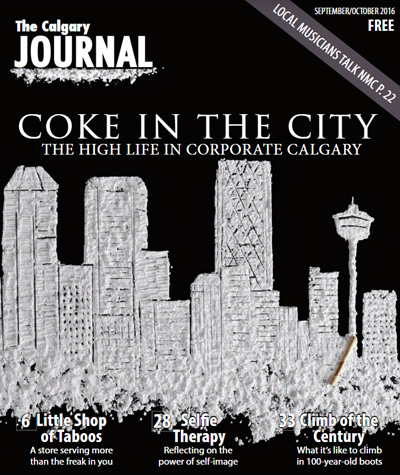 The Calgary Journal cover September-October 2016

"It was a really growing experience for all of us. I don't think I'd be here at CBC Calgary without the experience I had with the Journal."
Lukey and Nina Grossman received an honourable mention in the ACP Multimedia Story of the Year category for their work on covering the use of lethal force by the Calgary Police Service following a number of police shootings in 2016.
Not only did their work require a high level of research and writing, but also sensitivity and respect towards the victim's families: "It really taught us from a student-reporter perspective how to go about calling people who had lost someone. It taught us to do better in our reporting and understand where our sources are coming from."
Thanks to Mount Royal University's small class sizes, the students had guidance and mentorship every step of the way.
"Whatever you read in these winning works, you can be sure that professors, instructors and staff were sitting elbow-to-elbow, arm-in-arm, with students," Haney says.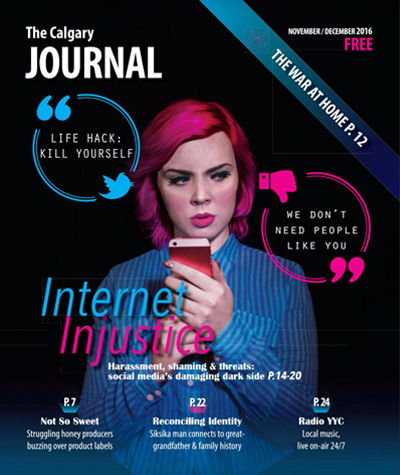 The Calgary Journal cover November-December 2016

Karina Yaceyko and Ashley King landed second place in Multimedia Story of the Year for their work on the aftermath of the Fort McMurray fire and its impact on mental health.
"It was really nice to be recognized," says Yaceyko. "My partner Ashley and I put so much work into that project."
Yaceyko, who is in her final year of the journalism program, says they spent weeks preparing for a trip to Fort McMurray to interview their sources. They put the project together over the course of several months and launched the website in time for the one-year anniversary of the tragedy.
"I was raised in Fort Mac so I wanted to give the people a voice," Yaceyko says.
Carlie Belbin also earned an honorary mention in the Photo Excellence ― Environmental Portrait category for her pic titled Dog Bed.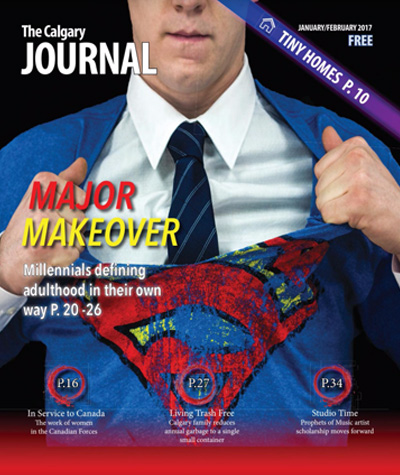 The Calgary Journal cover January-February 2017

Professor Haney says giving students the freedom to pursue stories that are important to them, along with an experienced faculty, is a winning combination. She adds the Journal has received accolades from the ACP in previous years, and the program continues to see passionate students committed to investigative and underreported stories year after year.
"You have a highly dedicated people group of people working with highly dedicated students who came into this interested in making a difference and maybe even changing the world.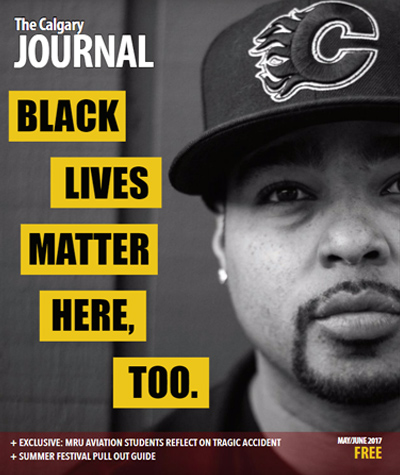 The Calgary Journal cover May-June 2017

"Our hope is we can continue telling the kinds of stories Calgarians will be well served by. We'll continue giving students great choice and flexibility in choosing their story. We will continue engaging with sources and the community in getting multiple points of view in whatever issue is under examination. We see the Journal in playing a role in fostering really important community conversations about what matters in Calgary."
The Calgary Journal's website averages 20,000 unique views a month, while the print edition is distributed every two months at more than 200 locations with a circulation of about 7,000 copies per issue.
Media matters in Mount Royal's Bachelor of Communications ― Journalism program.
Dec. 4, 2017 — Silvia Pikal
Media request contact information.
Have a story idea? Please fill out this form.