Navigating emergency response, disaster recovery is a challenging, but rewarding, journey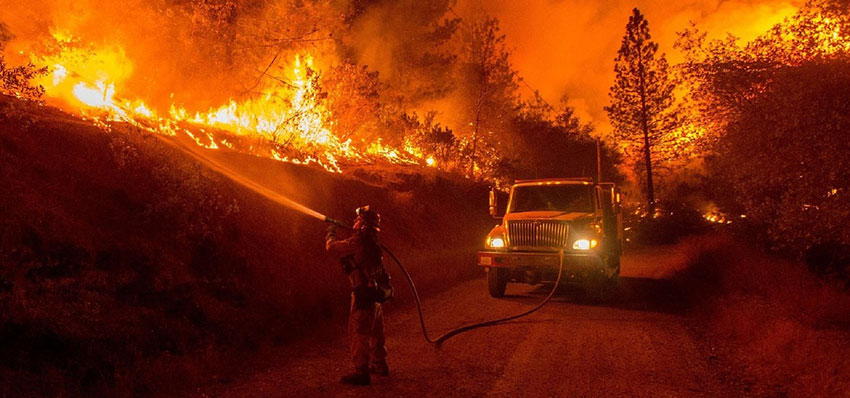 You don't have to look far to see the importance of emergency management and disaster recovery.
From the worst wildfires on record that scorched Western Canada this summer and are currently blazing through California to the devastation of Hurricanes Harvey and Irma, the examples are too easily found. "This is super complex, very interesting and very rewarding work, but it is really hard and it takes a long time. If it was just theoretical, with the planning and the discussion, it would be fun, but there are real people at the end of every action or non-action," says Steve Armstrong, an instructor in Mount Royal University's Emergency Management & Disaster Recovery Extension Certificate.
Established in 2014, the Continuing Education program is taught by experts like Armstrong who have real-world experience in the field. He has had a leadership role managing and recovering from numerous large-scale incidents, from the Fort McMurray fire to the 2003 SARS outbreak to the Sept. 11 terror attacks.
"One of the lessons we share is that recovery is not a straight line; it's not a case of the emergency happens, then by this date the power will be back; by this date the water will on, by this date we will have rebuilt," Armstrong says.
The situation in Puerto Rico reflects that knowledge. Hurricane Maria pounded the already distressed island on Sept. 20. Three weeks later, nearly 90% of the island had no power and 47% had no phone service. Puerto Rico's governor called it an "unprecedented catastrophe." While the responses in Texas and Florida to the hurricanes were "very mature, responsible responses," Armstrong hasn't seen that in Puerto Rico "One of the big things in emergency response is you should ask the question: what do they need on the ground? And then they should just give it to them," he says. "It's a fiscally challenged environment to start with, with a level of poverty that is elevated. So you already have a weak system, and then it gets hammered by a big system which is the hurricane. It makes it very hard for them to respond to the emergency."
And while California, Puerto Rico and other affected Caribbean islands are still in the emergency phase, soon enough they will enter recovery, which brings with it another world of considerations.
"People want it to be what it was two or three weeks ago, to be what it was like before the event. This is the problem with recovery: it takes a long time and you need a lot of buy-in to go forward. You need to bring the people along with you. Often in these places, there are comprehensive plans for redevelopment. It's an opportunity to reorganize how things work and how they are. But it needs to be participatory. People need to believe in it."
Then there's the political nature of recovery. In California, more than 65,000 hectares (160,000 acres) have been consumed by the raging wildfires, as of Oct. 12. More than 20 people have been killed and thousands of structures have burned to the ground. When the disaster is over, there are going to be hard choices, from what to rebuild to if to rebuild. "Look at this summer with the fires in Alberta, B.C. and Montana and what's happened on the Gulf Coast (with hurricanes). These are the effects of climate change," Armstrong says. "If you are going to have people living in disaster-prone areas, what are the systems we are going to put in place to protect them?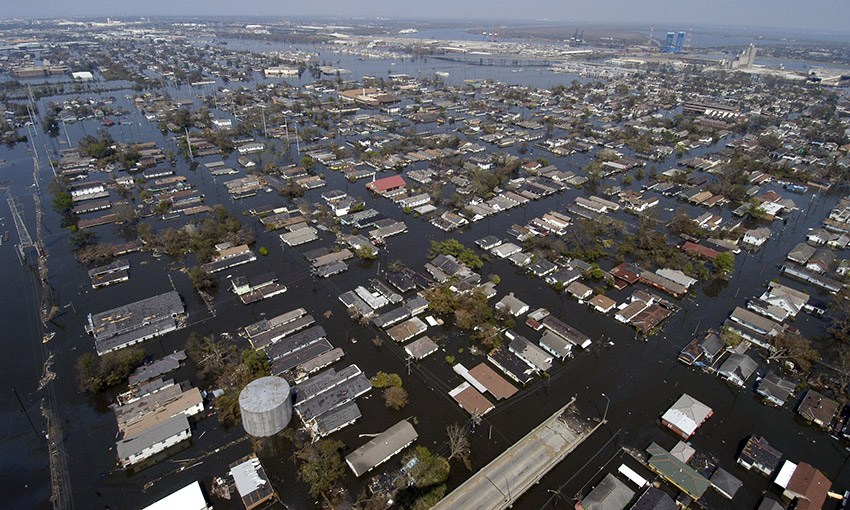 "Or are we going to take a different approach and decide, say, in a smaller, hurricane-prone community, 'Sorry, folks, we are going to move you.' " That's a tough sale pitch. Armstrong says research has shown that if a politician does a good job in the emergency phase, they have a good chance of being re-elected. However, if a politician "spends money and time to deal with the planning and the mitigation and the long boring stuff, and moving people out to the community, they are apt to lose the next election."
Every decision has a "ripple effect," and those can be unintended and something that hadn't been considered, he points out. It's about setting clear goals and start moving towards them, while understand that your plan has to be flexible enough to deal with situations as they arise. Working in emergency management and disaster recovery can be an extremely rewarding endeavour, Armstrong says, but it can also be very challenging. "Part of it is coming to terms with the complexities of long-term community recovery. It's about dealing with the politics and community groups and stakeholders. Sometimes a good plan is all you are ever going to get out of it. We talk about how do you come to terms with that as a leader, and come to terms with the complexity of it all."
The certificate's four required courses "build people's underlying knowledge of how the system works and the impacts of a disaster on community and people and families. Then it's how to come to terms with the complexities of long-term community recovery," Armstrong says.
Participants come from a variety of backgrounds in the private and public sectors - task-force personnel, social workers, community leaders, those in the insurance industry, people who have been impacted by disasters in their personal lives. They have one thing in common: they want to understand the intricacies of response and recovery, often so they can deliver help in the most effective manner.


Find out more about Mount Royal's Emergency Management & Disaster Recovery.

Oct. 13, 2017 — Ruth Myles
Media request contact information.
Have a story idea? Please fill out this form.