Around the world in 13 films - the ETOL Film Night experience
Film showcase for outdoor expedition buffs attracts highest attendance yet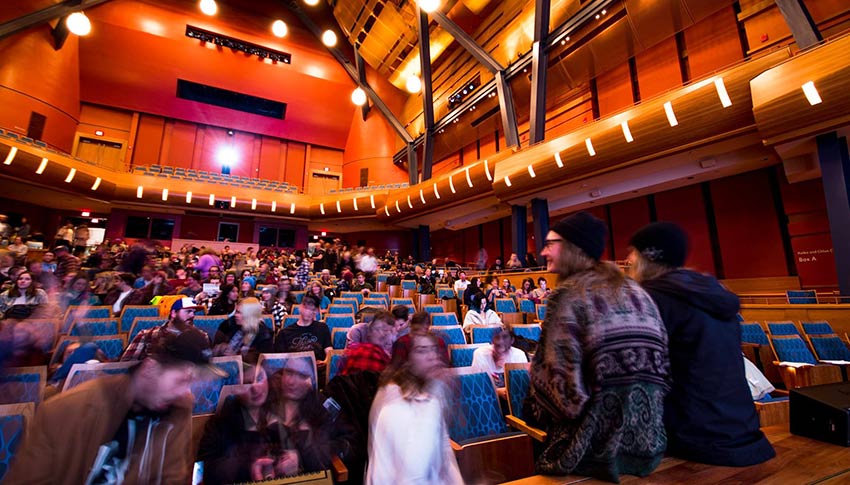 It's not a typical show, but then again, the Bachelor of Health and Physical Education - Ecotourism and Outdoor Leadership (ETOL) isn't your typical program.
ETOL's annual Film Night is held by fourth-year students as part of the program's Applied Leadership course. The roughly 30 students enrolled in the class each fall are responsible for putting on the event and carrying the legacy it has been building since 2001.

On Nov. 16, Film Night proved to once again be a hit. The event was hosted on the Mount Royal campus for the first time in five years and showcased the talent that will one day rule our outdoor world.

Thirteen films were screened this year, with subject matters including a wildlife refuge in Belize, mountain biking in Moab, Utah and a field school preview from Peru. But videos do not have to originate from a school trip - the popularity of the event has resulted in external film submissions now being accepted and featured.

Ian Sherrington, professor and expedition leader for ETOL, says the evening is a major community builder and celebrates the true spirit of ecotourism. The event has seen exponential growth over its 16 years in existence.

"In those (early) days, Film Night used to be in a classroom, and it would be just the students that went on an expedition the previous summer that would attend," says Sherrington. "It was a slideshow with about 30 people."

After moving up through consecutively bigger venues within MRU, Film Night eventually migrated off campus in 2012 to the Plaza Theatre in Kensington. The theatre's capacity for 370 was exceeded in 2016.

This year, attendees brought their enthusiasm for the outdoors to the Bella Concert Hall in the Taylor Centre for Performing Arts and sold over 450 tickets - the highest attendance the Flim Night has ever seen. Event attendees included current students, alumni, prospective students, friends and family.

"The size of the Bella and its foyer allow for this amazing meeting of minds and encourages discussion and friendship during the evening," says Sherrington.

Emcees this year were fourth-year students Brett Kolasa and Dylan Moen Henning, who share the same enthusiasm for the event and credit Film Night with some of their greatest memories from the program.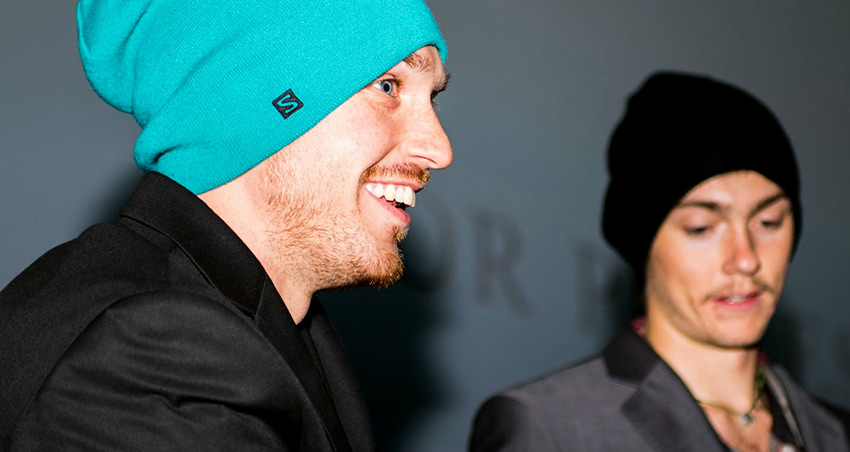 "I first heard about ETOL as an open studies student at MRU when I was invited to Film Night by some friends in another class," says Kolasa. "That's a perfect example of the ETOL culture - it's what made me eventually enroll in the degree program."

With 2017 marking Kolasa's sixth year attending Film Night, it's fitting that he hosted his final one as a student before graduating next June.

Moen Henning shares a similar sentiment. As a southern California native that chose to relocate to Calgary specifically for MRU's ETOL program, he sees the opportunities Film Night can create from a number of perspectives.

"Film Night is a great chance for first-years to see what people in their program are doing with their degree," says Henning. "For me, the opportunity to emcee was amazing because I got to be the face of something I've been in love with since first year."

Perhaps most remarkable about the event is the caliber of videos produced despite the lack of training within the ETOL program, says Sherrington. A possibly inherent skill within the industry, Sherrington says one or two students have always seemed to emerge with skills in crafting outdoor films.

"Though it's not a requirement for Film Night, we've always been able to rely on students for talents in video editing and production," says Sherrington. "We actually have an alumnus returning next semester to run a video clinic for our upcoming expedition students."

Looking into next year, ETOL will be operating a field school in Norway and running expeditions including canoeing, mountain backpacking and sea kayaking across western Canada. These trips will be sure to be featured for Film Night in 2018, which Sherrington says is likely to be held at the Bella again.

"There are so many benefits to having Film Night held on campus," says Sherrington.

"I'm proud of what we've created with the event. Being able to share that with the institution is great for both the ETOL program and the university at large."

Dec. 13, 2017 — Nicole Herback
Media request contact information.
Have a story idea? Please fill out this form.