Global Faculty Program Professors Visit Tec de Monterrey, Guadalajara Campus
One of Mount Royal University's long-time international partner institutions, Tecnológico de Monterrey, Guadalajara Campus, has been offering a unique opportunity to faculty around the world that promotes relationship building and expands collaboration across universities.
Once a year, the Global Faculty Program invites faculty members from partner universities of Campus Guadalajara to visit the campus to exchange knowledge and experience with Mexican peers and the local student population. Now in its fourth year, the Global Faculty Program provides an opportunity for partnering faculty to learn more about Tec de Monterrey, its students, and the city of Guadalajara.
During this unique seven-day international experience, global faculty teach on campus, interact with local faculty and get a taste of the Mexican culture and sites though visits to local attractions.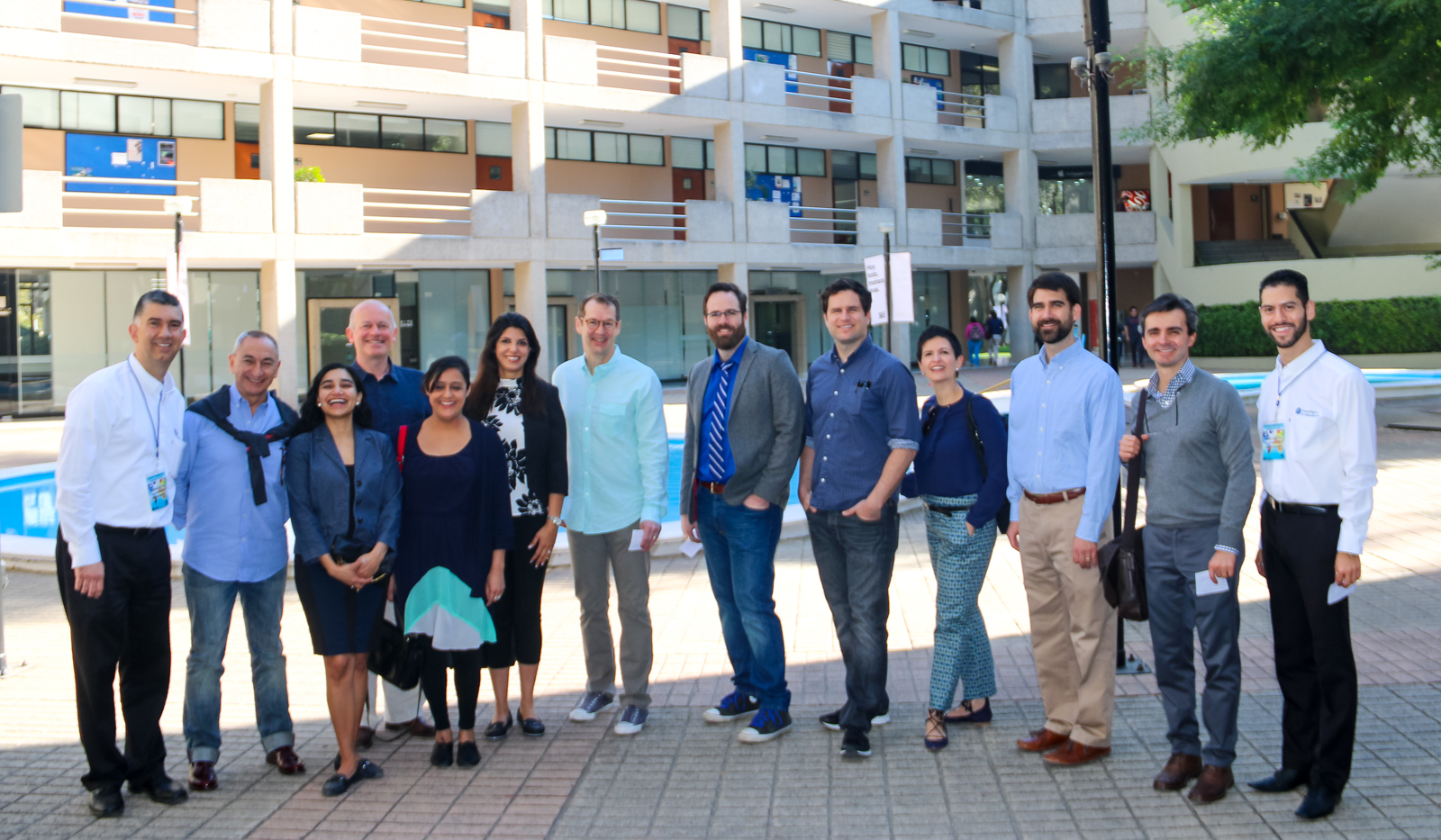 2016 Global Faculty Program Participants, Tecnológico (Tec) de Monterrey, Campus Guadalajara
Through this initiative, partnering faculty assist in inviting and attracting Tec de Monterrey students to study abroad at their institutions, and become ambassadors of the Tec at their home universities, promoting faculty collaboration to their co-workers, raising awareness about the Tec, and enticing their own students to study there.
"We have a university goal that states that 75% of each student cohort at the Tec must gain an international experience," says Alejandro Castro Becerra, Coordinator of the Global Faculty Program at the Tec, "so we are extremely vested in this venture".
Connecting and Collaborating
In late February, Brad Clark (Chair of Broadcasting and Journalism) and Halia Valladares Montemayor (Chair of International Business & Supply Chain Management) were honoured to be invited, representing Mount Royal University, to the 2016 Global Faculty Program.
Clark and Valladares Montemayor had a chance to network with other international faculty members, as 11 participants from countries such as Australia, New Zealand, Spain, USA, Canada and Ecuador, were in attendance, all from partner universities or from institutions with similar teaching areas to the Tec.
"It was a valuable opportunity to meet, connect and network with people from around the globe, across the institution and in the International Office," explains Brad Clark. "A fabulous relationship building endeavor".
Contributing to Internationalizing the Curriculum
Visiting professors taught three to four classes over two days, teaching to the programs at the Tec and offering a different perspective to the students. Clark taught a very well received course in Cultural Studies on the experience of indigenous people in the media in Canada.
"Students don't have a deep understanding of indigenous people in Canada, explained Clark. "The topic was sobering for them; they came away with a more realistic perception of Canada and were grateful for the broader perspective."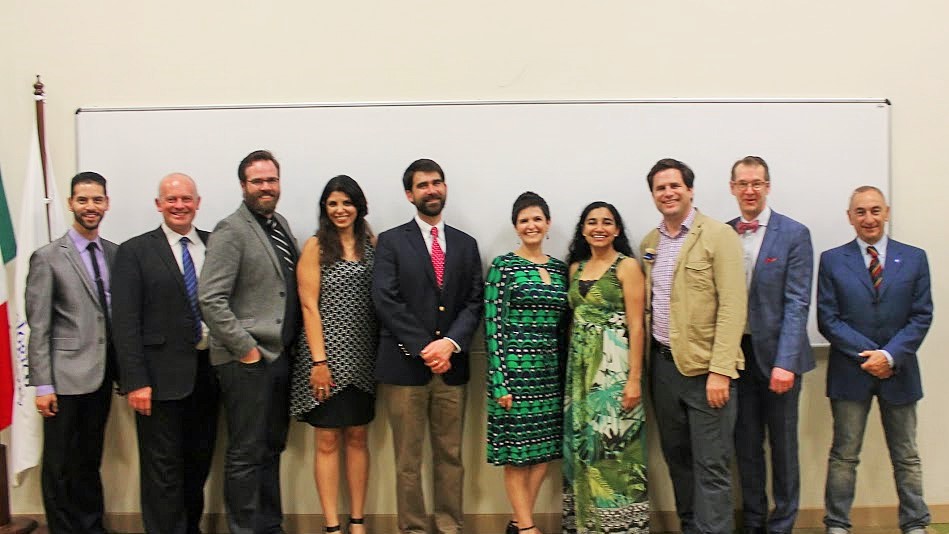 Alejandro Castro Becerra, Global Faculty Program Coordinator (left), Halia Valladares Montemayor (fourth from right), and Brad Clark (second from right) with other Global Faculty Program Participants
Promoting and Further Developing International Learning Opportunities for Students
During their visit, Clark and Valladares Montemayor had an opportunity to act as ambassadors for Canada and promote Mount Royal University as an international destination to Tec students who were interested in more information on studying in Canada. Students also expressed an interest in connecting with students coming from Mount Royal on the TV Production Field School in 2017.
"It was an excellent opportunity to also promote the new International Business summer program we are offering at MRU," says Valladares Montemayor, "as well as teach Tec students about global supply chain and business with Canada."
Participating in the program provided an opportunity to further lay ground work for future field schools and student exchange. Through various networking and collaboration at the Tec de Monterrey, MRU professors could work out further details regarding the next field schools and keep the ball rolling on these and similar initiatives. In addition, the Tec faculty and staff helped MRU professors fully understand what it is like at the university and in Guadalajara - helping to alleviate any concerns about safety for foreigners.
"The more exposure faculty members have to a country or institution, the better, as they can help students take advantage of all an international experience has to offer, and can help make a better experience for MRU students," explains Clark.
"Engaging in these kinds of international and collaborative opportunities shows that we (MRU) are knowledgeable, scholarly and have lots to offer," Clark adds, "and it opens doors for further collaboration and international opportunities for students."
Marisa Norona - April 2016