Inclusive education creates opportunities for teachers
New courses address the complexity of today's classrooms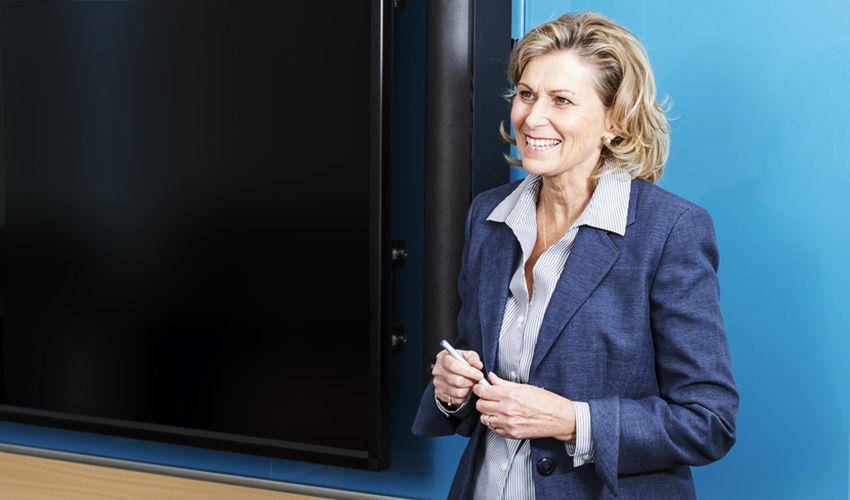 The classroom of today is vastly different than that of 20 - or even 10 - years ago. Students with a wide array of abilities, learning styles and backgrounds share the same environment. How is one teacher supposed to provide the individualized education these vastly different learners need?
Mount Royal University's new Inclusive Education Certificate is designed to meet those demands by providing tools and strategies that support instruction in the K-12 classroom.
"The work is not getting easier. We have to find ways to meet the complexity of the work today's teachers are faced with. We can't keep working harder; we have to work smarter and these courses are a way to do that," says Joy Chadwick, a MRU professor who is developing some of the curriculum for the certificate, which is being offered through the Centre for Extension Credit in the Faculty of Continuing Education and Extension.
Chadwick, whose longtime career in education started as a teacher in the classroom, is passionate about supporting teachers as they create effective learning environments for all students. The certificate's three streams are: English Language Learners (ELLs); Complex Learners (special needs students and exceptional students); Diversity (LGBTQ, Indigenous awareness/students). Courses will be added as the certificate is developed over the next two years.
"The joy of teaching is when you have success with a student, when you can be creative and you can be engaging. But when we are so busy trying to meet the complexity of all those needs, sometimes we just have to get down to the basics and we don't always get that joy," Chadwick says. "Taking these courses opens up opportunities for teachers. It's about building their confidence and repertoire so that there is that joy because they have the tools to meet the complexities of the kids."
Courses take place in seminar format (running over a series of Saturdays, or in block weeks during the summer), with each having companion courses that are offered in-class and online. The courses feature an integration of theoretical knowledge and practical application while also drawing on the participants' experiences in the classroom.
For more information on Mount Royal's new Inclusive Education professional development courses, visit mru.ca/InclusiveEdPD.
Dec. 1, 2017 — Ruth Myles
Media request contact information.
Have a story idea? Please fill out this form.