Pearls of Wisdom raises funds for Cougars
Every year, the home of the Mount Royal Cougars is transformed into a special gala and performance space for the University's premier fundraising event - Pearls of Wisdom. This year's event is a special one for fans of sport and the Cougars themselves, as proceeds from the event will go toward scholarships for Mount Royal student athletes and will be hosted by a very special Honorary Chair - legendary skier, former director of Own the Podium and "Crazy Canuck", Ken Read.
Supporting student-athletes
Billed as Calgary's premier lobster fest, Pearls of Wisdom is a unique fundraiser and a true tradition at Mount Royal. Every year, legendary Toronto chef Rodney 'The Oysterman' Clark from Rodney's Oyster House cooks up an impressive seafood feast for Mount Royal friends and supporters to raise funds for scholarships.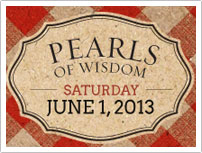 Pearls of Wisdom is Calgary's premier lobsterfest.
Since its inception in 1998, nearly $940,000 has been raised and 230 students have benefited from scholarships created from the proceeds of Pearls of Wisdom. This year, Pearls of Wisdom is focusing on student athletes, raising money for scholarships to help Mount Royal's Cougars as they start their second year in the Canadian Interuniversity Sport (CIS) -
Canada West
division.
With Mount Royal's transition to a university, Cougar Athletics teams now compete on a new level as part of Canadian Interuniversity Sport (CIS). Cougars men's and women's hockey, basketball, volleyball, and soccer teams are challenging established teams such as the University of Calgary Dinos, University of Alberta Golden Bears. In this inaugural year, the Cougars worked hard against their new rivals and finished respectably in the standings.
A great citizen and champion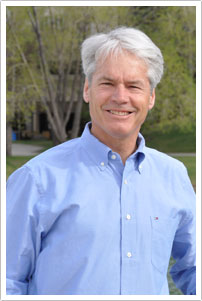 Ken Read is legendary World Cup winner, Olympian, and avocate for student-athletes.
Ken Read knows a thing or two about finishing respectably in the standings; a alpine skiing competitor in two Winter Olympics, Read was the first Canadian to win a World Cup competition, eventually winning a total of five downhill races and was named Canada's Athlete of the Year in 1978. Retiring from competition in 1983, Read entered the broadcast booth, working with CBC Sports as a broadcaster.
After years working with Alpine Canada, Read was named Director - Winter Sport for Own the Podium in 2010. Own the Podium is largely credited with helping to harmonize Canada's many national sport organizations to deliver a historic first overall in gold medal count in the 2010 Winter Olympic Games in Vancouver.
Expanding your mind while training your body
Throughout these considerable successes as both an athlete and advocate, Read has remained focused on education as a primary developmental tool for both himself and other athletes.
"I always carried on my education throughout my athletic career with Alpine Canada," says Read. "Athletics teaches the value of discipline and dedication and pairing that skill set with school can be very complimentary.
"When I worked with Yves Hamelin, Canadian Team Leader for Short Track Speed Skating, he used to insist that his athletes were either in school or had a mentally challenging job. He said that athletes who had nothing to do but train had a 'soft brain'. You need to take care of what's above the neck as well to really hone yourself into the best athlete you can be."
The 2012 Pearls of Wisdom video highlights the good times and worthy cause of supporting Mount Royal students.
Having been a student-athlete himself, Read recognizes the challenges of staying focused on school while training, and the key role that athletic scholarships play in helping fully develop the kinds of individuals that contribute to their communities even after they leave the athletic stage. In fact, Read was accepted the role of Honorary Chair at the urging of his long-time friend, Executive Vice-President, Legal and General Counsel at Talisman Energy and Mount Royal Campaign Cabinet member, Bob Rooney.
"A lot of athletes end up in the board room; their involvement in sport is just the first step in what can often be a diverse and meaningful career and life. I used to compete with Bob at the beginning of my time with Alpine Canada; while our lives have taken us on different paths, our connection to sport has kept us friends for more than 30 years. When the opportunity to help Mount Royal came up, it was an easy answer."
Meeting new friends
With the event two weeks away, Read is looking forward to the chance to meet and get to know the community and the student-athletes who they are supporting. Both his wife and son were students at the university and he hired a number of graduates of Mount Royal's Faculty of Health and Community Studies during his time with Alpine Canada.
"What most important is where these funds are going to go. I'm excited to supporting a great function like Pearls of Wisdom and an institution like Mount Royal."
- Colin Brandt, May 16, 2013