Rebecca Dau is determined to make a difference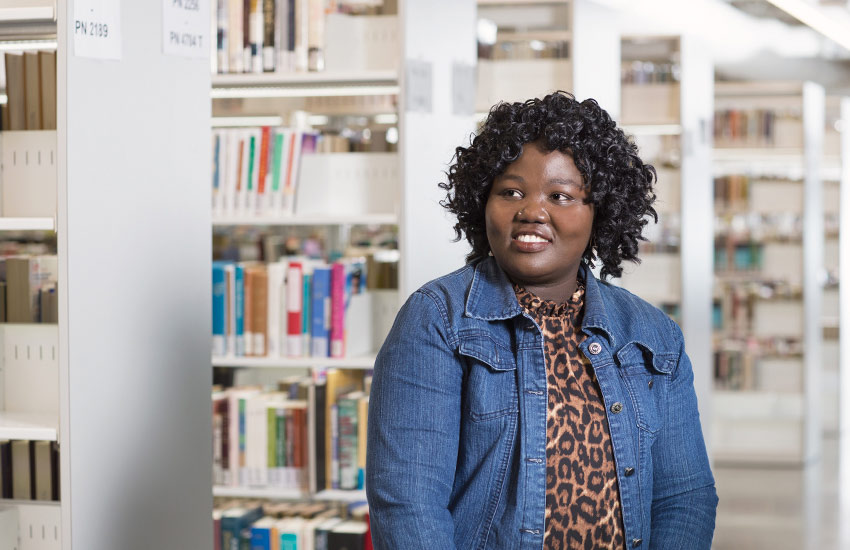 Rebecca Dau's dedication to empowering women and children in her community is a force to behold.
"Everything that happens to me makes me stronger," says Rebecca, a student in Mount Royal University's Languages Institute. Completing her Academic English Level 2 is another step on her journey towards MRU's Social Work Diploma.
"I want to be able to help people the way I was helped," Rebecca says. "Life is challenging, but people should know that they are the leader of their own life."
Rebecca was one of the Lost Girls of Sudan who fled her country's civil war as a child on her own. After years in a refugee camp in Kenya, she returned home, only to be seriously injured in a bombing. She was hospitalized for a year and wasn't expected to recover. Since then, she's had 24 surgeries.
Rebecca began working as a personal care assistant after she immigrated to Canada in 2004. Once she completes MRU's English Language Program, she'll take academic upgrading to meet the Social Work Diploma requirements. Rebecca's passionate in her belief that education can be a transformational experience. The single mother of two is a leader to not only her children, but to her community as well.
Dec. 11, 2017 — Ruth Myles
Media request contact information.
Have a story idea? Please fill out this form.