Mount Royal University becomes Alberta's first campus to receive world-leading designation for social innovation education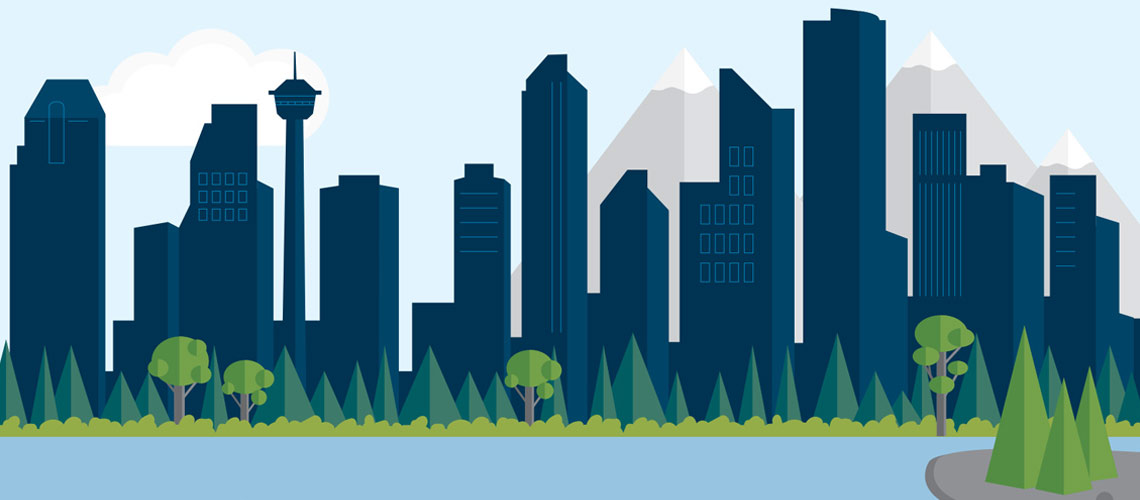 In recognition of leadership in social innovation education and commitment to Indigenous education, Mount Royal University has been invited to join an elite group of 40 universities around the world as a designated Changemaker Campus by Ashoka U.
A Changemaker Campus operates in socially and environmentally conscious ways to address local and global challenges. The designation recognizes investment in the continuous development of individuals who see the value of higher education in making the world a better place.
"We are honoured to be awarded this designation because it recognizes our history, which is built upon a strong connection to the community," said Mount Royal University President David Docherty. "It also reflects our continued dedication to reconciliation through Indigenous education."
Ashoka U is part of Ashoka, the world's largest network of social entrepreneurs and changemakers.
Other universities awarded this prestigious designation since 2008 include Brown University, Cornell University and Duke University. Mount Royal becomes the third Canadian institution to receive the honour, following Ryerson University and Wilfrid Laurier University.
"Mount Royal University demonstrates strong leadership for social innovation, including its impressive course offerings and extracurricular programming," said Marina Kim, co-founder and Executive Director of Ashoka U. "Additionally, a unique strength to Mount Royal is a commitment to indigenization as an active process of reconciliation - unlearning, relearning and recreating new pathways of knowing."
The designation resulted from an extensive selection process that included a 360-degree campus scan, a site visit and a panel. It marks the culmination of a broader MRU Changemaker Campus initiative that began in 2015 with the development of the Changemaker Campus Roadmap.
A key component of the Changemaker Campus Roadmap was developing "an increased understanding of Indigenous cultures and histories (that) leads to relevant and responsive programming to address the needs, issues and interests of Indigenous communities."
Elder Miiksika'am blessed the Changemaker Campus Roadmap, an artifact that represents a component of Mount Royal's growing knowledge bundle. Frank and Darcy Turning Robe of the Siksika Nation were invited to sing a traditional song to initiate the University's journey as a Changemaker Campus, as well as a victory song.
"Mount Royal's campus-wide culture of changemaking empowers us to create meaningful change in partnership with communities," said Jill Andres, Changemaker-In-Residence at Mount Royal University's Institute for Community Prosperity and one of the leaders of the designation process. "The ultimate goal is to make a positive difference in the world."

There is a changemaker in each of us - visit Mount Royal's Changemakers page.

July 24, 2017 — Bryan Weismiller

Media request contact information.
Have a story idea? Please fill out this form.