Journalist, activist, motivator and model to welcome students
Noor Tagouri will deliver the keynote address at New Student Orientation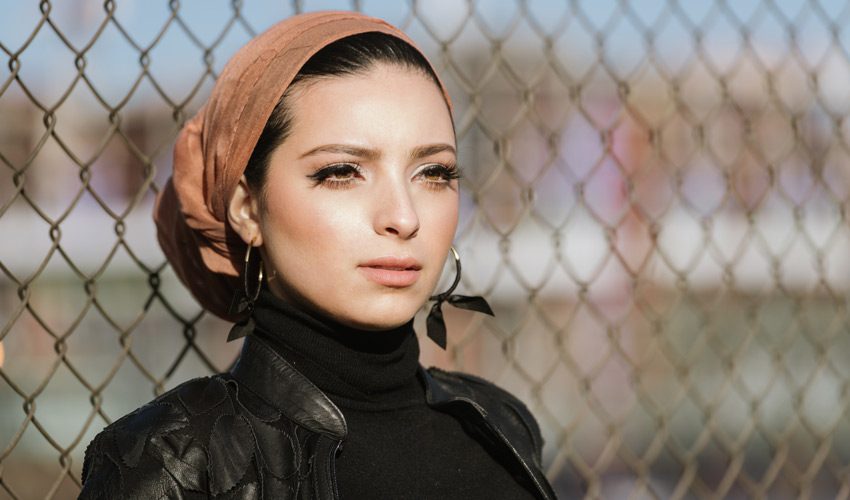 Mount Royal University is proud to welcome Noor Tagouri to campus on Tuesday, Sept. 4, to kick off New Student Orientation (NSO) 2018. Tagouri will address the more than 2,000 students in attendance before they begin a full two days of NSO activities, which includes meeting fellow recruits and faculty members, learning about the support services available at the University and participating in a guided tour of the campus.
When asked if she was excited to speak, Tagouri did not hold back her enthusiasm.
"Absolutely! One of my most nostalgic feelings is the first day of school, let alone starting such a huge chapter in life!" she said.
"It's a clean slate with endless opportunity. I'm excited to share stories with students, connect with them and remind them they aren't alone and this is just the beginning of something great."
Tagouri will greet the first-year students by sharing a story of individuality and identity.
"I want to share with them the understanding of strength in what makes you feel 'different' and how to use storytelling in any medium as a way of connecting, leadership and true success."
Meet amazing people, form lifelong connections and have fun at New Student Orientation Sept. 4 and 5. Register now! #New2MRU #youbelonghere https://t.co/L5bLUDy28o pic.twitter.com/ngqdHzAAMN

- Mount Royal U (@mountroyal4u) August 17, 2018
Tagouri is a powerful narrator and uses this avenue to expose injustices. In 2012, Tagouri started the #LetNoorShine campaign, which helped break normative stereotypes that oppress. The campaign, which went viral, encouraged individuals to realize their potential.
Tagouri was also the first woman to appear in Playboy (fully clothed) wearing a hijab. This historic moment took place in October 2016. She encourages people to try new things that are challenging in order to become the best they can be.
"Everything you want is just outside your comfort zone. And don't try to fit yourself in a mold or be like other people in your pursuit.
"Being your most authentic self is the only way to maximize on your potential in your career."
NSO is a great opportunity to meet students, hear from student service providers and most importantly develop relationships with both rookie and senior students. Past NSO participants speak highly of the event and recommend all new students take advantage and attend.
Register for NSO as you would for any other class.
Bachelor of Arts student Samina Hussiani says, "Academic advising is one of my top recommended services as they are an amazing team of staff members who truly help to give you the best university experience, as well as remarkable advice. "Another service that I would recommend is the recreation centre. It is mainly due to how beneficial it is towards one's mental health, which is a key issue while in university. The recreation centre is a great way to make friends as well as getting involved in something that you enjoy."
The beginning of a new academic year is also the best time to get involved in exciting activities happening at MRU. Check out what's happening during the first 30 days on campus.
Aug. 21, 2018 ― Rob Petrollini
Media request contact information.
Have a story idea? Please fill out this form.