Mount Royal University seeks to create more inclusive classrooms by allowing students to use preferred first name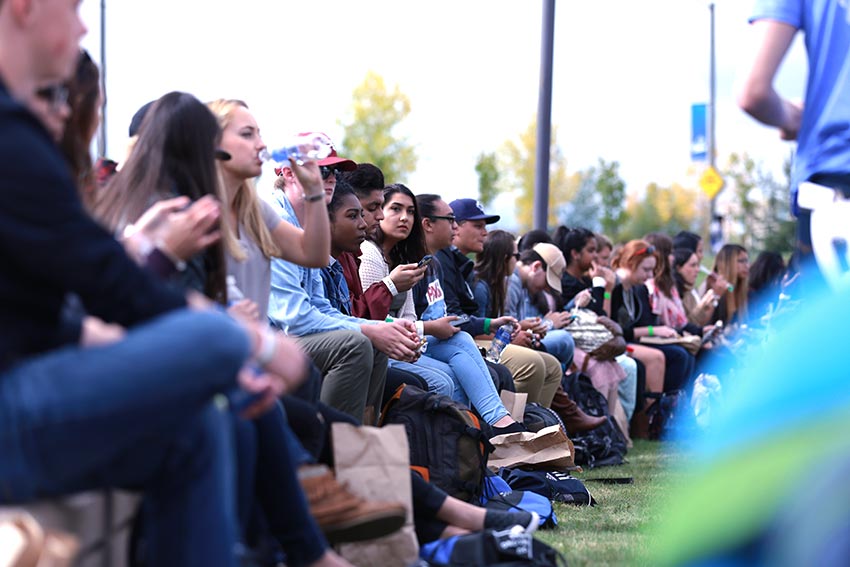 To help create a more inclusive and respectful campus, Mount Royal University students can now update their preferred first name for use in many of the campus' systems and services.
Students' preferred names will appear on class lists, their Mount Royal email account, as well as their student ID cards. Where a legal name is required, such as on parchments, it will continue to be used.
There are many important reasons why students decide to go by an alternative name in the classroom and other campus settings.
For example, members of transgender communities who use their chosen name are less likely to experience anxiety around being unintentionally misgendered by an instructor or their peers. International students may adopt an anglicized version of their birth name without facing the inconvenience and cost of a legal name change. Other students may prefer to be called by a shortened version of their legal name.
"We must recognize our students for who they are," said Phil Warsaba, Associate Vice-President, Enrolment Management and Registrar at Mount Royal University. "Many of our students identify themselves in a way that differs from their legal name.
"Giving students the right to choose and use a preferred first name increases a sense of belonging within our campus community."
Mount Royal joins the University of Alberta,McGill University and other academic institutions in the United States, including Yale University, in adopting similar name policies. The decision was strongly supported by the Students' Association of Mount Royal University (SAMRU).
"SAMRU is thrilled to see inclusive changes such as recognizing the preferred name of students through the Office of Enrolment Management," said Students' Association President Shifrah Gadamsetti. "Students can now have their peers, faculty and staff members refer to them in a way that reflects the most comfortable expression of their identity, outside of legal and administrative boundaries.
"This is a small step in building a community that affirms inclusivity and reduces logistical barriers for students. SAMRU continues its dedication to serving students and helping them succeed, both inside and outside of the classroom, and hopes to continue working with University administration on such initiatives."
The successful introduction of the new naming process reflects the University's ongoing commitment to fostering an inclusive learning environment for all students.
More information is available at mru.ca/name
June 26, 2017 — Bryan Weismiller

Media request contact information.
Have a story idea? Please fill out this form.