Putting knowledge to work
Distance education fits LPN's busy schedule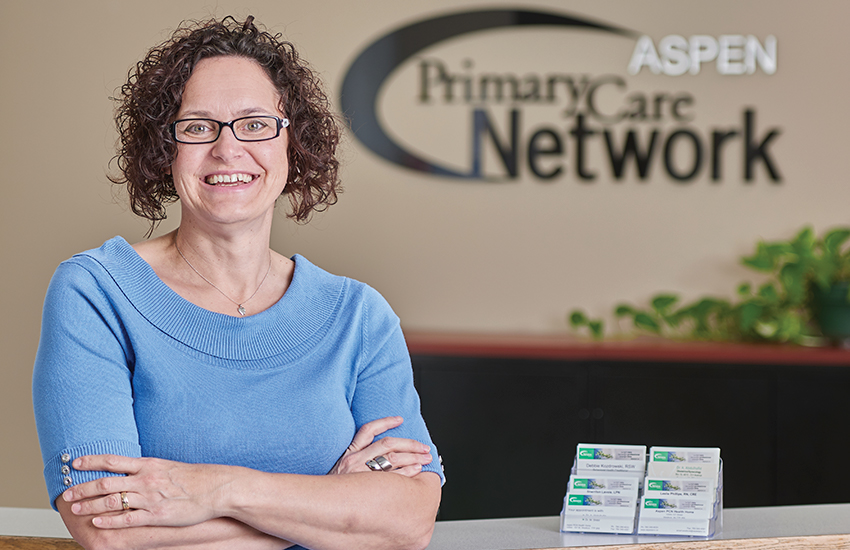 Sherrilyn Lavoie can't wait to implement the knowledge she gained in Mount Royal's Advanced Topics in Dementia Care Extension Certificate for the benefit of her community.
A licensed practical nurse (LPN) in Westlock, about an hour north of Edmonton, Sherrilyn cares for chronic disease patients. She previously worked on the dementia wing of a long-term care facility. That experience led her to enroll in the certificate's three required online courses.
"I loved the courses. I came out wanting to do more. It gave me strategies and inspiration to start something in my small community," Sherrilyn says. "We need to help people understand that we are in the calm before the storm in terms of how dementia is going to affect our population."
Sherrilyn received approval from her employer, the local primary care network, to start a community program for those with early-stage dementia. She'll draw from her Leadership in Dementia course in creating a locally driven Integrated Geriatric Services Initiative. In partnership with other agencies and stakeholders, the initiative will design services to meet patients' needs.
"I am really excited about both of these. I'm able to utilize what I've learned and apply it in the community."
The extension certificate introduces those who work with older adults across the care continuum to current research and best practices focusing on dementia care practice. As Sherrilyn's experience demonstrates, graduates have the skills to embrace leadership roles and responsibilities in the coming transformation of dementia care across the care continuum. Currently, about 50 million people worldwide have dementia, a figure that is expected to triple by 2050, according to a recent study published in The Lancet.
Gaining valuable knowledge that she could implement right away was one benefit of the certificate, which can be completed in one semester, or up to a maximum of three years. Being able to study on her own schedule via distance education was another perk of the program for the busy working mother.
"Having the courses online was a really good fit for me. I learn better that way."
Visit mru.ca/Dementiato learn more about Mount Royal's Dementia Care programs.
Dec. 19, 2017 — Ruth Myles
Media request contact information.
Have a story idea? Please fill out this form.