Returning to our roots for healthy living
Best prescription for seniors could be to reconnect with nature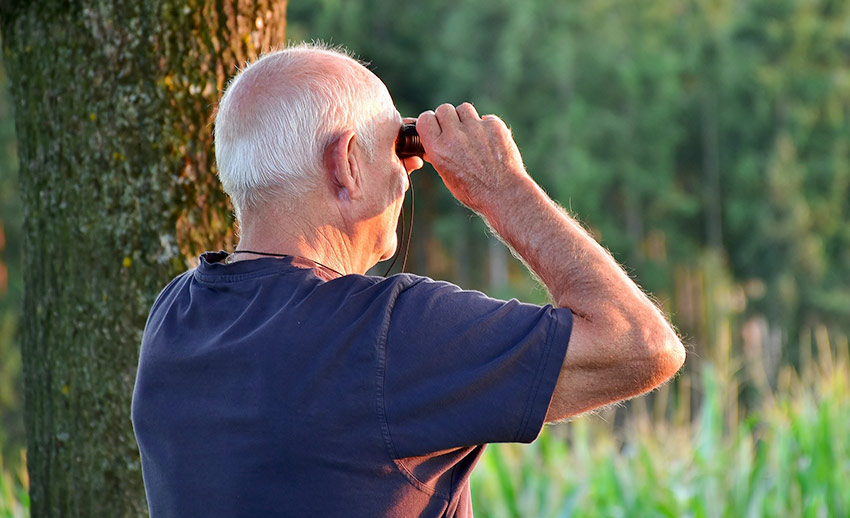 As the question of how to improve senior care and well-being becomes more prevalent in and around Calgary, it may be that one answer is simply to return to our roots.
Social inclusion is an emerging theme among the benefits of interacting with nature, and various organizations and key players across the city and province are focusing efforts to discuss and act on the opportunity. On Nov. 3, the We. Are. Nature. workshop and connections fair was held at Mount Royal University to bring together ideas from over eight keynote speakers and organizations.
"Spending time in nature leads to increased confidence, socialization skills and optimization of performance," says Genevieve Currie, sponsor of the event and professor of nursing at MRU. "When you bring people together in nature, they become more comfortable with themselves and in interacting with others."
Other presenters included the Calgary Public Library, The Alex Community Food Centre, Walk 150 and keynote speakers Al Etmanski and Vickie Cammack.
"Good grief"
MRU's own Sonya Jakubec, PhD, co-presented with Parks Canada on research into the important role nature can play in end-of-life care. In a province-wide survey conducted in 2015, Jakubec found that more than 90 per cent of people feel a physical, emotional and spiritual comfort when outdoors.
"Despite the risks of bringing someone at end of life to visit a park … it's worth it to connect with nature," says Jakubec. The results indicated that more than 80 per cent believed that were benefits to bringing a palliative patient to a park or natural place, and over 90 per cent expressed that they personally would like to have end-of-life experiences in parks and nature.
Reflecting on Al Etmanski's love letter to Alberta - and upcoming keynote @mountroyal4u for We.Are.Nature.https://t.co/ccwvjenpdF pic.twitter.com/HBONFBerJW

- Sonya Jakubec (@SonyaCricket) November 3, 2017
Jakubec says the narrative process uncovered three dominant themes: First, that death brings people to parks and nature, second, that nature teaches people to grieve and third, that parks and nature reveal death and life. Jakubec's work on identifying nature as a conduit for grieving has also been well-received, and has been published by the College and Association of Registered Nurses of Alberta.
"Nature gives us perspective about life and death," she says.
Work into implementing recommendations from the Good Grief initiative are ongoing as Jakubec continues to work with Alberta Parks and Alberta Health Services on integrating nature and park access into community health.
Planting Seeds Project
The MRU Inclusive Community Garden, a brainchild of Currie's, has been putting to practise the notion of "getting outside" for three years. The project entails a wide-ranging collaboration between the students' association, interdisciplinary faculty and nursing students from MRU.
Every Friday morning, bus transportation brings senior participants to MRU to spend a few hours in the university garden planting and growing seeds.
But the garden is for daycare children, too. Bringing together children and adults to collaborate on one task removes physical and mental barriers that are often encountered in interactions between these two groups.
"In the Planting Seeds Project, we're no longer researchers or participants," says Currie. "We're all gardeners."
When barriers such as weather do arise, which they inevitably do in Calgary, the group is moved indoors to the greenhouse where they can continue seed planting.
Social inclusion as a movement
The We. Are. Nature. event as a driver of increased community cooperation was certainly not held in isolation.
Following Mount Royal's involvement with the official launch of the Dementia Network Calgary in September, it seems fitting that a workshop highlighting the importance of nature as a way to enhance quality of life would follow less than two months later.
In a time where we are constantly seeking to improve our well-being, it's comforting to know that the best prescription may be to enjoy what is in our backyard - literally.
We. Are. Nature.
On Nov. 3, Mount Royal hosted the We. Are. Nature. conference, which included presentations on grieving, planting and growing seeds and building and connecting communities through walking.
Participants included The Alex Community Food Centre, the Forest Lawn Library Nature Playground. Keynote speakers were Al Etmanski and Vickie Cammack, social entrepreneurs and authors of Impact.
Discover how MRU is working to foster an age-friendly city through a new partnership with the Dementia Network Calgary.


Nov. 17, 2017 — Nicole Herback
Media request contact information.
Have a story idea? Please fill out this form.