India Continues to Inspire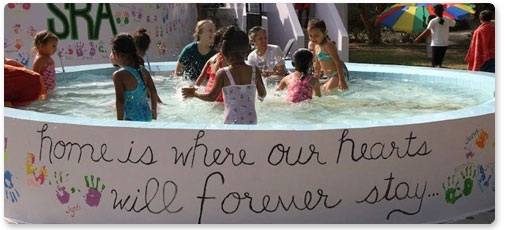 Photo credit: Rashmi Cole
Although it will have been a year this month since they travelled to India, Danielle Fermin and Cheryl Garden continue to share their stories. Their article "Love Lives Here" was recently published in The Advocate Alberta College of Social Workers' spring 2013 issue.
To read their inspirational story please see page 20 in The Advocate.
About the Field School
Established in 2012, the Field School is led by Social Work Associate Professor, Yasmin Dean and Terry Field, associate professor and Journalism chair, and seeks to increase intercultural communication skills and educate students on the importance of international community development. Students work at the Sri Ram Ashram - located just outside the Hindu holy city of Haridwar and participate in a seven-day cultural program at Lovely Professional University, located in Jalandhar.
"This field school is intentionally designed to be as sustainable, learning focused, and respectful of our hosts and friends in India and our students, faculty, and staff here in Canada," says Yasmin Dean.
India 2014
The next field school will run next May. Twenty-six students have already been selected from the fields of journalism (12), social work (10), psychology (1), and public relations (3). To support this group and find out about fundraising, educational seminars and research project the group is working on join the group's Facebook Page.
- Andrea Morrow, May 2013