2020 JMH LaunchPad inspires
$80,000 in cash and services awarded to MRU students
For the eighth consecutive year, Mount Royal students have taken part in the University's ultimate entrepreneur pitch competition. This year, of course, had a slight twist.
Due to the unprecedented circumstances, the 2020 event saw seven business founders strut their stuff online for a panel of esteemed judges in hopes of providing fuel for their future dreams.
On Tuesday, 6 student startups pitched their ventures digitally to a panel of judges for their share of $80,000 in cash and in-kind services! Join us in congratulating the winners!

Read more about each of them here: https://t.co/DqZ2MwbtS7 #mruentrepreneurs @mountroyal4u pic.twitter.com/nAwa2wkihW

— InnovateMRU (@InnovateMRU) April 9, 2020
The annual JMH LaunchPad event is hosted by Mount Royal's Institute for Innovation and Entrepreneurship (IIE) and is directly supported by three companies: JMH & Co., LaBarge Weinstein and Grant Design, which is headed by MRU alumna and initial LaunchPad competitor, Aislinn Grant.
Ray DePaul, director of the IIE, was especially impressed by the competitors this year given the challenging platform.
"I was impressed with how focused and committed the students were during such an uncertain time. It would have been easy to just sit back and wait for the world to return to normal," DePaul says.
"But these students didn't, they pushed forward, dealt with setbacks, engaged customers and found a way to advance their businesses. I think they are an inspiration for all of us that are struggling to find a path through the uncertainty."
Since its inception, the IIE and the LaunchPad program have built a respected reputation throughout Calgary. Although this year's competition was virtual, the competition was still fierce. That's because, according to DePaul, each year LaunchPad is like no other pitch competition in Calgary.
"This isn't a typical university pitch competition where students are still at the idea stage. Our students have already made incredible progress. Logan Grasby already has customers using his home climbing walls. Sarah Green and Karina Zapata have released two issues of their inspiring Femme magazine. Matt Stan has verified the authenticity of hundreds of valuable sneakers and Ryan Doel is deeply engaged with two companies with his robotic paint system."
The competitors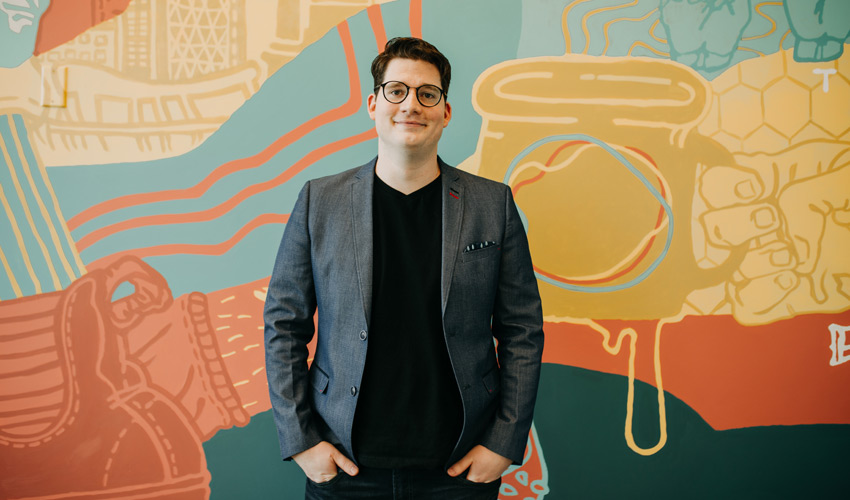 Ryan Doel of Paintabotics.
---
Ryan Doel is the founder of Paintabotics, a robotic painting solution for the auto body industry. Through automation, Paintabotics takes painters out of the toxic painting environment, reducing costs and increasing quality. Ryan was awarded $10,000 in cash from JMH & Co. as well as $15,000 in-kind legal service from LaBarge Weinstein.
Paintabotics looks to remove collision industry painters from toxic environments with robotics. Doel's solution is an easy to use and affordable five-axis painting robot that increases throughput, consistency and quality of painting objects. Paintabotics offers collision shops an alternative to the traditional method of painting with humans or traditional robotics that are overly complex and expensive.
Like the six other competitors, Doel faced the challenge of how to best present to the judges in a live-stream format. He notes that at this year's competition it was difficult to get timing down while presenting videos that would lag over the video call.
He also faced the problem of not being able to feed off the visual cues of the audience and judges compared to pitching live, while still trying to be engaging, confident and forthcoming. But for Doel the competition went off without a hitch thanks to great support and organization from DePaul, Jenn MacDonald, Emily Knight and Ormhel Manuel of the IIE.
"We really couldn't have had this opportunity without the Institute team, the esteemed judges, and the donors. Many thanks are owed to everyone for continuing a great event in difficult times," says Doel.
Admitting to having had a few "butterflies," when he began his pitch, which intensified when he lost his connection halfway through answering a question, Doel didn't have high expectations.
"When I heard my name announced for the JMH&CO and LaBarge Weinstein prizes, I couldn't believe I had actually won."
Robotics are becoming increasingly beneficial as the way businesses operate has shifted. According to Doel, a great example of this is the current robotic drive for fulfillment centres to be able to meet online ordering and shipping demands.
"Currently with COVID-19 I see robotics as a key industry to help meet the need of personal protection equipment for frontline workers from gloves, to face shields, to masks. With a strong robotics manufacturing industry we can not only protect Canadians, but others as well."
With Doel claiming $25,000 in cash and services, the online competition finished with the other six founders being awarded the following:
---
It's Legit is an authentication service for the booming sneaker reselling industry. Founded by Matt Stan, It's Legit mitigates risk for individuals investing in the shoe resale market by providing fast and accurate legitimacy checks.
---
Awarded: $10,000 JMH & Co.; A spot in Platform Calgary's student summer incubator
---
Karina Zapata and Sarah Green are the founders of Femme handbook, a print magazine dedicated to providing women with a platform to share their stories of vulnerability through creative mediums.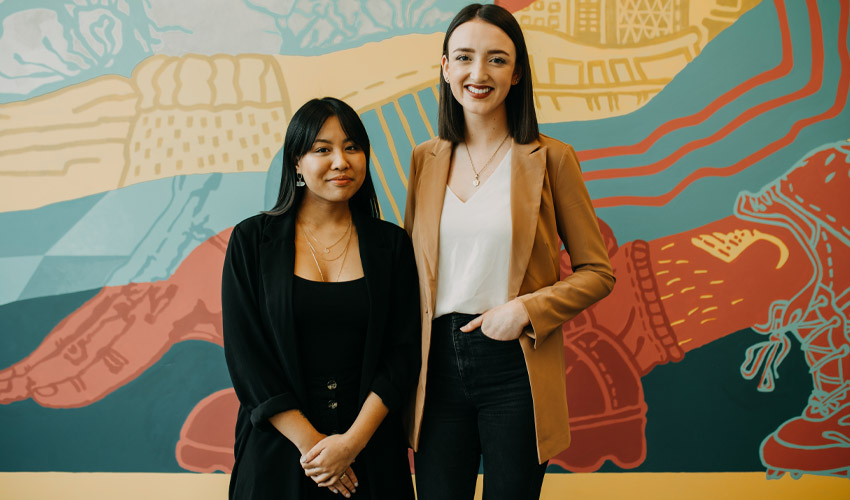 Karina Zapata, left, and Sarah Green of the Femme handbook. 
---
Awarded: $10,000 JMH & Co.
---
Brett Miller is the Founder of Dodge Queue. Dodge Queue is an anti-bullying platform tackling verbal abuse in online gaming by giving players control over who they play with.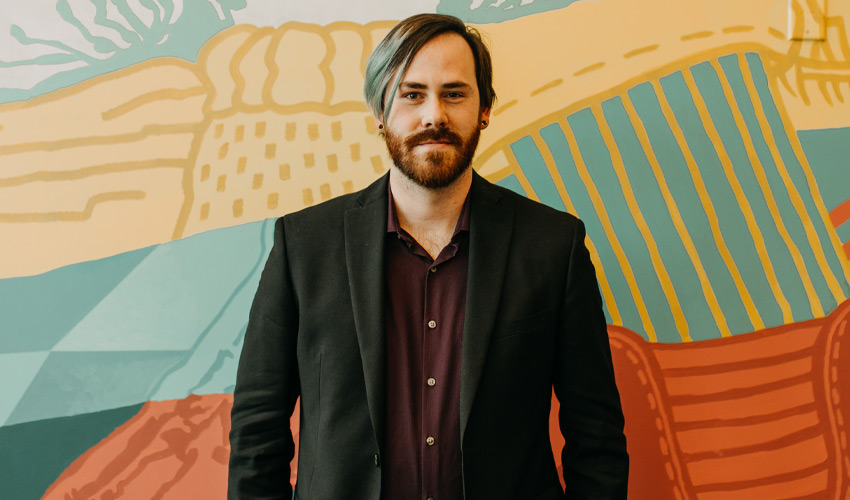 Brett Miller of Dodge Queue.
---
Awarded: $5,000 Institute for Innovation and Entrepreneurship; a spot in Platform Calgary's student summer Incubator
---
Home Service is a SaaS (software as a service) solution for the home-building industry. Founded by Peter Morrison, Home Service tackles the inefficiencies in the management of home warranties and trade workers.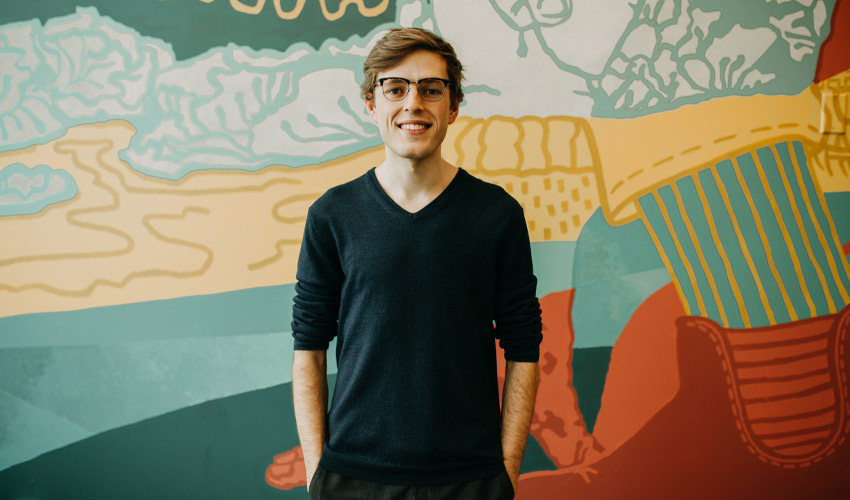 Peter Morrison of Home Service.
---
Awarded: $5,000 Institute for Innovation and Entrepreneurship
---
Quest Climbing Innovations creates the ultimate home play structure for families. Founded by Logan Grasby, Quest Climbing builds customizable climbing walls that can be installed easily in any home.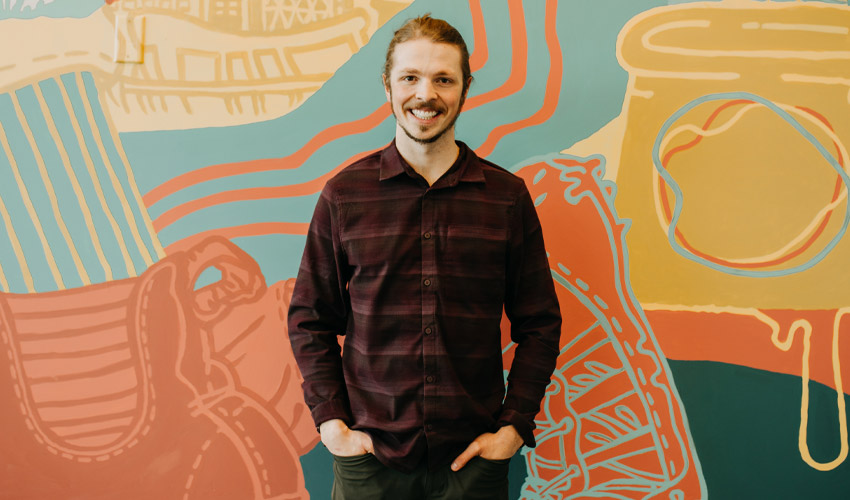 Logan Grasby of Quest Climbing.
---
Awarded: $10,000 JMH & Co.; $15,000 Grant Design
---
The decision to present the pitches digitally was made to ensure that the student founders selected to pitch would have access to the runway they need to continue to grow and scale their ventures over the spring and summer. Over the last month, these student founders have been great example of adaptability and dedication to their ventures despite changing global circumstances. The hope is to plan an in-person celebration for this year's contestants at a later date in 2020.
This first class event began eight years ago with a generous $250,000 commitment over five years from JMH & Co. In 2018, JMH & Co committed a further $300,000 for the next five years.
"JMH & Co have been an amazing partner in providing our most entrepreneurial students with an opportunity to turn their ideas into reality and have a transformative learning experience in the process," DePau saysl. "We were also fortunate to have LaBarge Weinstein return as a major in-kind sponsor. They have provided Ryan Doel's Paintabotics with $15,000 of much needed legal services. In addition, we are honoured to have Grant Design as an in-kind sponsor."
Aislinn Grant, MRU alumna and founder of Grant Design competed in the very first LaunchPad competition in 2013 and has been an exceptionally valuable member of the MRU community ever since.
The Institute is also supported by David and Leslie Bissett and the RBC Foundation, who ensure the staff has resources necessary to provide these experiences to MRU students.
Learn more about the JMH LaunchPad Pitch competition.
April 17, 2020 ― Jonathan Anderson
Media request contact information.
Have a story idea? Please fill out this form.