"A new-found sense of self"
Mexico field school solidifies love of culture and chosen career
Words by Hadeel Abdel-Nabi
Journalism student
I cannot even begin to articulate the value of my field school experience (TV Production Field School, June 2019).
I went into it knowing that I would experience some form of personal growth. It was inevitable, being in a foreign country, interacting with another culture, not speaking the language. But I was not fully prepared to undergo as much growth as I did. As a journalist, I've always been mesmerized by the way that people accept you into their lives, let you ask questions and open up. These aren't skills that can be taught in a classroom, this isn't an experience that you can learn about — you need to live it.
I've always thought of myself as an independent person, but this was really challenged on this field school. Travelling and living with a group of strangers in a country where I knew nothing and barely spoke the language forced me into independence and out of my comfort zone.
I completed two courses during my stay in Guadalajara — a Mexican history and culture class and a documentary production class. The first offered valuable insight into how Mexico's past has influenced its current culture. We spent our mornings talking about art and the Revolution and modern Mexican culture. In the afternoons, we moved on to documentary production. Within a month, my group and I shot, produced and premiered a 20-minute documentary about "Dreamers," who are people who moved to America at a young age who were later deported to Mexico. We were invited into the homes of some of the most incredible people I have ever known to listen to their stories. This is an experience I cannot even begin to articulate the incredible magnitude of — to be trusted enough with some of the most traumatic moments of someone's life is something that has changed me forever, both as a journalist and as a human being.
As a journalist, I've known that self-determination and problem-solving were important traits that I would need to develop. This field school provided me with the safety and the space to explore myself, to solve my own problems and feel supported as I did so. The most beautiful souvenir that I brought back with me from Mexico would be my new-found sense of self.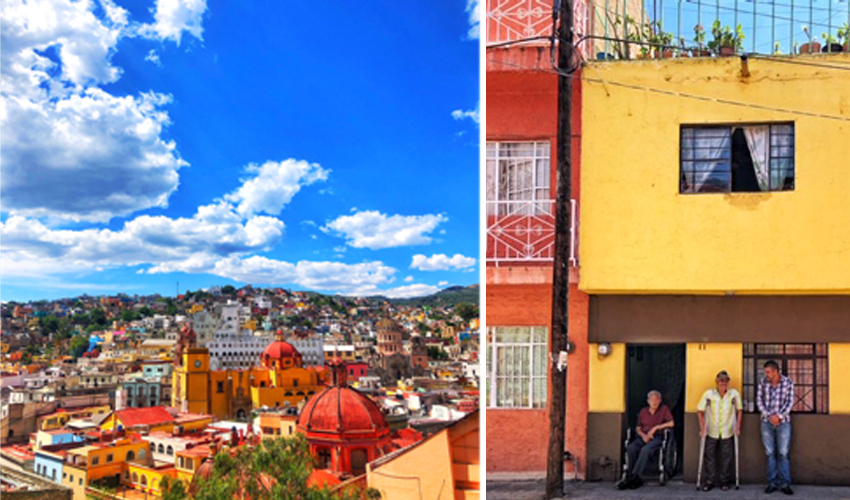 Scenes from Guadalajara, Mexico.
---
Academically, the hands-on experience was invaluable. In terms of my career, I've fallen in love with journalism even more, and this experience has only solidified that I am doing exactly what I'm meant to. It gave me a sense of purpose and taught me how to face my challenges head-on. The only thing I regret is not staying in Guadalajara permanently.
Culturally, Mexicans are very easy-going, open and inviting. I got used to the openness and discovered parts of myself that I didn't know existed until I was in an environment where I felt that growth was safe. I've never felt more like myself than I did in Mexico, and I attribute that to the people I met and the friends I made.
While I was only in Mexico for a month and a half, I felt more at home than I have anywhere. As part of the Arab diaspora and a first-generation Canadian, nowhere has ever really felt like "home." But Mexico did, as people accepted us into their lives, into their homes, into their families. I truly fell in love with the country and I know that I will be back soon.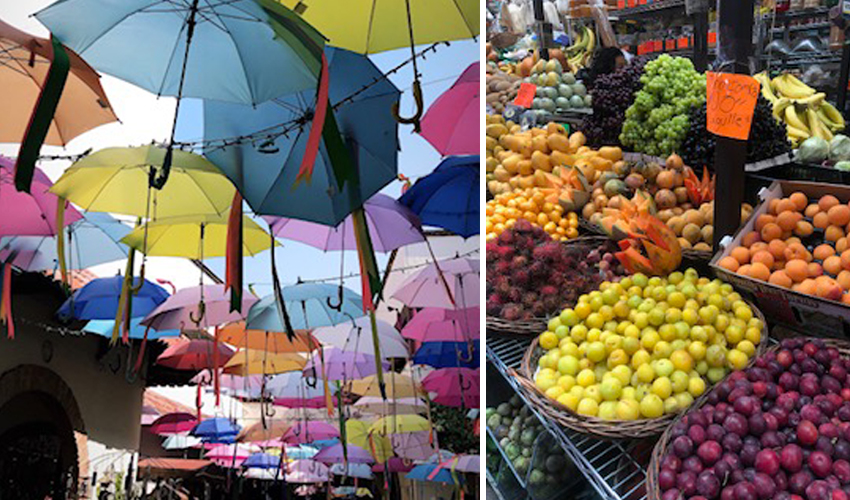 Scenes from Guadalajara, Mexico.
---
The cliché is that international opportunities are "transformative," but that's really the only way I can describe it. Don't get me wrong — the field school was challenging both personally and academically. There were many all-nighters spent editing in front of my laptop with no end in sight. But I stand by the fact that this was the best decision that I have ever made, and I would do it a million times over. The work that I did, the friendships that I have made, what I learned about myself, are still with me today and I will be forever grateful for that.
Tips for a Great Field School Experience
Budgeting: Understand your own spending habits and budget your trip accordingly. Look into what the exchange rate is like from Canadian dollars to your host country's currency and what the average cost of living is. I know that I don't have great spending habits and I knew that wasn't going to change overnight, so I had to be realistic with myself and save a little extra.

Understand your social battery: Are you extroverted or introverted? Do you need time to yourself to recharge? Group travel is difficult and it's easy to get overwhelmed if you've never done it before; understand what you need and take a break if you have to. I'm introverted and get drained really easily, so there were times that I just needed to be by myself before I could get back into things. Get introspective with yourself and try to get in touch with what you need.

Exit your comfort zone: Going abroad for an extended period (to a country or culture you may not have experienced before) is a big leap out of your comfort zone in and of itself, so don't cling to what's familiar. What made my time in Mexico so enjoyable were the moments that I just did the things I was hesitant about. Obviously nothing dangerous, but beyond your classes, you're there to experience new things and have a good time. Don't let the fear of change fuel your regret later.

Make friends in your host country: For me, this is the most important one. I know that I'll value the friendships that I made abroad forever. I really believe that my field school experience would have been very different had I not met the people that I did. They made it real and worthwhile and fun and they remain a connection back to Mexico and my host university.

Manage your time: You're going to hear this a lot before you head off on your adventure, and you're probably going to ignore it like I did. But try not to. Balancing classes and a social life is hard at home, let alone in another country. Don't let your classes take over your life, because if that's all you're in it for you could have just taken some courses at home. On the other end of the spectrum, don't forget that you're also there to learn.  Getting caught up in having fun is a great way to get behind. I did my assignments as soon as I could and understood that I was going to be abroad for a while, so if I had to miss out on something to get my work done, there would be other opportunities. I also did some of my work in cafes and off-campus to sort of get the best of both worlds.
Getting around: Again, look into what's most cost-effective for your host country. Uber and another similar service called DiDi in Mexico were cheap and always running, so I didn't use public transit. But there are some countries where public transportation is the best way to get around, so do your research.

What electronics to bring: I brought my laptop, which helped a lot if I wanted to work in my dorm or off-campus. My field school also revolved around video editing so it was really convenient to not have to do that in the University's computer lab. I also bought a Mexican SIM card for the month, which just supplied data, and that was more than enough to make calls, order Ubers, use social media, and so on, when I didn't have access to Wi-Fi.
Nov. 12, 2019
Media request  contact information.
Have a story idea?  Please fill out this form