Connect, inspire, change
Students leverage social media for advocacy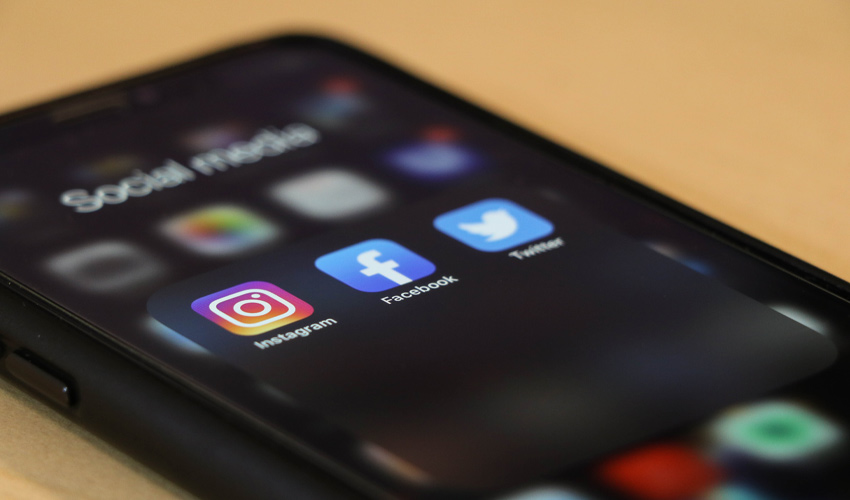 Students are using social media to create communities and address some of society's most pressing problems.
---
Three students in the Faculty of Health, Community and Education are making the most of a virtual environment, using social media to bridge the gaps traditionally separating people across communities.
Arooba Siddiqui and Zain Mohamed are third-year students in the Bachelor of Child Studies Degree, child and youth care counsellor major. They are active in the Student Changemaker Network and student co-leaders of the @humansatmru Instagram account.
The pair started out simply wanting to connect people, especially during the pandemic. "We're changing the direction of it now to be more towards advocacy and changemaking," explains Mohamed. "We're going to focus it on interviews throughout the semester and ask students what changemaking means to them and what they're doing in their community to inspire changemaking."
It's not necessarily acting on a large scale that they're trying to bring attention to, Siddiqui adds. "I think sometimes students feel like they have to do something huge to be featured somewhere and have their voices heard. But what about these day-to-day students who are doing smaller things, maybe within their major?"
The pair hopes to promote connections across programs and post about a different student every couple of days. One shared his philosophy on advocacy, emphasizing an approach that is respectful and well co-ordinated. Another student described a welcoming environment in the Bachelor of Child Studies degree, child and youth care counsellor major, feeling that it is open to diverse voices.
"The faculty have been really supportive of the posts," Siddiqui says.
While anti-racism is not the only focus of @humansatmru, encouraging students to share their experiences with racism may help bring about immediate solutions, Siddiqui says. "I feel like this is the perfect platform to say, what are the stories, what can we do about it, how can we make this better — and actually make an impact that plays out in real time."
She points out that many students want to take action on important issues but often don't know where to begin. "This is the perfect place to advocate for yourselves and other people."
The two hope that by focusing on changemaking they will draw more people into the conversation, and enable networking — especially while on-campus networking events aren't possible. They held their first online get-together last month, a meet and greet. Using social media is a starting point, they say, and believe they'll have a bigger impact once they're able to get together in person again.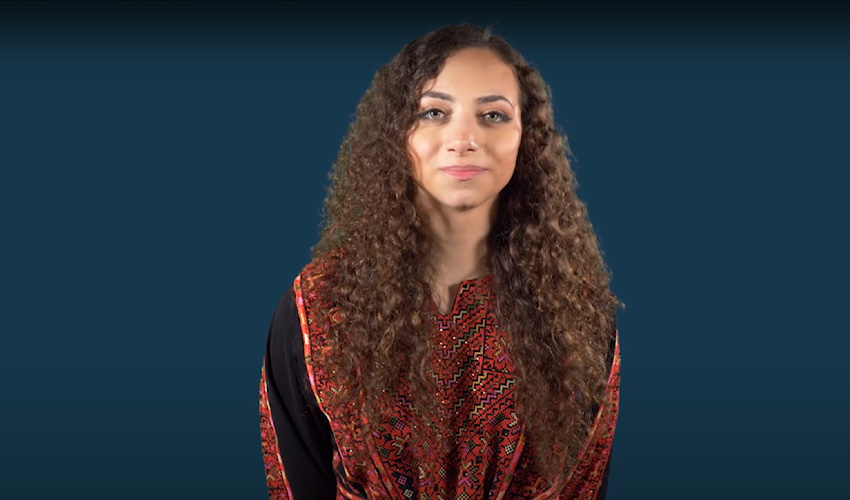 Jinan Daqqa was named as one of Your McMurray Magazine's Top 50 Under 50.
---
Jinan Daqqa, a third-year student in athletic therapy, is one of the students behind @hce.advocacy on Instagram, a student-led anti-racism and advocacy initiative affiliated with the Faculty of Health, Community and Education. It started with a group chat with about 50 other students from across the faculty.
"We host weekly meetings. We talk about current events, because we recognize as future educators, community leaders and health-care practitioners that we need to be aware of issues that are happening around the globe."
One of the outcomes they're focused on is cultural sensitivity, she explains. "If someone comes into your clinic, for example, and they're from somewhere else and you have no idea about anything they've gone through or that their home country is facing, you might be missing out on cues or on opportunities to connect and make them feel more included and welcome.
"Inclusivity and awareness are two of the big themes we're chasing after here — as well as action."
The group has held four events for its speaker series so far. These involved a professor from the physical literacy program for a discussion about anti-racism and how it's different from simply not being racist, and a non-profit group that supports people of colour and inspires youth action. A more recent event involved BIPOC panelists, one from a non-profit agency in New York City. Daqqa says the events have connected students with many volunteer opportunities.
"A lot of us have gone through experiences," observes Daqqa. "To be able to talk about tough topics with people who understand — it empowers you. It makes you feel a connection with people and I think with COVID as well that has been so needed."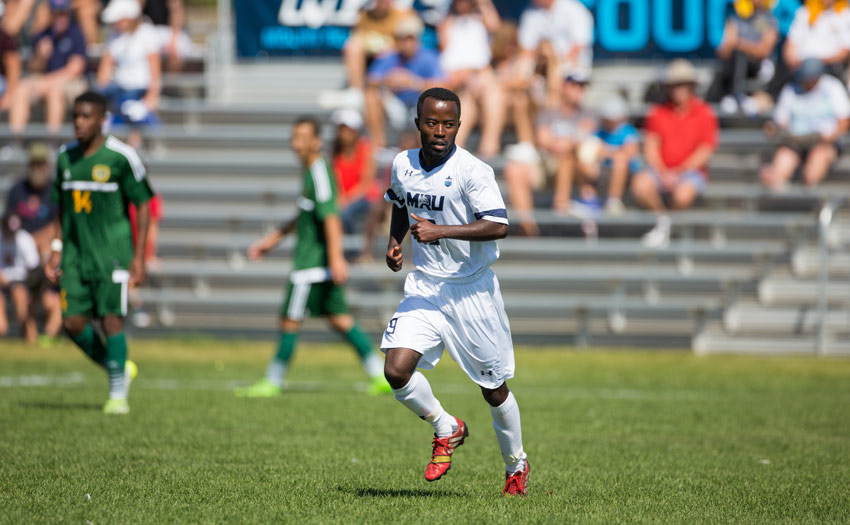 Orest Ndabaneze is a former forward with the Cougars men's soccer team. 
---
Orest Ndabaneze, a sociology student in his final year, is part of the BIPOC Support Network for students and leads an initiative called 'How2BeU'. He agrees the power of social media is in the connections it enables.
"Social media connects people who are fighting the same issues. It creates relationships that didn't exist before." And connections, Ndabaneze says, are the gateway to progress.
"It leads to change. It leads to consideration. It leads to more thinking, more idealistic thinking, because we live in a society that is very reactive instead of proactive." Ndabaneze believes social media is an effective way to advocate for concrete measures that would address social injustices. He advocates for increased hiring of BIPOC faculty in universities and greater diversity among lawmakers at all levels.
"Social media has played a huge role in fighting this globally. We all saw what happened to George Floyd (last summer). It was heartbreaking to see someone suffer for eight minutes. Social media created a platform for people to speak about the issues that are going on."
Read more about the Student Changemaker Network in the Trico Changemakers Studio at Mount Royal University. See what's happening with equity, diversity and inclusion through Access and Inclusion Services.
March 4, 2021 ― Melissa Rolfe
Media request contact information.
Have a story idea? Please fill out this form.