Continuing Education student strikes "gold" at MRU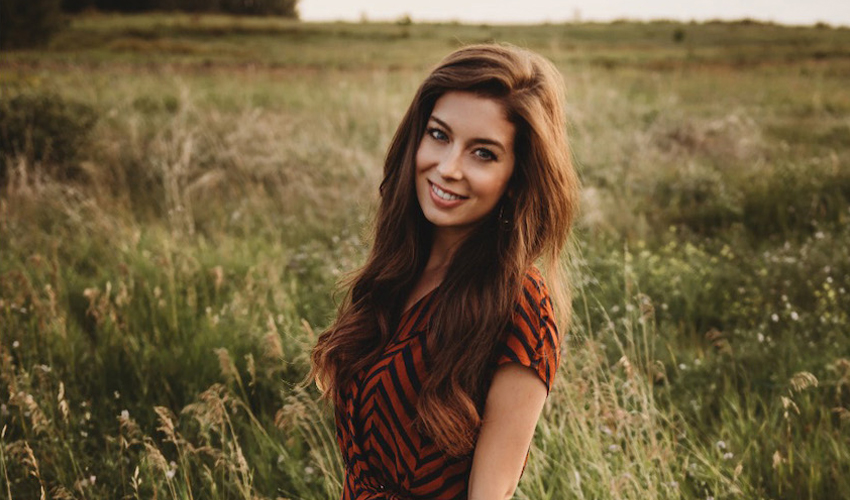 Janelle Saccucci is taking a variety of Continuing Education courses that she is using in her role with CRAFT Beer Market. Photo courtesy Jenn Pagnucco Photography. 
---
As the digital marketing manager for CRAFT Beer Market, Janelle Saccucci knows how important it is to keep her skills up-to-date and stay current on trends. 
The Calgarian is taking courses at Mount Royal University's Faculty of Continuing Education that directly apply to her work with the popular Calgary-based restaurant that has seven locations across Canada.
"I'm elevating the skills that I didn't learn in my degree six years ago. The content world, digital advertising and social media have all changed so much," says Saccucci, 27. "I'm becoming a better marketer. The world of communication is so much more than being able to write: you also have to know how to optimize your message for the Web, shoot compelling photos and put it all in a really visually appealing package to amplify your message effectively on social media."
Born and raised in Edmonton, Saccucci completed a diploma in Public Relations at MacEwan University. She then earned a Bachelor's Degree in Professional Communications from Royal Roads University in Victoria. She began building her career, eventually becoming the director of marketing and communications for a large coffee-shop chain before moving to Calgary. 
"Most of my knowledge in social media was self-taught or learned from others in the industry. I always knew that I wanted to go back to school to refine my skills," Saccucci says. "For example, I take my own photos and taught myself photography, but at Mount Royal I learned how to amplify my photography and content creation through courses in Photoshop and videography. For Halloween, I posted an interactive stop-motion GIF post (for CRAFT) with knowledge I'd learned the night before in the Photoshop class. The post received huge engagement."
With hundreds of courses in more than 70 diploma and certificate programs, Continuing Education at Mount Royal offers professional development created with industry input. Courses cover a wide range of sectors, from business to cyber security to public relations and social media. Instructors bring real-world experience to courses, which are offered on campus and online. Most courses can be taken on their own, and aren't limited to a certificate or diploma program. 
Choosing courses tailored to her needs was an important consideration for Saccucci as one of her goals is to increase her value as an employee. CRAFT is very supportive, she says, and backed an application to the Canada-Alberta Job Grant (CAJG) to help pay for her professional development. 
"The CAJG has covered most of the costs, which makes a real difference financially. I really feel I struck gold with these courses. They're designed for working professionals who want the knowledge to advance their careers," she says. "You will never regret personal and professional development. It's easy to make excuses, but nothing beats learning and having that creative stimulus. I love going to my classes. It's my me time."
Visit mru.ca/ContEd for professional development opportunities at Mount Royal.
Media request contact information.
Have a story idea? Please fill out this form.