Major gift to the Student Investment Fund provides experiential learning and growth opportunities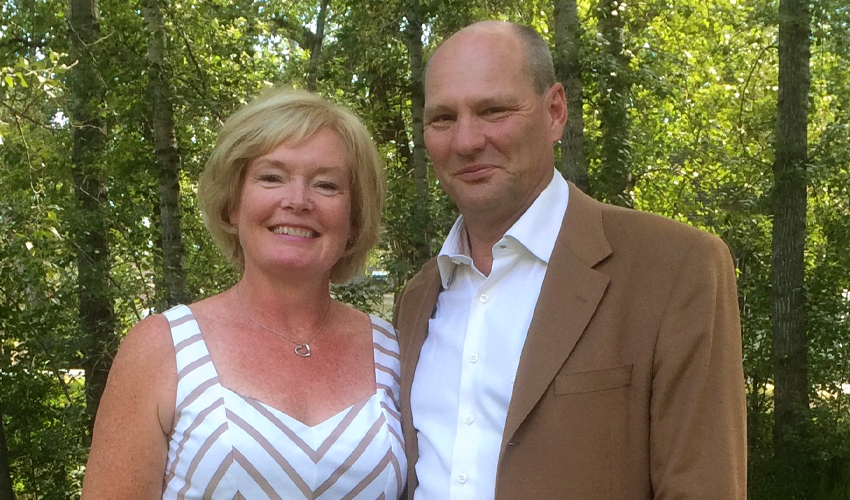 The Student Investment Fund became a reality with a $100,000 foundational gift from Yvonne and Kevin Wolfe.
---
Congratulations!
Mount Royal's first-ever Student Investment Fund team finished as runner-up in the prestigious McGill University Portfolio Competition. This elite global case competition featured 93 teams and Mount Royal's success is a testament to the high-quality students and teaching found in its finance and accounting programs.
According to recently-released data, Calgary is growing as an important global financial centre and there is an exciting opportunity right now for the sector to play a key role in the diversification of the province's economy. To help populate this quietly burgeoning industry with job-ready grads, associate professor of finance Allan Dwyer, PhD, along with faculty colleagues at the Bissett School of Business have been working to develop a new and transformational student experience: The Mount Royal University Student Investment Fund.
This fall, the Student Investment Fund became a reality with a $100,000 foundational gift from Yvonne and Kevin Wolfe. The Wolfe family donation has allowed the Student Investment Fund to reach its primary financing goal and begin to initiate trading, setting participants in the fund, as well as MRU itself, up to contribute to the "future history" of Calgary, Dwyer says.
"It's about student learning in a new world where finance is not always viewed positively by the population," Dwyer says. "The four pillars of the fund are ethics, teamwork, rigour and diversity."
Managed by 16 third- and fourth-year students and just beginning its second year of operation, the Student Investment Fund offers real-world experience in finance through the careful analysis and trading of conservative investments. Open to students from all faculties, for the first half of the two-year program students act as sector analysts, generating investment ideas to pitch to the second-years, who represent the "senior management" of the fund. Students study opportunities in different industries, selecting potential companies after extensive research, while performing analysis based on ethics and compliance with best practices. Ideas must be defended in weekly meetings, where the debate is rigorous, and investment decisions are based on a majority vote by the entire team.
The ethical component of the SIF is key, according to Dwyer. Firms will be selected for the Student Investment Fund "based in part on their adherence to emerging ethical norms related to diversity and good governance."
The idea is to eventually have 100 per cent of the fund invested in a diverse portfolio in order to achieve solid annual growth, part of which can be harvested for use in student programming at MRU. The Student Investment Fund is housed within the Mount Royal University Foundation and overseen by a senior governing board, which is led by the dean of the Bissett School of Business. The board guides and directs the fund, giving high-level guidance to Dwyer and his students. Finance and accounting professionals from across Canada also actively participate in an advisory and mentorship role.
"Many universities have student-run investment vehicles to assist in providing input for the structuring of a business program," Kevin Wolfe says. "It is important for Mount Royal to offer a similar program to allow students to have the same opportunities that they might have at other universities.
With extensive investment experience, Wolfe is currently a partner at Richmond Equity Management Ltd. He previously held a variety of roles at Bissett & Associates Investment Management Ltd., including president and CEO, and was chair of The Investment Funds Institute of Canada and the Mutual Fund Dealers Association of Canada, making the Student Investment Fund a natural place for his philanthropic support.
As an alumnus of McGill University, Dwyer (who previously worked as an investment banker) was aware of other types of these funds in Canada, and the value they add to finance education and financial literacy. Including MRU there are now 26 in Canada, with one at his alma mater. There are different models and different ways that universities have handled their student investment funds, and Dwyer says he was able to glean a lot of information from others to build the very best platform from which to work.
"This is a serious program. The students work with real money and very prudently manage that money for our client, the MRU Board of Governors" Dwyer says. "The students are preparing themselves for all the risk and all the responsibilities that come with ethically managing other people's investments."
Implementing the strategy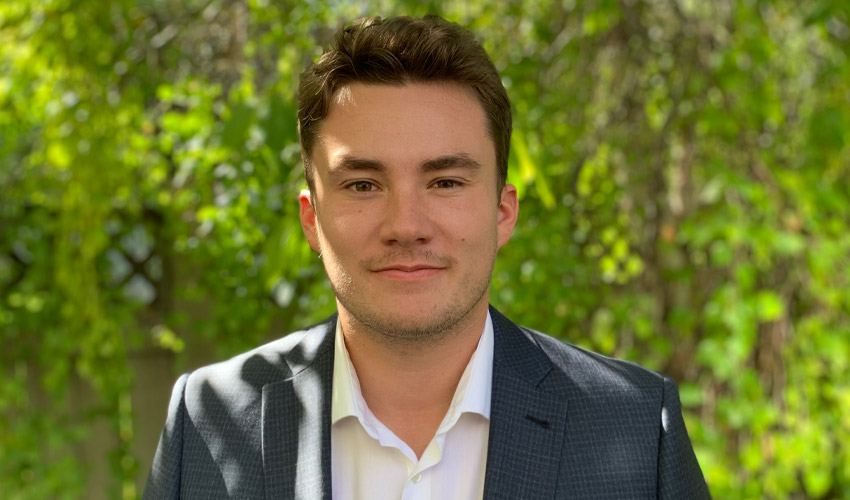 Michael Berger is the portfolio manager for diversified industrials, financials and energy for the Student Investment Fund.
---
Michael Berger is a fourth-year Bachelor of Business Administration ― Finance student. He is the portfolio manager for diversified industrials, financials and energy for the Student Investment Fund. He is studying towards a concentration in financial analysis as well as a minor in accounting.
Berger joined the fund in its inaugural year and held a secondary position as its ambassador, along with three other students. "The MRU Student Investment Fund so far has provided me with many different experiences, from meeting with potential donors as an ambassador of the fund, to hearing from weekly guest speakers that are industry professionals in Calgary," he says.
"Beyond that, the Student Investment Fund has started to provide me with the foundational skills to manage a portfolio and perform industry level fundamental analysis on major Canadian companies. Ultimately, it all leads to making investment decisions on behalf of the Mount Royal University Foundation, the Board of Governors and donors."
Crediting Dwyer with pushing the students to go beyond their coursework and to take their learning to the next level, Berger says he is excited to continue to collaborate with like-minded individuals.
"Being able to bring what I've learned in my classes to manage a portfolio of over $100,000 is really providing a real-world learning opportunity and experience for my undergraduate degree," he says.
Both Dwyer and Wolfe caution that the Student Investment Fund is not just a "stock-picking" collective.
"It's about portfolio management strategy, which is asset mix and risk," Wolfe says. The Mount Royal Foundation is essentially the "client," which allows the overall investment philosophy to be long term.
The Mount Royal way
This isn't just any other student investment club. This is going to be done "the Mount Royal way," says Dwyer, with participants who truly reflect the student body of MRU and the general population of Calgary and Alberta.
"We're making it ethically robust and diverse, in terms of student participants as well as in the investments we select. We want it to be community-focused to the degree that we can," Dwyer says. "We're very excited with the direction that it's going in right now."
Wolfe has suggested bolstering the participation within the fund for additional disciplines, such as accounting, marketing and computer science.
"The business of portfolio management needs many types of professionals and we should try to develop student skills across the investment sector," he says.
The ideal minimum level of assets under management has been initially set at $500,000, which Dwyer hopes to achieve within three years. Large gifts to the initiative may involve additional recognition opportunities for the donating party based upon the donor's vision for the impact and longevity of their gift. The opportunity to take the name of the fund is reserved for a single major donor.
"I am delighted with the level of interest expressed by the Calgary finance community," Dwyer says.
While also providing invaluable experience to students, the initiative from the very beginning has been to grow the Student Investment Fund to a point where it can give back to the University in the form of scholarships and bursaries, research and infrastructure monies, and overall support. Competitively minded, Dwyer's ultimate goal is to become larger than the University of British Columbia's fund — currently worth $10 million. This would even allow for the creation of options such as RRSPs in which members of the public could invest.
"My counterparts at University of British Columbia, McGill, the University of Calgary and the University of Alberta have been generous with their time and advice," Dwyer explains. "Everyone wants the MRU SIF (Student Investment Fund) to succeed."
"Having the opportunity to be a part of the inaugural group of students to go through the MRU Student Investment Fund has proven to be an amazing learning opportunity," Berger says.
"MRU has an excellent culture. I've met lots of smart individuals that I'm happy to now call friends. Furthermore, I've had the opportunity to make personal connections with many of my professors who I can say truly care about my success on a deeper level."
Students interested in learning more about the Student Investment Fund should contact Associate Professor Allan Dwyer at adwyer@mtroyal.ca.
Donate to the Student Investment Fund and help grow our students' and Mount Royal's future. Search for Student Investment Program in the top field.
Oct. 1, 2020 — Michelle Bodnar
Media request contact information.
Have a story idea? Please fill out this form.