Inbound exchange helps build confidence
Words by Mizuki Oshita
Social work student from Kobe, Japan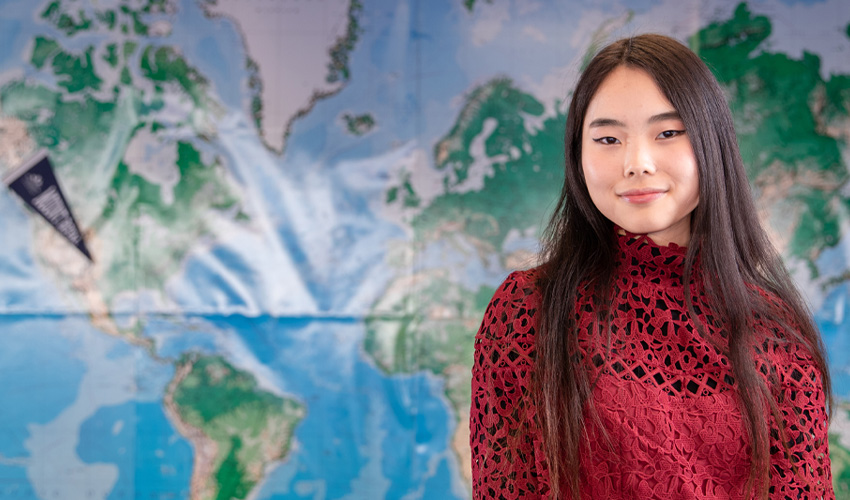 Why did you choose MRU?
To answer this, I have to bring you back to the time when I was in high school a few years ago. I was privileged to spend the whole Grade 11 academic year in Michigan as an exchange student. Although I didn't possess communicable English skills back then, my fluency drastically improved in exchange for my rigorous effort throughout the year, as well as thanks to my supportive host families and friends. This was the first milestone as to why I now belong to MRU.
I, of course, first thought of applying to a few universities in Japan, where I would have been able to study something related to English (perhaps it could have been international business, linguistics, or international relationships). But when I visited one of the universities that I was really interested in going to, I ironically felt like a fish out of water being there. I couldn't identify the reasons, but my intuition was convincing me to divert into the other option — attending a foreign university.
My first consideration when I began to plan my educational pathway abroad was which country to choose out of the many English-speaking countries. I know it was such a blurry idea! My top preferences were the United States or Canada. When I compared these two countries, one of the two make-or-break factors was tuition fees. American universities can cost an incredible amount, whereas Canadian universities cost much less. The second factor was my boyfriend, whom I met at my Japanese high school when he was on an exchange from his hometown of Calgary. I had always wanted to visit and started researching post-secondary institutions. I applied to both the University of Calgary and Mount Royal, however, a part of me was holding onto one of the most attractive features of MRU: personalized learning. After several days of self-consultation, I was convinced to opt for MRU.
What do you like about studying at MRU?
I cannot emphasize enough the importance of Mount Royal's personalized learning environment. All of my classes are small, with a maximum of 40 students. Therefore, I feel relatively less stressed about speaking up in class, though I remember that I was frightened of stating my opinions because of my self-consciousness about speaking English in my first year. My mind was filled with, "What if? What if what I say doesn't make sense? What if other students or professors think my pronunciation is bad?"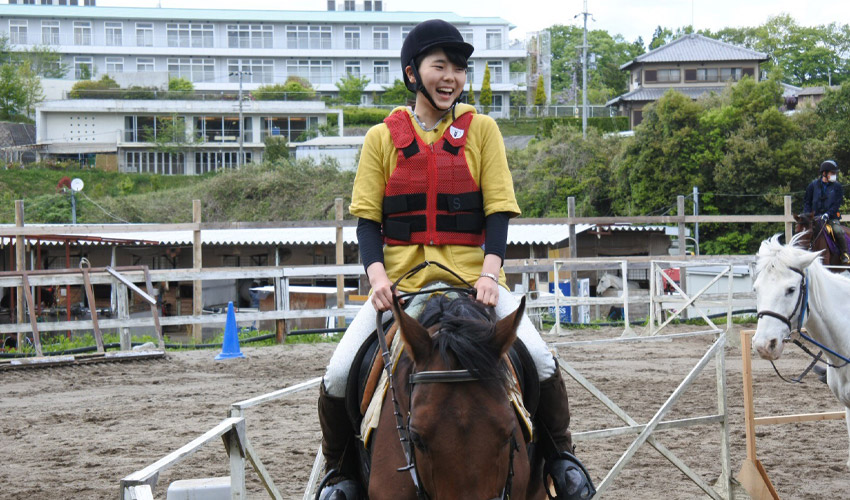 Oshita horseback riding in Kobe, Japan.
---
The list went on and on. MRU's small class settings made it possible for me to gradually get out of my comfort zone and allowed me to try things out. With countless embarrassing moments and failures, I am starting to overcome the fear and surprisingly have come to the point that I can't just sit quietly. I speak up in every class! One of my courses is very much discussion-driven and the professor spends the majority of the class talking among students. And I am loving it! Not only am I feeling safe voicing my thoughts in class, but also I am gaining a ton of confidence in who I am as a person.
What do you enjoy about living in Calgary?
Watching the 2006 Winter Olympics in Turin, I wanted to be a figure skater when I was six years old. But I never had a chance to regularly practice. In Japan, we don't have as easy access to ice rinks as in Canada, and also it can get quite expensive for leisure activities for children. These being the obstacles, I had to give up my dream. However, near where I live here in Calgary, there is a community association with an ice rink that only charges me $30 yearly. Benefitting from the system, I practiced skating a few times a week consecutively for six months last year, and subsequently, 13 years after I yearned to be a figure skater, my childhood dream is nearly coming true thanks to the winter wonderland of Canada!
Has anything surprised you about being an international student in Canada?
Everyone here, regardless of age, is informed about and so eager to discuss politics, whereas in Japan, I feel like there aren't many people interested in the topic. I have never had serious conversations about politics with my peers or my family. With the elections in 2019, I am gaining more and more interest in both Canadian and Alberta politics. I hope I can be one of the passionate ones involved in a political discussion in a few years.
What would you say to other students considering a university education at Mount Royal?
University education is a huge investment in your future self, especially as an international student. What it takes to earn excellent grades can be more demanding than what it would be in your original country. If English isn't your first language, you may find it even more challenging to adjust to the Canadian life, as well as your university life. But don't stress out too much about it! I am in the same boat with you.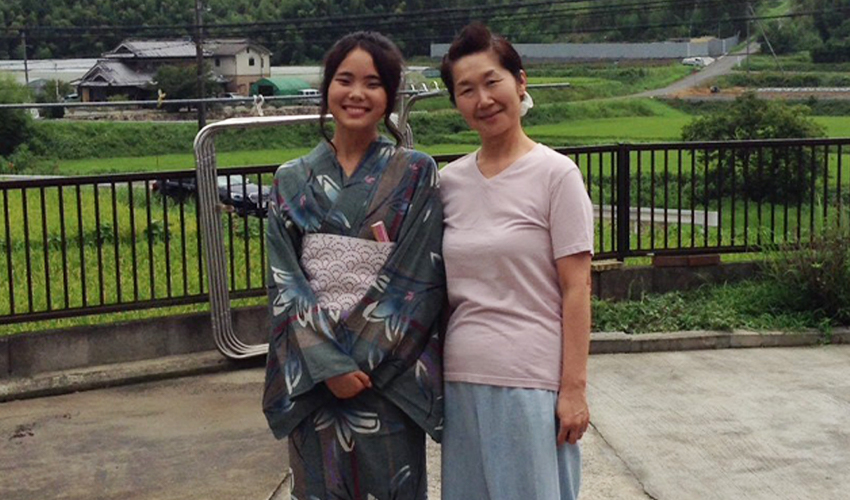 Oshita, left, and her mother in Kobe, Japan.
---
What helps me are the plentiful resources available on campus, such as Student Learning Services and the Peer Mentorship Program and also countless different non-academic programs, such as Stepping Up and Language Partners Program. Start seeking what and how you would like to get involved. MRU is here and ready to accelerate your future.
Did you know?
Mount Royal has international students from 65 different countries studying on campus this year. The Office of International Education has also added its first Regulated Canadian Immigration Consultant to the team, whose role is to support students who are new to Canada.
Nov. 12, 2019
Media request contact information.
Have a story idea? Please fill out this form