Students who receive scholarships and bursaries thank donors
Every year, hundreds of student recipients of scholarships and bursaries write thank you letters to donors. Using their own words, they can best describe the impact made from this financial assistance.
Dacacia Russell's letter described her personal journey from the Bahamas to Canada. In high school, Russell set a goal of studying accounting abroad because she wanted a global experience. She decided to look for a university with smaller class sizes to ease the transition of living and studying far away.
Russell says, "Mount Royal University met the criteria," and was also a well-rounded institution that emphasized diversity and inclusion.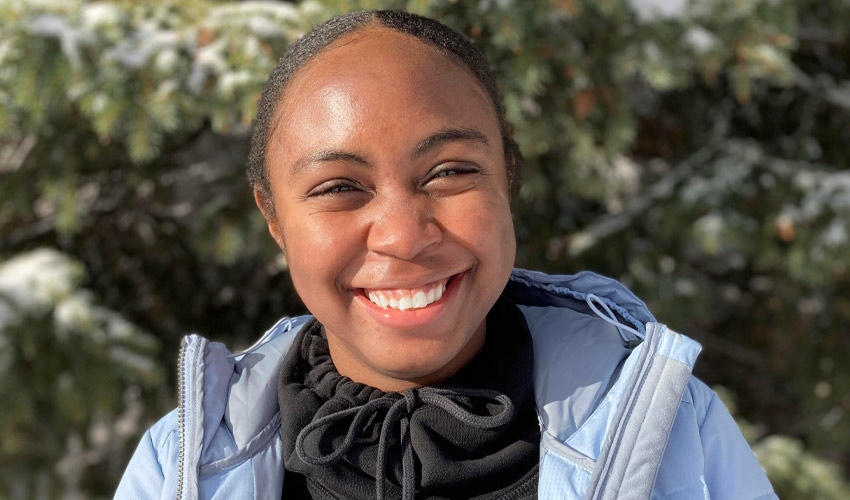 Dacacia Russell.
---
With hard work she did well academically in her first year. But when Hurricane Dorian destroyed Russell's family home on the Grand Bahama Island, the financial resources for her studies were not there. The Bissett Scholarship for Excellence in Business eased the financial burden and allowed her to continue pursuing her Bachelor of Business Administration in accounting.
Russell says, "Now that I will be able to complete my studies, my goal is to obtain the CPA (Chartered Professional Accountants) Alberta designation and become an entrepreneur. I would also like to give back and donate to students in the university like myself."
Russell's and other students' genuine words and heart-felt appreciation bring extra meaning to the act of giving. If you want to learn more about how to support MRU students you can find out more here. If you happen to be an MRU employee learn more about our 12 Days of Thanks campaign.
Dec. 20, 2019
Media request contact information.
Have a story idea? Please fill out this form.