International Education at MRU thrives despite threats from COVID-19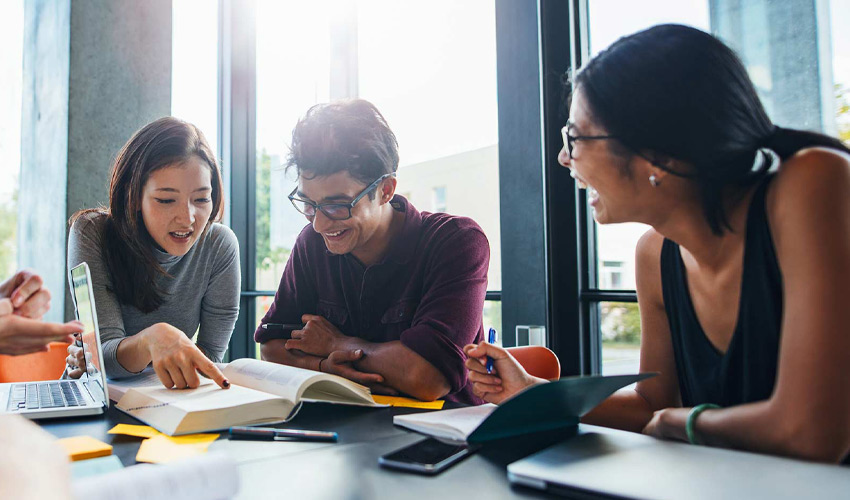 International students — both those based locally and those who are abroad — continue to be supported via a variety of methods as MRU continues to adapt to the new normal.
---
Everywhere you look, the ripple of COVID-19 is making its mark.
Midway through one of the most challenging periods in history, however, it is worth celebrating the continued growth and success of International Education at Mount Royal University.
The Winter 2020 semester saw a record number of Mount Royal students sent abroad on exchange. When the pandemic hit, 30 exchange students taking part in international studies were brought home safely. The remaining students abroad receive continual support from International Education. (One student even secured a work placement in Austria for the summer.)
All 44 exchange students who were studying at Mount Royal made it home safely. Since then, International Education has interviewed and accepted 49 students for the Winter 2021 exchange program. The interview process saw many COVID-19 related questions.
"The majority of the students are keen and very excited to get back into the world when we're able to send them. Our second deadline for the Winter 2021 semester is Oct. 1, 2020, and we receive several inquiries each week on how students can apply and move forward with an exchange," says Jessica Mossière, International Education coordinator. "The energy and motivation displayed by the students we've been working with during this time (both inbound and outbound) is truly inspiring and refreshing."
Webinars support international students
With a focus on supporting international students new to MRU, Student Learning Services, International Education, and Admissions and Recruitment joined forces to create, promote and facilitate webinars for international students starting their programs in Fall 2020. The live online workshops — Welcome to Canada, Succeeding in Online Classes and Academic Expectations — are being held throughout the summer. They support international students' transition to MRU and broader Canadian culture by providing useful information and helping them feel supported, cared for and valued.
In a survey distributed to webinar participants, 100 per cent of respondents agreed or strongly agreed that the webinars made them feel more connected to MRU. As one student wrote, "I loved the interaction, connecting with my peers and being able to ask and answer questions."
The webinars have been an important point of contact for many participants.
"We received quite a few follow-up emails after the June sessions. Students had questions about courses and visas, and we have been able to connect them with academic advisors and our immigration consultant to get those questions answered," says Silvia Rossi, a writing and learning strategist with Student Learning Services.
Students from 24 countries signed up, with some getting up in the middle of the night to take part.
"In the sign-up form, we asked students what they are most excited about when they imagine being a student at MRU. By far, the most common answer was that they are excited about meeting new people and making friends," Rossi says.
Participants for the webinars are all international students, meaning they applied for a student visa. Most participated from their home country, but some are already living in Calgary. Many expressed an interest in joining a campus community such as the Peer Learning Program or the MAPS Peer Mentorship Program. One student wrote, "Programs like mentorship and peer learning will be useful to make new connections while succeeding academically."
"Many of the participants are still nervous about online classes next semester, but the webinars have hopefully given them useful strategies and information to increase their confidence," Rossi adds.
One participant noted, "Even though the fall semester is going to be online, MRU still provides so many ways that I can use to reach out to my professors and classmates."
International Education was on track to exceed MRU's goals for internationalization with 216 students scheduled to go abroad during the 2019-20 academic year.
"This success can be attributed to a strong awareness by students both within the classroom and through strong marketing efforts by MRU. Unfortunately, due to the COVID disruption, this did not occur. This included students going on exchange, work placements and field schools," says Dianne MacDonald, International Education director.
Amidst the global pandemic, the English Language Program successfully shifted to an online format for the conclusion of the Winter and Spring semesters. Spring enrolment was very successful with strong numbers and positive feedback from both students and instructors. The fall semester will continue in this format.
In addition, the full-time English Language Program has been relaunched as the Language Education for Academic Purposes (LEAP) program for the Fall semester. With four levels, the modularized delivery model allows students to meet with expert instructors in different classes throughout the week. "This supports a smooth transition from language classes to credit studies in undergraduate programs," Mossière says.
New for Fall 2020, the MRU International Pathway Program for international students living outside of Canada provides an opportunity to complete Mount Royal's highest level of the ELP while completing missing high school course requirements. This means students can take post-secondary courses towards their intended degree or diploma at the same time.
International students — both those based locally and those who are abroad — continue to be supported via a variety of methods as MRU continues to adapt to the new normal.
Programing includes:

July 22, 2020 — Jonathan Anderson
Media request contact information.
Have a story idea? Please fill out this form.