Intersections brings the world to Mount Royal
Group exhibit is part of the Exposure Photography Festival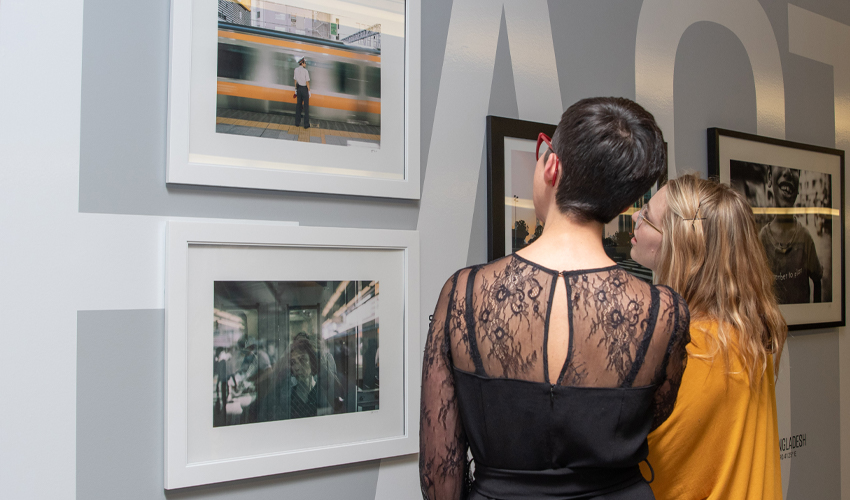 The Intersections group photo exhibit — showcasing 20 works that "continue building from the intersections in which we connect"— will be at the east end of Main Street through the end of January 2021.
---
Journey around the world — from the streets of New York to a refugee camp in Bangladesh to a coastal city outside of Tokyo — while exploring common connections in a new group photo exhibit at Mount Royal University.
Intersections is on display by the east gate on Main Street as part of Alberta's annual Exposure Photography Festival. The show is organized by Curtis Desiatnyk, who is manager, risk and insurance, at the University as well as chair of the Art Committee.
"The past two years we've tied our Exposure exhibits into the University's strategic vision with indigenization and inclusivity. This year we wanted to do internationalization, so we chose to go with street photography to highlight photos from around the world," Desiatnyk says. "The idea of Intersections is to show the connection between people across the world. It says we are the same at the core."
The exhibit is on display through the end of January 2021. It's a unique opportunity for the Mount Royal community to engage with the artwork over a long period. Desiatnyk increased the variety and scope of the exhibit — showcasing 20 images — with that in mind.
"People might see something the first time, then three months later they'll see something different in that same image," he says. "Likely, a different image will catch their eye on a different day. Over a year, they're probably going to see some new things and hopefully get something from it."
Rather than being arranged by photographer, the works play out east to west. Intersections starts in Tokyo, then moves on to Shanghai, Bangladesh and more.
"The way people approach street photography varies. Some are humourous while others have a more documentary style. By mixing all those things, it's a better presentation of what street photography is and what the world is: a mish-mash of everything."
In the past, Desiatnyk, who is also an alumnus of the Business Administration and Insurance Diploma program, has spoken to classes at Mount Royal about how photography can tie into different subject areas, such as being a research tool in criminal justice. It's an experience he's open to again. Something new this year, however, is that Desiatnyk submitted some of his works for the show. (See his profile below.)
He's not big on prescribing what people should get from the exhibit, stressing that it's not about what the photographer or the curator is trying to convey.
"It's about your experience. I want people to go into it with an open mind. Whatever you get from it is what you get from it. My hope is that someone sees it and it makes them think," he says. "Maybe an accounting student goes by and sees it and it takes them out of their spreadsheets. Maybe it educates them differently and opens their mind to something different."
Curtis Desiatnyk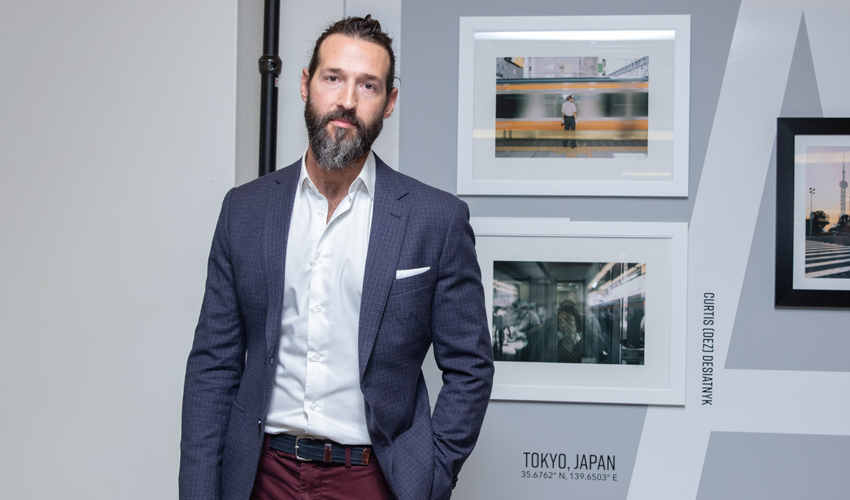 Curtis Desiatnyk with two of his works on display in the Intersections exhibit.
---
About seven years ago, Curtis Desiatnyk started getting serious about photography. When he heads out to shoot, he's open to the possibilities he'll encounter rather than having a set agenda.
"It's opened up my eyes to the world in a way that would never have been possible otherwise," he says. "It's something that I need from a mental health and personal development standpoint. It's made me a better person."
Desiatnyk's five pieces in Intersections (two from Tokyo, two from Paris and one from Calgary) showcase each location with a perspective that's not always on display.
"It's the underlying theme of human connection," he says and he hopes his work fosters a feeling of global connection. "Pragmatically speaking, any connection or spurred conversation is a win."
Jeremy Fokkens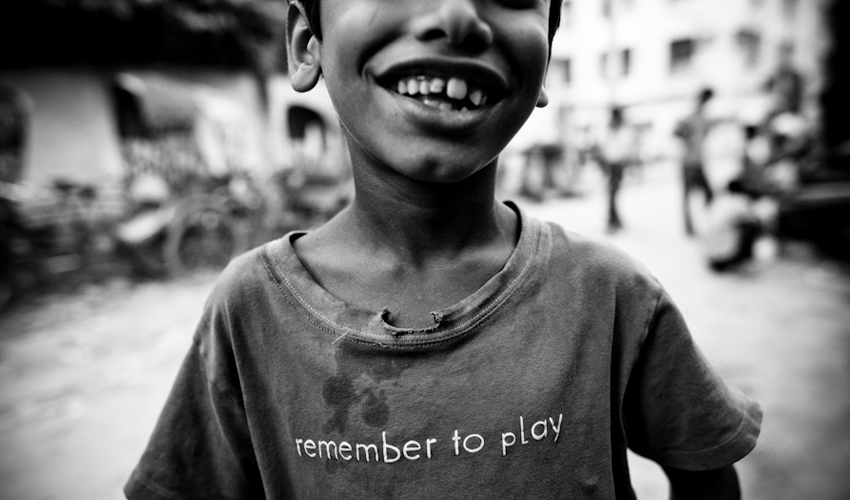 Jeremy Fokkens took this photograph after a day of touring a refugee camp in Bangladesh. The boy acted as Fokkens' impromptu tour guide of the camp.
---
Photography feeds Jeremy Fokkens' natural curiosity. Rather than gravitating towards a specific subject or genre, he's drawn to everyone and everything around him.
Fokkens recently launched Back to the Land, a project that sees him travel to small towns and remote areas in all of Canada's provinces and territories, telling people's stories in portraits and short essays.
The work he is exhibiting at Mount Royal comes from further afield, however. Fokkens took "Remember to Play" in a refugee camp in Bangladesh in 2011. The Calgary-based portrait and advertising photographer had taken a year off and moved overseas to feed his never-ending curiosity.
"It was an 'ah-ha' moment where I never noticed the message on the boy's shirt until I sat down at the end of the day and was at his level," Fokkens says. "We spent the day together and the boy took it upon himself to act as my tour guide, guiding me through the many backstreets and corridors of the camp."
The message on that shirt — remember to play — is "a reminder to not take life too seriously, a check on your perspective," he says.
Asim Overstands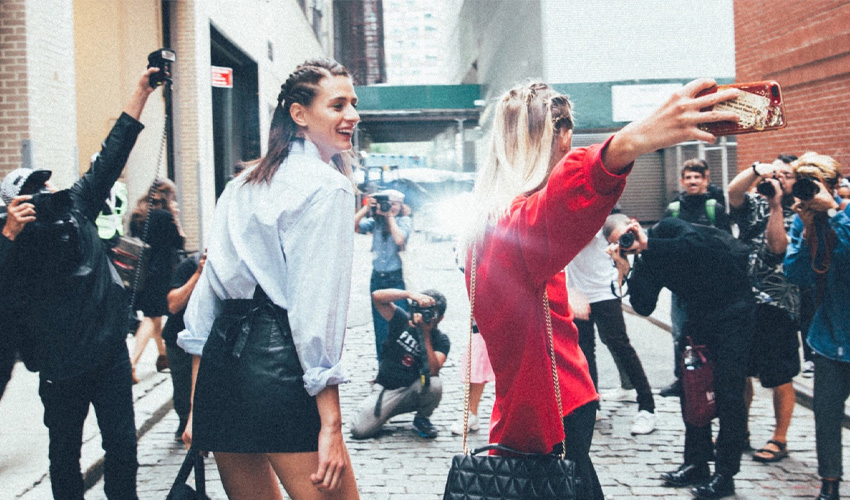 Calgary's Asim Overstands says his work has the "sole purpose of framing a second in time."
---
Asim Overstands caught the photography bug in 2010 when he was issued a company iPhone. The Calgarian downloaded Instagram and began his visual journey.
"I think photography is different everywhere and it's spontaneous," Overstands says. "You can also plan vacations around shooting street photography and it just opens up and prioritizes all the cities I love."
Since 2010, he's graduated to SLR cameras and video. Overstands' projects include commercials, videos, print and digital media platforms. He's always looking to improve his work and fill knowledge gaps with an eye to creating memorable, honest images.
For the exhibit, Overstands selected works portraying three of his favourite cities: "Shanghai: CrossWalk," "Havana: Sole Proprietor" and "New York: Big City Flash."
"They were captured in my style, which means authentically and with the sole purpose of framing a second in time," he says. "What I want this exhibit to showcase is that the world is beautiful and the honesty in which all these amazing photographers try to portray it."
Zach Polis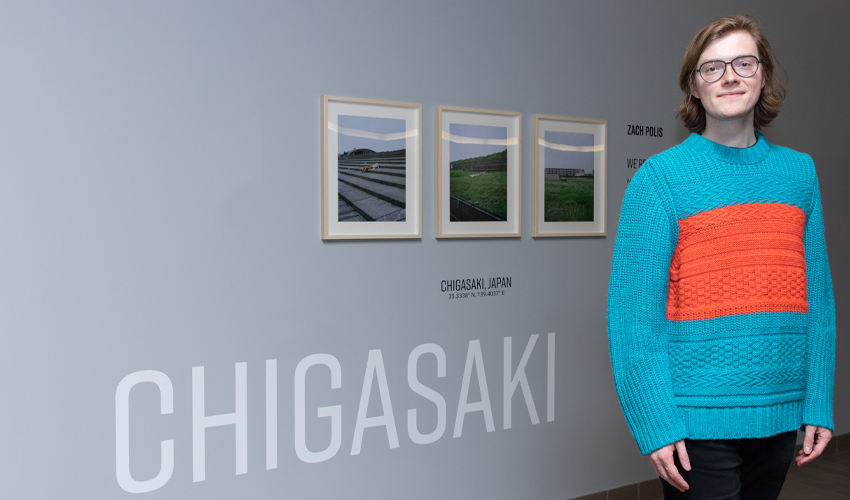 Zach Polis attended the opening of Intersections at Mount Royal on Thursday, Feb. 6, 2020.
---
Zach Polis picked up the building blocks of visual storytelling as a child. He created stop-motion films using his LEGO Steven Spielberg Moviemaker Set. That early experience set the stage for a career as a filmmaker and photographer.
Polis, the City of St. Albert's Poet Laureate and the 2018 recipient of an RBC Emerging Artist Award, is still overcome with a world of possibility when he picks up a camera. "I love how it's always the same fundamental challenge: you start from nothing, but find something."
His contribution to Intersections is the photo series, "We're Softer Now, Surer Now," which documents sunbathers in Chigasaki, Japan. It was inspired by his friend Keigo, who pointed out all the things he loves about his hometown. While the coastal city is a short train ride from Tokyo, the culture and lifestyle is "profoundly different."
Polis was struck by "how embedded these sunbathers are to their surroundings. Because of their leisurely pace, they somehow feel immovable and inseparable from the architecture around them."
The photographer hopes that sense of stillness and ease echoes with viewers and perhaps gives them some perspective as well.
"Leisure is such a rare thing nowadays, isn't it? Being busy is often an unconscious status symbol, and it's hard to disconnect from our phones," he says. "It's really strange — and empowering — to see people unhurried, pursuing a different pace to the day, just soaking up the sun . . . on a cloudy day, no less. We bring the softness we want to our own lives."
Cary Schatz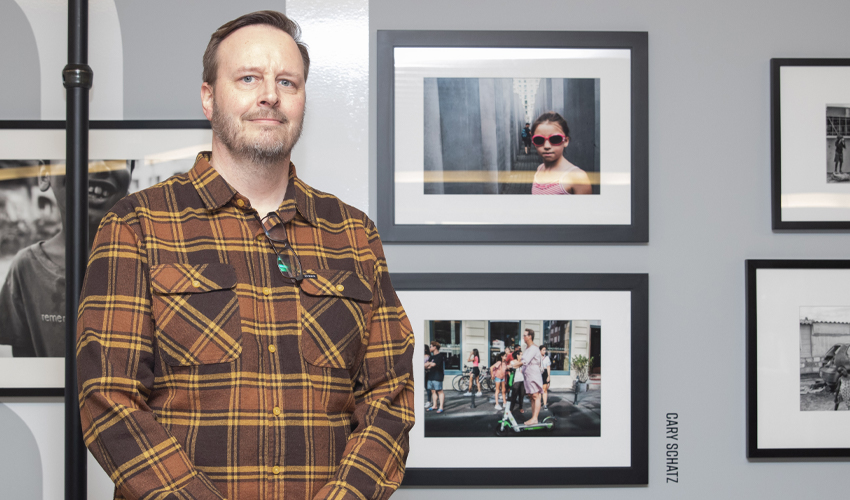 Photographer Cary Shatz focuses on how his subjects are connected to their surroundings.
---
Cary Schatz takes his love for photography on the road in an annual trip dedicated to street photography.
Schatz, an alumni of Mount Royal's former university transfer criminology program, started taking photos in 2015. He's particularly invested in street photography, snapping candid, real moments as they happen.
"It opens your eyes to the world around you. This exhibit is taken from three different cities that I have captured through the last couple of years," Schatz says of the images taken in Los Angeles, Berlin and Barcelona. "I chose to do them in colour as I feel it fully represents the place and feeling of each."
His work focuses on the universal characteristics shared by people the world over. His subjects are connected to something around them, even if they're not aware of it, Schatz says. In his work, viewers can connect with both the subjects and the photographer.
"I want people to share my love of observation and see the uniqueness in each subject."
Anne Tapler White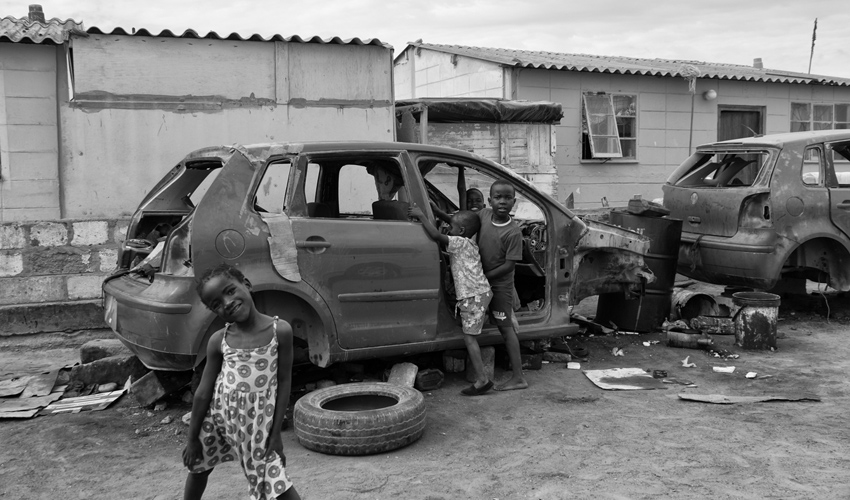 "Afternoon Games" is part of Anne Tapler White's Red Earth: Africa 2019 project that saw the photographer document what she encountered on the west coast of the continent.
---
Being a keen observer of everyday life comes naturally to Anne Tapler White, who grew up in a "vibrant, chaotic neighbourhood" in upstate New York.
Multidisciplinary artist Tapler White has two photos in Intersections: "Afternoon Games" and "Remember T Shop." Both were taken in Namibia. The images are part of her Red Earth: Africa 2019 project. She travelled 12,000 kilometres from Accra, Ghana to Cape Town, South Africa over the course of three months, covering the entire west coast of the continent. She says she's at her best when she's photographing in busy markets and streets, making snap decisions on her art.
"My main objective was to record the everyday life of the African people and draw a parallel with our own, showing that we are all bound by common threads," she says. "My work is about how two continents intersect. When viewing my photos, I want people to see similarities between us, as well as the difficulties facing people in third-world countries."
Interested in developing your photography skills? Mount Royal's Faculty of Continuing Education has a variety of courses for every skill level.
Feb. 7, 2020 — Ruth Myles
Media request contact information.
Have a story idea? Please fill out this form.