Meet the SAMRU 2020 executive council
Student-run group upping response efforts now and into the future

The Students' Association of Mount Royal University's (SAMRU) 2020 election resulted in three new representatives named to be the voice of the student body.
Spirit River Striped Wolf, Carly Bullough and Camille Rhose Tabacla are each taking on new representation roles, while Luc Carels is heading into his second term as vice-president external.
Due to student needs escalating because of the COVID-19 pandemic, the newly-formed executive council quickly assembled to respond. Many MRU students depend on SAMRU for food, hygiene products and financial security programs, and the need for such support has spiked due to these uncertain times. The executive team is working to maintain these supports and are developing an advocacy plan to further help students. Students are encouraged to frequently check samru.ca/COVID19 for details.
Spirit River Striped Wolf
President
Bachelor of Arts ― Policy Studies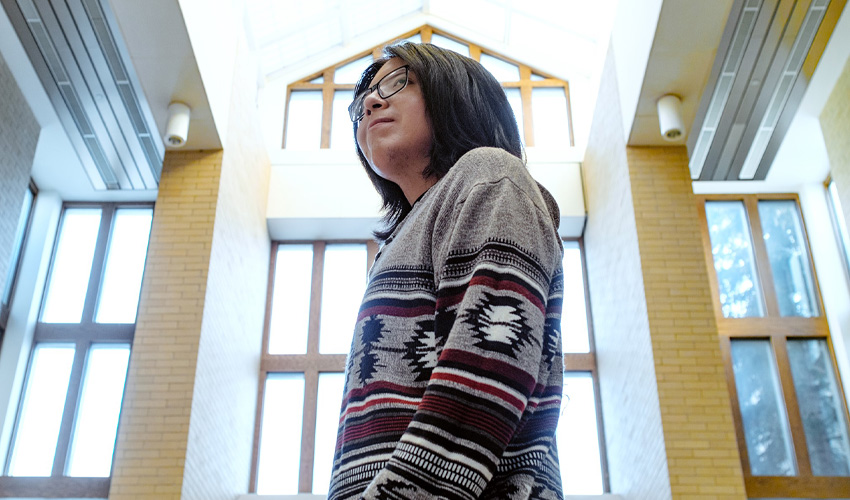 Spirit River Striped Wolf is keen to challenge the Government of Alberta on behalf of students regarding tuition increases. And he has the necessary experience going face-to-face with leaders.
In 2018, Striped Wolf was one of nine Indigenous students from across Canada to be handpicked for the federal government's Indigenize the Senate event. He testified in front of the nation's most powerful lawmakers as a community representative and brought forth his research and thoughts around how policy can support ethnic minorities in helping economies thrive. "I have taken on Trudeau, the Senate and local leaders with proven results," Striped Wolf says.
As president, Striped Wolf will also focus his efforts on promoting the importance of strong self-relationships and bring awareness to the power of empathy. This requires destigmatizing the act of asking for help and showing how we are not alone.
"There's nothing more empowering than hearing 'me too' when we're in struggle."
Striped Wolf plans to collect and share stories of vulnerability that are common to the student experience, as well as stories of where resilience can be found.
Striped Wolf says he hears the voices of his Indigenous peers loud and clear and will advocate for specific calls to justice, such as ensuring curriculum includes learning about historical violence on Indigenous people, as well as awareness training for professors on this topic.
"I want to create space for Indigenous students to heal from historical trauma in order to regain power and resilience," Striped Wolf says.
Luc Carels
Vice-President External
Bachelor of Arts ― Policy Studies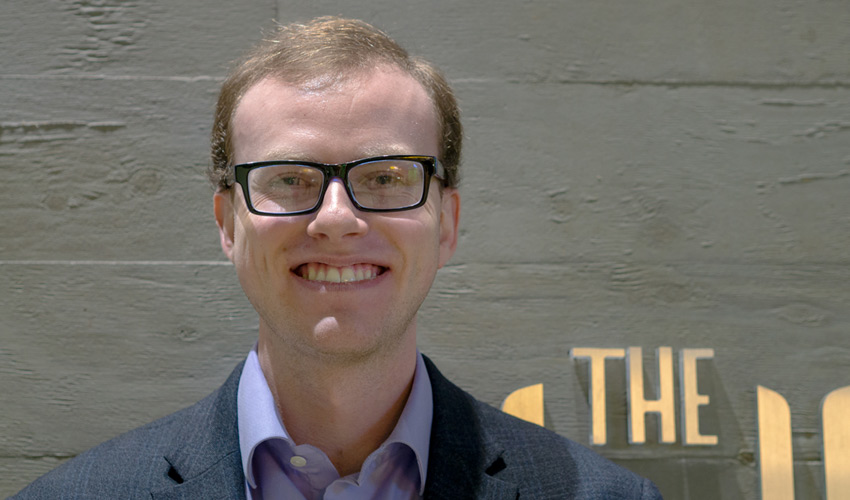 The veteran of the SAMRU executive, Luc Carels was re-elected to continue his work championing equitable tuition, more student funding and increased employability. Carels' strategy to see his platform through is to continue fostering relationships with political representatives and university stakeholders.
"I will also work to raise awareness among students of the political issues that affect them and how voting can impact an election's outcome," Carels says.
On the topic of tuition, Carels says that he is opposed to costs increasing beyond the rate of inflation. But his opposition does not mean that he is unwilling to be part of the conversation.
"Any change in tuition should be done in a matter that is fair to all students," he says.
Carels foresees many long days of intense work to ensure that tuition remains affordable and a MRU education places students in the best possible position to succeed after graduation.
Camille Rhose Tabacla
Vice-President Student Affairs
Bachelor of Arts ― Policy Studies with a minor in Women and Gender Studies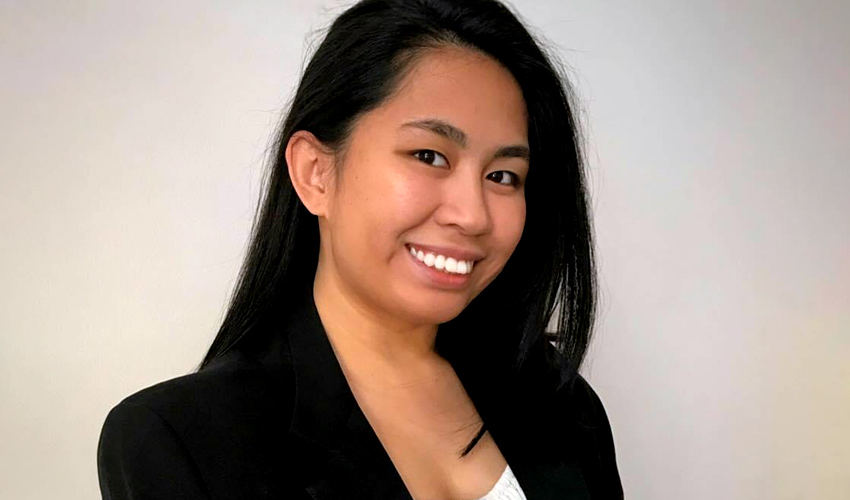 Passionate about student engagement, Camille Tabacla says she will endeavour to improve support for issues such as mental health, domestic violence and sexual assault.
Tabacla is an engaged Calgarian who spends time volunteering and contributing to Thought Catalog and FEMME magazine. Her work outside of MRU has given her perspective on the challenges many people face.
"Witnessing the concerns of individuals in my community has allowed me to focus more closely on issues impacting MRU students," Tabacla says.
Tabacla's goals include collaborating with Wellness Services to look for opportunities to increase services. She says she will advocate for additional workshops and more forms of therapy and assistance.
"Staff and faculty should be fully aware of the services available on campus and work to normalize life's challenges," Tabacla says.
Tabacla would also like to see more students take an interest in SAMRU. "I would like students to better understand what SAMRU does and have a stronger voice in decisions."
She plans to use Main Street more often to highlight SAMRU as well as launch a digital strategy to gather online feedback from the student body about their perceptions of the students' association.
Carly Bullough
Vice-President Academic
Bachelor of Arts ― Policy Studies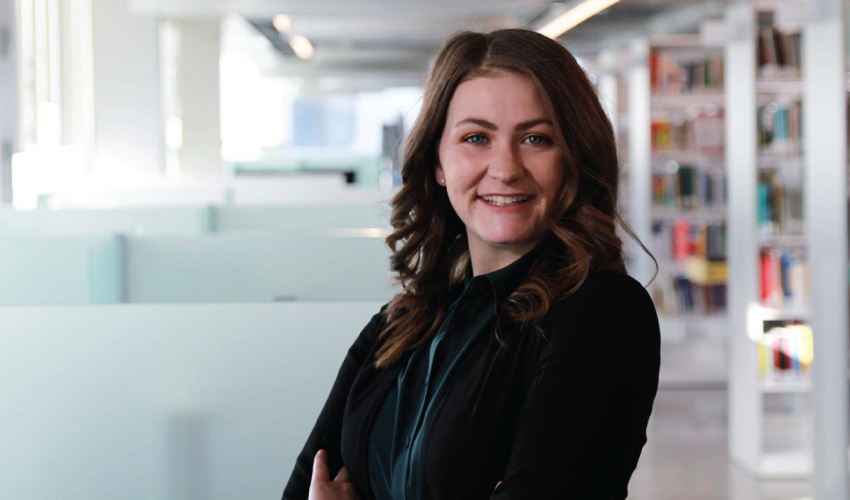 Carly Bullough will focus her efforts on campus resources that students need to achieve success. First, she will advocate for improved training and awareness about academic accommodations.
"I will fight to end the unjust denial of academic accommodations," Bullough says. Bullough will also push the University to protect a student's right to open and accessible grading criteria. She will try to ensure predictability of grading by working towards changes to the Correction of Grades policy, which currently allows for grade reductions after an appeal is processed. "If a grade is appealed the grade should remain the same or be increased," Bullough says.
In addition, she will partner with faculty to use open educational resources to make the cost of a post-secondary education more predictable. Bullough says "students deserve to know how much they will be paying for a program, from orientation to convocation."
Read why the Students' Association of Mount Royal University was formed.
May 11, 2020 — Rob Petrollini
Media request contact information.
Have a story idea? Please fill out this form.