MRU nursing and midwifery students being fast-tracked into the workforce
Many others involved in volunteer work with the community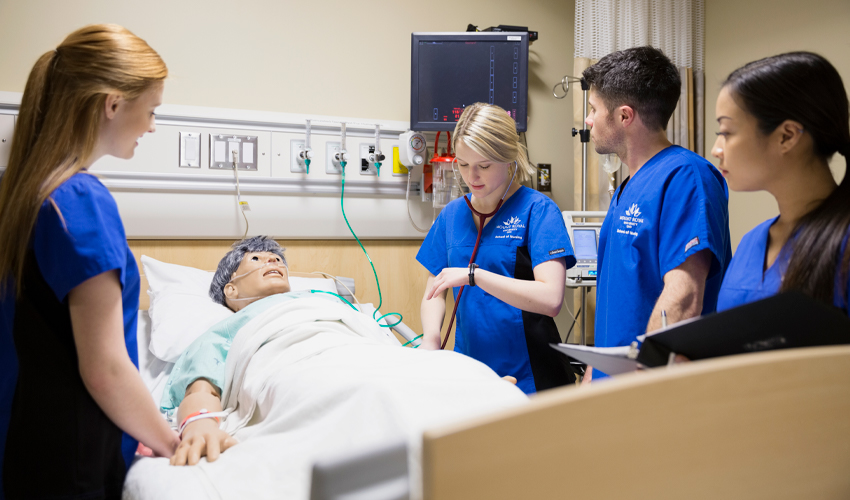 Students are preparing to join the ranks of health care professionals caring for COVID-19 victims.
---
As the COVID-19 crisis continues to evolve, Mount Royal University's School of Nursing and Midwifery students are in a position to lend a hand.
As a result of social-distancing measures, undergraduate clinical placements were suspended but the focus remains on continuing to progress nursing and midwifery students towards graduation.
"For all of our programs, we have moved from the need to achieve a specified number of hours in the final clinical practicum to evaluating students based on entry-to-practice competencies," says School of Nursing and Midwifery director, Elizabeth Van Den Kerkhof. Those who are ready have now been placed at the forefront of the battle against the virus through various means.
"Patient safety, student safety and readiness for practice are guiding our decisions."
Mount Royal's nursing and midwifery program has worked closely with regulatory bodies to do this, including the College of Midwives of Alberta and College and the Association of Registered Nurses of Alberta (CARNA), as well as schools and faculties of nursing across the province to facilitate a consistent approach.
In the Bachelor of Nursing program, MRU prioritized access to clinical settings for those students in their final clinical practicum.
Many ready to join health-care forces
Nursing students are looking for ways to help during the COVID-19 crisis.
---
Based on feedback from clinical preceptors and instructors, the majority of fourth-year students had already achieved readiness for practice. Those who were ready are now finished.
Students who need more time to meet registered nurse entry-to-practice competencies have been allowed to continue and those who will need more time beyond the normal course hours will repeat the course in the future. Clinical placements include mental health, pediatric, medical, postpartum/labour and delivery, seniors' homes and community settings.
"We are working with CARNA to fast-track into the workforce those students who are ready to begin practice," Van Den Kerkhof says.
As students at all Alberta post-secondary institutions continue their programs at a distance, MRU students are eager to help during this crisis.
"Right now, we are completing the rest of the rotations' clinical hours in an online-interactive format with our groups and instructors," says Shani Markus, president of the MRU Student Nursing Society.
"As a group we are very eager to become involved and help in our community. Many of us are already employees of the health-care field and want to do what we can to help."
Nursing students, along with students in health care related programs at other post-secondaries, have also been involved with volunteer programs.
These include:
Health-care Students for Health-Care workers, a group created by students at the University of Calgary's Cumming School of Medicine that pairs health-care workers who may need child care, pet care or other help, with student volunteers who are able to assist them. The MRU Student Nursing Society successfully worked to approve joining this initiative through the students' association.

A Facebook group called COVID-19 MRU Community Volunteers created by Bachelor of Nursing students publicizes volunteer placements around the city.

The above MRU Bachelor of Nursing student-led initiative inspired a coordinated effort to reach out to Alberta Health Services and the City of Calgary to offer help. More than 100 nursing students from across the MRU nursing program, along with faculty, have already responded to this call to volunteer. Several are already delivering food and helping at community agencies.

Markus and her peers have created another Facebook group called YYC COVID-19 Mental Health Promotion that is meant to act as a positive resource during these uncertain times. "I have added other Bachelor of Nursing students as admins, helping me to keep up the group," she says. "Several community members have joined."

Siksika Community Health Nurse, and MRU alumna, Chris Sterling has created a web series talking about COVID-19.
Additional nursing students progressed to course completion
Bridge to Canadian Nursing (BCN) program students (nurses trained in other countries hoping to practice in Canada) were also in their final weeks of practicum before entering practice and continued to access labs in a controlled environment to uphold the COVID-19 principles. Clinical sites allowed these students to complete their practicums.
Meanwhile, MRU's Advanced Studies in Critical Care Nursing (ACCN) program, which is geared towards nurses already practicing in the health-care system, has two streams: emergency and critical care. Students who have met course competencies progressed to completion. Those who have not met competencies and are no longer allowed in the clinical site will finish at a later date.
Midwifery students may also be deployed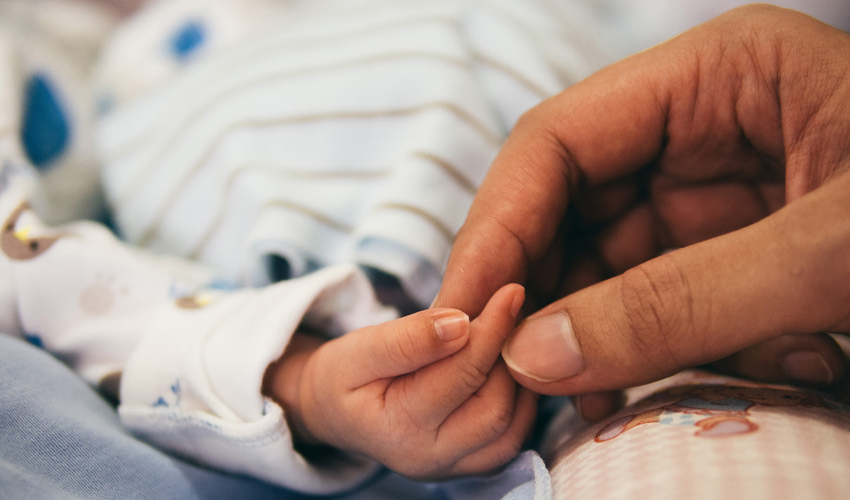 Midwives are seeing a spike in at home births.
---
In the Bachelor of Midwifery program, MRU has taken a similar approach to evaluating based on entry level competencies, and once students in the final year met these competencies they were permitted to finish early, Van Den Kerkhof says.
Due to an increase in demand for home births as hospitals free up space for COVID-19 care, these students may be made available in some capacity to meet the demand for additional birth workers.
Markus said the Student Nursing Society is looking for ideas for initiatives and ways to collaborate with the community and welcomes ideas sent to mru.sns@gmail.com.
April 2, 2020 — Peter Glenn
Media request contact information.
Have a story idea? Please fill out this form.