MRU students: Find support as the workload gets heavier
Achieve academic and personal success with these campus resources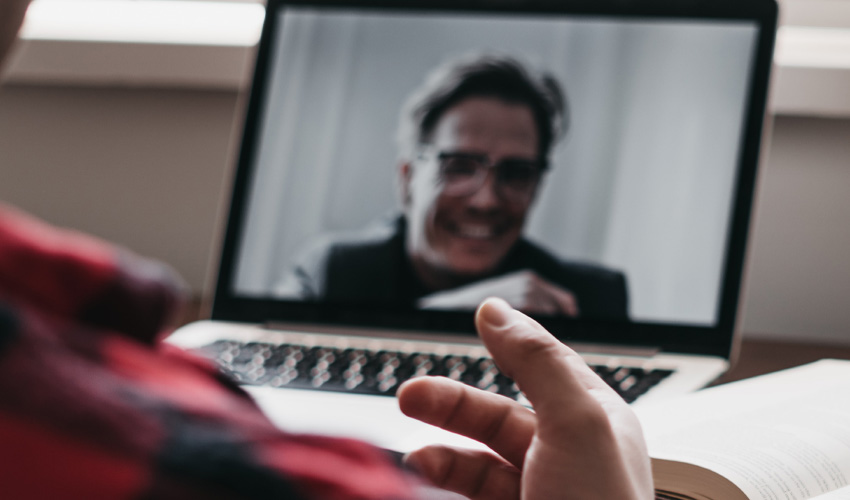 Students should explore options for support and take advantage of campus services.
---
University is different this year due to COVID-19. Coronavirus restrictions may mean you can't be on campus, but what won't be different is a caring campus community with support systems in place to help you navigate personal and academic challenges.
Here is a comprehensive list of resources available to help manage stress and achieve academic goals.
Tools to navigate online learning
Mount Royal University's faculty and staff have prepared a number of tools to assist individuals in getting the most out of their learning experience. The University has a dedicated website to help students navigate their learning environment by providing continuous support and resources. Mount Royal's Learning Strategist team has also suggested 4 tips for learning online.
Critical dates
Missing an important deadline, such as for paying fees or adjusting registration, can result in serious consequences. Stay organized and on top of Mount Royal's critical dates by following the critical dates calendar. The calendar also lists University closures, final exam information and semester changes.
One-stop support for all aspects of life
Students struggling with academic or non-academic concerns can connect with Early Support. The team is equipped to guide students through university life and prevent small issues from turning into big problems. All appointments will be conducted via Google Meet for the Fall 2020 semester.
Academic Advising
The team at Academic Advising Services is ready to help students reach their educational goals. Advisors answer questions about all things related to courses and programs, as well as how to address academic warnings, how to add, drop or withdraw from classes, and how to manage deadlines. Academic advisors are available to schedule phone or online advising appointments.
Check your department advising site for more information about booking your appointment, or email your advisor directly for information about the best way to schedule an appointment.
Student Learning Services
Book an online appointment, attend an online workshop or find information on the Peer Learning program. Creating integral learning experiences is what the team at Student Learning Services does.
Learning strategists are available to meet with students online to help take charge of a variety of tasks, such as managing time, planning a presentation, math strategies, academic reading, exam preparation, organizing ideas, editing techniques and more.
The Harry G. Schaefer Mentorship Program matches students with a professional in an industry or post-graduate program to discuss career paths and gain new perspectives. It is available to all students, who are often introduced to various facets of industry that they never knew existed. This broadens their horizons and results in transformational mentorship experiences.
The Harry G. Schaefer Mentorship Program will be running remotely. Learn more.
Scholarships and bursaries
Reading Week is a good time to apply for MRU scholarships and bursaries and Alberta Scholarships with one application. Deadline is March 1.
Connect with a subject librarian
The Library has a team of experts called subject librarians who can provide instruction and guidance for a specific assignment or project. Students can also access subject librarians to work through questions around a particular project or topic, reinforce instruction and learn research skills. Schedule a virtual appointment or send an email with your research-related questions today.
Accessibility Services
Accessibility Services assists in creating an accessible learning environment that encourages full participation in academic courses for students experiencing disability-related barriers. The team is working virtually and advisors will contact students by phone at scheduled times.
Students must be registered with Accessibility Services to access academic accommodations.
Register with Accessibility Services online.
Withdraw from a course
In most circumstances, withdrawing from a class is better than receiving an "F." Students are encouraged to connect with their professor or an academic advisor to discuss the consequences of withdrawing versus receiving a failing grade.
Students can withdraw from classes online. This must be done on or before the last day to withdraw.
The last day to withdraw from courses for the fall semester is Friday, Nov. 20. Withdrawing will not impact GPAs.
Career Services
Career Services offers students the opportunity to achieve their career and employment goals.
Connect with members of the career development team online or by phone to discuss internship and practicum opportunities; discuss what program or major to choose to land your dream job, find out if graduate school is an option and explore career options related to your chosen program of study.
Attend an online workshop geard to finding work during the pandemic. The series begins on Tuesday, Oct. 6.
Indigenous Mount Royal
The Iniskim Centre offers programs and services to increase the engagement and success of Indigenous students while also raising awareness of Indigenous Peoples and cultures.
In addition to student success programming, the Iniskim Centre offers cultural teachings through the Medicine Trail (Naato'ohsokoy) program, oversees the Indigenous housing program and assists with other specialized supports such as the BMO Indigenous Peer Mentorship Program. In-person meetings are currently not available, but online appointments can be set up by emailing iniskimcentre@mtroyal.ca.
Live well at MRU
Wellness Services offers a variety of health services to the MRU community. Students have access to mental health services, medical practitioners and the MRU Injury and Prevention Clinic.
MRU is focused on well-being and has implemented a holistic approach to student wellness. This team is respectful of privacy and counselling sessions and records are confidential.
Student counselling supports students when they struggle with personal concerns and helps students who face barriers with their educational and career goals. The team offers online individual counselling, webinars and workshops.
Check out the opportunities available at Wellness Services. You can also follow Wellness on Twitter and Instagram.
Oct. 5, 2020 — Rob Petrollini
Media request contact information.
Have a story idea? Please fill out this form.