Professional experience benefits marketing grads
Marketing program keeps up with fast-changing industry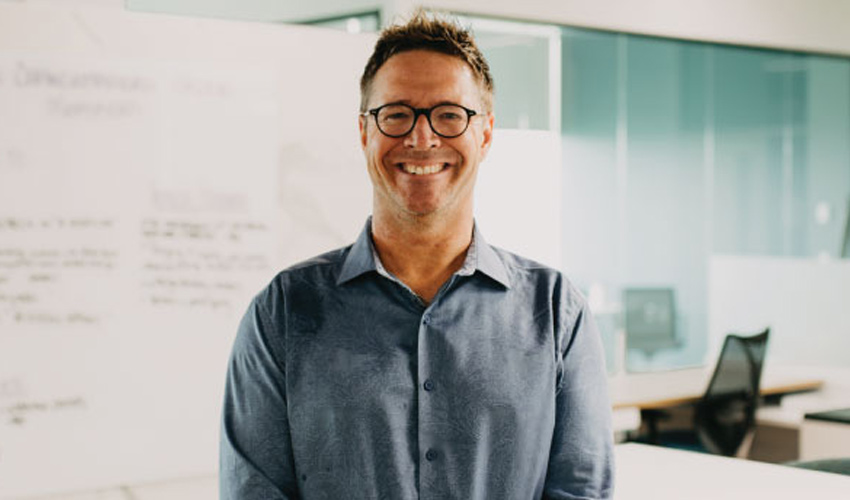 David Finch, PhD, is a professor in the Department of Entrepreneurship, Marketing and Social Innovation at Bissett School of Business.
---

Thousands of students graduate from marketing programs across Canada each year, but it's the students who know how to handle the pressures of real marketing who excel after graduation says Professor David Finch, PhD, from the Bachelor of Business Administration — Marketing program at Mount Royal University.
"We are different because our goal is not to graduate marketing students; our goal is to graduate marketing professionals," says Finch.
Finch explains that the only way to deliver this is through work experience, immersing students in professional settings and allowing them to understand the diversity of the sector's demands while still in school. "We have spent years working with industry to refine our curriculum, both inside and outside of the classroom, to not be good, but to ensure our graduates are positioned to succeed the day the graduate," says Finch.
The small class sizes at Mount Royal allow faculty to replicate a professional context, which is done through senior marketing courses that work with diverse partners ranging from Lululemon to the Calgary Stampede, ATB Financial and the Calgary Flames. Each class is divided into competing agencies with six to 10 students per agency. The agencies then work with a client for the month to solve a specific challenge. At the end, each agency then pitches the client, who selects a winning agency.
"We are different because our goal is not to graduate marketing students; our goal is to graduate marketing professionals"

David Finch, PhD
"Students are running their own marketing company for the semester and only get to meet their competitors when they're pitching the client. The competitive dynamic transforms a good student into a great student, and I make it clear that only great students get to pitch to our client. Fortunately, the rigour in our program ensures we graduate great students," says Finch.
Mount Royal marketing students have also been engaged in a variety of community projects outside the classroom. "One year we collaborated with the Flames to have six members of our student marketing society working for the team to gather data on fan satisfaction," says Finch.
Mount Royal's marketing program is designed to keep up with shifting market dynamics. Because the discipline is moving so quickly, the program focuses on foundational skills, such as the science behind persuasion, so regardless of how technology or social factors evolve, the theory remains applicable.
"The future of business will not be measured by how good you are today. It will be measured by how effectively you can adapt for the challenges you will face tomorrow. So from the first marketing class to the last, our students learn how to succeed in the face of change. Their success is our success," says Finch.
Nov. 25, 2020