The dark side of file sharing
Sharing work online could lead to unintended consequences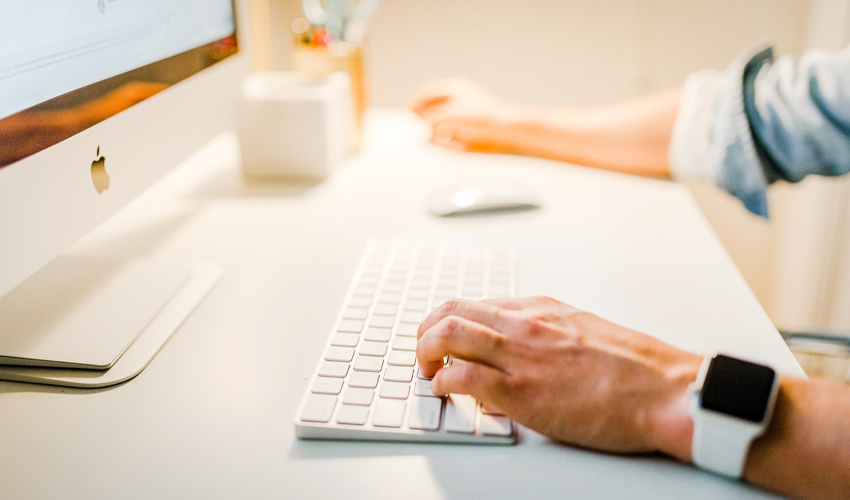 Some file-sharing websites promise endless content and an easy ride all the way to graduation.
But in reality, they only offer students a bumpy journey that can result in academic disciplinary actions for not presenting authentic material.
As part of the recent Academic Integrity Day, a panel discussion advised the Mount Royal community on the common and uncommon misconceptions related to student file-sharing sites.
Consisting of a Mount Royal University student, staff member and faculty members, the panel provided a forum to share personal experiences and warn of the dangers of dabbling in the trendy world of file sharing.
Not sure what file-sharing sites are? Think late-'90s Napster, but for university course work. For example, Course Hero allows students to share course-related documents. While it might seem fine to post notes taken in class, putting up any document can be problematic. And once you've posted something, there can be unintended consequences.
Silvia Rossi, writing and learning strategist with Student Learning Services, took part in the panel and warned of the the pitfalls of file sharing.
"Once a student uploads a completed assignment, they lose control over how it gets used. It could be downloaded by another student and handed in as that student's own work," Rossi says. "If the plagiarism is discovered, both students can be accused of academic misconduct."
Consequences can extend further into the future as well. "Employers often do an online search to learn more about a prospective employee. If an employer comes across a candidate's completed assignments posted to file-sharing sites, this could compromise the applicant's likelihood of being hired."
For Elizabeth Garcia, a first-year social work student, the common theme among students is that they are looking for reassurance that their work is being done correctly. She believes the intent is to try to meet deadlines while also providing some help to future students. While the idea starts out as mainly altruistic, Garcia also knows problems can result.
What you see is not what you get
Many file-sharing websites say they have documents students need and want, but what students don't know is that once you upload your work the claims provided by the website can prove to be false. What is available often has little to do with the specific subject matter.
"Some of these sites sell students non-original work that often isn't even useful," Garcia says. She speaks from personal experience. While doing research for a paper, she came across a website that claimed to have information relevant to her topic. It asked that she upload work of her own first.
"After I uploaded my paper, I found out that the article they sent me was completely unrelated to my topic. I couldn't take back my paper, either."
"Once a student uploads a completed assignment, they lose control over how it gets used. It could be downloaded by another student and handed in as that student's own work."

Silvia Rossi, writing and learning strategist with Student Learning Services
Having lost her original work through this risky process, Garcia encourages fellow students to take advantage of the programs offered by Mount Royal's Student Learning Services instead. Resources include one-on-one appointments, workshops, the Peer Learning Program and the MAPS Peer Mentorship Program.
"These services are invaluable and can help you get the results you seek without taking unnecessary risks. You can access quality and timely help, which will help you succeed," Garcia says.
Copyright advisor Alana Zanbilowicz is another on-campus expert combatting file-sharing websites. Zanbilowicz offers student workshops at the start of each semester, and also schedules drop-in hours Tuesdays from 9 to 10 a.m. and Thursdays from 2 to 3 p.m. She is also available for one-on-one consultations. Faculty regularly bring students by to discuss intellectual property issues to the copyright centre, located in the Riddell Library and Learning Centre.
"Many of these sites share or sell student works, such as essays, to other students through affiliated websites known as essay mills. If another student handed in your assignment as their own, you could be accused of academic misconduct," Zanbilowicz says. "Students have grown up in a world where they are encouraged to share information. But doing so as students or professionals could have serious academic, legal, personal and professional ramifications."
The problems with file sharing in a nutshell
Academic misconduct concerns: Once a student uploads notes, an assignment, or other work, they have no control over how it's used. It could be used as a model, or a student might download the assignment, put their name on it and hand it in as their own work.
Privacy concerns: Some students upload works with their name and ID number on them. Future employers will be able to find these documents, and it doesn't look good to be associated with an unethical organization. Nothing ever truly disappears off the Internet. This information could also be used to steal identities.
Copyright concerns: Students use other people's work in assignments under user rights, which no longer apply if students post such works on the open Internet, especially on commercial sites. Students may be putting themselves, their instructor and MRU at risk of being accused of copyright infringement. Also, works provided to students by their instructors are for their personal educational use, and must not be shared with anyone else. This may constitute academic misconduct.
In addition, someone could take your work and submit it for paid publication, profitting off your work.
When it comes to online sharing sites, or downloading any "study aids" online, many websites are just in it to make money, and their promises are hollow (and sometimes criminal). They will happily take anyone's works and sell them right back to other students. The same goes for many online grammar, spelling, or plagiarism checkers, Zanbilowicz cautions. In short, it's just not worth it.
Find out everything Student Learning Services and the Riddell Library and Learning Centre offer to help you succeed in your studies the right way.
Nov. 18, 2019 ― Jonathan Anderson
Media request contact information.
Have a story idea? Please fill out this form.