Journalism students write COVID-related obituaries for national publication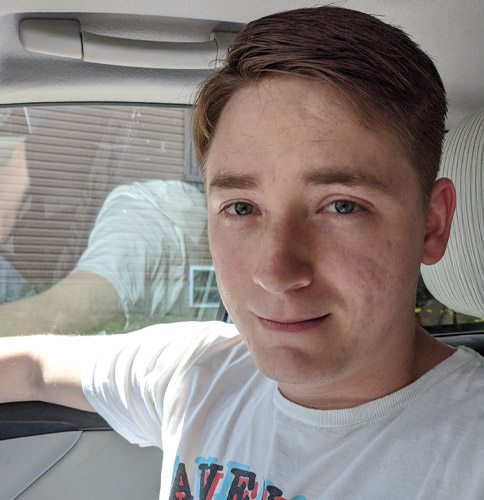 Journalism student Tristan Oram spent the summer honouring the lives of those lost to COVID-19.
---
Writing obituaries is not how Tristan Oram imagined he'd spend his summer work term as a journalism student. "I was a little hesitant at first," he admits. "When I was told I'd work on obituaries all summer it sounded a little depressing and I wasn't sure I'd enjoy it."
Oram is one of three Mount Royal students — along with Angela Lackey and Christian Kindrachuk — assigned to Maclean's magazine's They Were Loved project, which publishes obituaries of Canadians who died of COVID-19. Mount Royal is one of nine journalism schools in Canada participating.
The fourth-year student says he was surprised to find the experience "oddly rewarding.
"It's rewarding to get to talk to people about their loved ones. Even though we're talking about something that's incredibly sad, a lot of people I've spoken to are excited and happy to talk about the lives their friend or family member lived."
Assistant journalism professor Archie McLean is leading Mount Royal's involvement in the national project, spearheaded by Carleton University's journalism school. McLean says it has been a deep learning experience for the students.
"One of the things we talked about early on in the project is that people believe obituaries are about death — and who wants to talk about death? It's dark and uncomfortable. But actually obituaries are about life, about the way that people lived and the way people remember them."
Oram says the experience affirms for him the idea that "everyone has a story to tell." Each obituary is about 250 words, and Oram says it's not easy to capture the essence of a person in so few words.
"Definitely the biggest challenge I've had is trying to write something that can give people an idea of who this person was in such a short piece."
McLean agrees. "It's a big challenge and a big responsibility. Nobody's life can truly be condensed into 250 words, it goes without saying. But you can capture a little snippet of someone.
"It's such a tough assignment," he adds. "In many cases [the students] have just got a name — that's all they have to work with. Some of the people are older and don't necessarily have a huge digital footprint. So just to find them is the first challenge. The second challenge is to interview people who've suffered grief and loss, which is not easy. And then finally to write these tightly edited stories. Given all those challenges, I think the students have done an incredible job."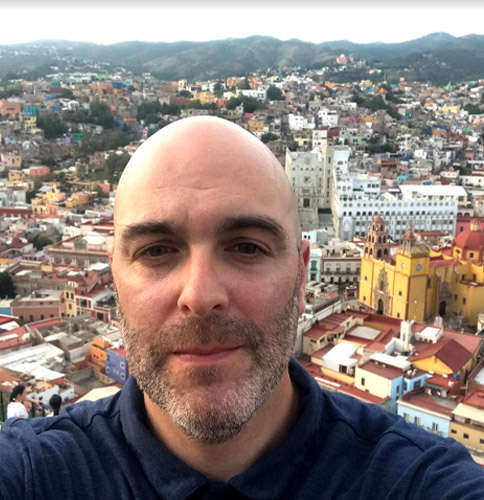 Students in Assistant Professor Archie McLean's fall digital journalism class will each write at least one obituary for They Were Loved this semester."
---
Katherine Laidlaw is the project coordinator and journalist-in-residence at Carleton University, and says that the work the MRU students have done is exceptional.
"The obituaries that Mount Royal's students turned in were vivid, elegant and exactly in the spirit of what we were hoping for this project," she says. "I teared up more than once reading their pieces, and I'm sure the families of these Canadians will be equally moved reading the tributes these reporters have written."
More than 9,000 Canadians have died of COVID-19. All of the obituaries will be published online and a selection will be included in a monthly print issue.
Oram has three obituaries completed and three more in progress. The people assigned to him lived in different parts of Canada, including Alberta, Ontario and two elderly women from the same long-term care centre in B.C.
He says he was writing those at the same time news came out about conditions at some long-term care facilities in Quebec, which made writing their obituaries more touching.
"Each person and each story — they're all unique. They all stand out in their own way. But the one that affected me the most was writing about a person who was around the same age as my grandfather," he says. "It was difficult because the pandemic is still going on. It's hard sometimes not to think about your own family members."
McLean says the experience showed what the students were capable of. "They've taken it seriously from the start, they've understood what the project is about, they've been professional in all their dealings with people."
Adds Laidlaw, "Beyond encapsulating the essences of these people, the students have really illustrated the bonds between loved ones that anchor families across the country, and the same bonds that will pull us through this pandemic."
The seventeen students in McLean's digital journalism course this fall will also participate in the obituary project, and each will be assigned at least one life to write about.
Oram says despite his misgivings about the project at the beginning, he now has no regrets about it at all. "I would do it again if the opportunity came up," he says.
Find out more about They Were Loved. Explore opportunities in the journalism program in the Faculty of Business and Communication Studies.
Sept. 11, 2020 — Melissa Rolfe
Media request contact information.
Have a story idea? Please fill out this form.