World marks International Day of Peace Sept. 21
Calgary Peace Prize highlights global initiatives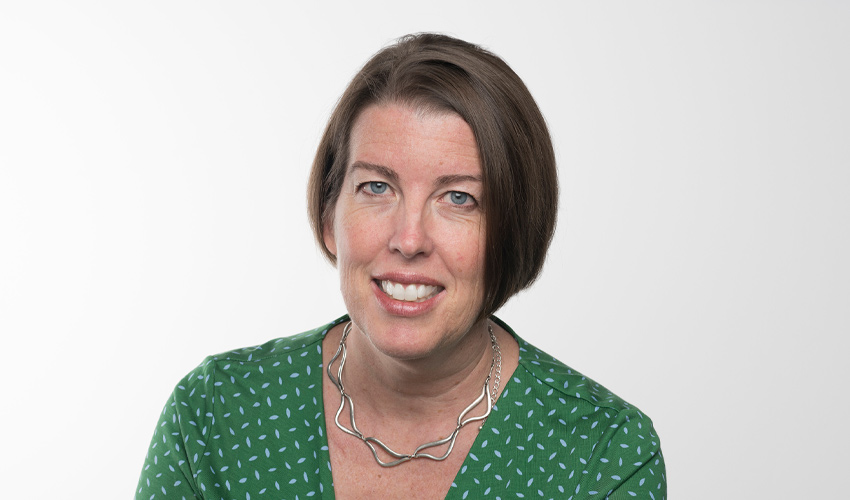 Stephanie Nolen is a veteran foreign correspondent who has reported from more than 80 countries around the world.
---
Although the COVID-19 pandemic prevented her from coming here to accept the award in person, Stephanie Nolen remains grateful for being named the recipient of the Calgary Peace Prize for 2020. Awarded by the Peace Studies Initiative at Mount Royal University, the Calgary Peace Prize recognizes outstanding individuals from the global community who work towards making the world a more just, safe and less violent place.
As the world marks the International Day of Peace on Sept. 21, the recipients of the prize remain important examples of working towards that elusive goal. The UN General Assembly has declared this as a day devoted to strengthening the ideals of peace through observing 24 hours of non-violence and cease-fire.
Nolen is a veteran foreign correspondent who has reported from more than 80 countries around the world. In place of a public presentation that was to be held at Arts Commons on April 8, Nolen shared these words.
"I am honoured to be the recipient of the 2020 Calgary Peace Prize. I have reported on many wars and public security crises globally; in addition to the straight news, I have worked to probe causes and identify possible solutions. But I have also tried to focus on stories of economic inequality, social exclusion and the denial of human rights. The violence in these stories is profound and brutal, but often much harder to see. And so I appreciate the committee's framing of peace as more than just the absence of overt conflict. I'm grateful to the people who have trusted me with their stories, and those who have helped me to tell them, and I'm grateful to Mount Royal University for this recognition."
A seven-time winner of the National Newspaper Award and a six-time winner of the Amnesty International Media Award for her coverage, Nolen served as bureau chief for the Globe and Mail in South Asia, Africa and Latin America. The author of 28 Stories of AIDS in Africa, which won the PEN Courage Prize, and Promised the Moon: The Untold Story of the First Women in the Space Race, Nolen holds a Bachelor of Journalism (Honours) from the University of King's College in Halifax and a Master of Science in development economics from the London School of Economics in England. She has received honorary doctorates in civil laws from King's University (2009) and Guelph University (2010).
"Stephanie Nolen's reporting has shone a light on some of the most important peace and justice issues of our time," said acting Peace Prize co-ordinator and MRU policy studies professor Kari Roberts, PhD. "Her leadership through journalism has informed and engaged Canadians, giving them the information they need to promote change. Her work covering wars in Iraq and Afghanistan, the AIDS epidemic, gender inequality and other humanitarian crises in Africa, Asia and South America has given voice to victims and explained these events to Canadians.
"She is a worthy recipient of the Calgary Peace Prize and we are honoured to award it to her."
The difficulties and opportunities of telling the stories of conflict
Nolen has reported on wars and public security crises around the world — in Iraq and Afghanistan, when she was one of literally thousands of reporters from media organizations from around the world, but also in places such as Somalia, Northern Uganda and El Salvador when she was reporting alone.
"In Sri Lanka, I saw civilians deliberately targeted in fighting and used as hostages by government forces," she recalls. "In South Sudan, I spoke with thousands of people on the edge of starvation because of their displacement by war; in Sierra Leone, I watched children conscripted in fighting try to figure out how to go home and be kids again; in Mexico, I joined the families of the Disappeared as they searched in mass graves for their children."
In telling those stories, Nolen says she tried to focus on the cost to actual people stemming from conflicts that were often presented as purely geopolitical issues.
"But in recent years I was drawn to trying to write about the routine, accepted violence of social exclusion — particularly of the caste system in India, and of profound socio-economic inequality in Brazil. These are more difficult to report on as entrenched (and widely-accepted) systems, but the impact they have on the lives of people living in them are no less profound."
Nolen stresses that in the case of armed conflicts there is often an organized effort to keep reporters out, to carry out atrocities away from the scrutiny of local or international media. With systemic violence, the challenge lies in deciphering how the systems at work, what's propping them up, and whose interests they actually serve.
"In every one of these situations I covered, it was the poorest people — and always, women and girls — who experienced the most intense violence and the most profound social exclusion."
The initiative behind the Calgary Peace Prize
Previous recipients of the Calgary Peace Prize include former Kiribati president Anote Tong; Justice Rosalie Silberman Abella, the Honourable Douglas Roche, the Truth and Reconciliation Commissioners of Canada, Retired Lt.-Gen. Romeo Dallaire, Dr. Samantha Nutt and Emmanuel Jal.
"The goal of the Calgary Peace Prize is to recognize and honour individuals from Canada or around the world who have done extraordinary work, whether it was through grassroots efforts or institutional efforts or a combination of those two, towards building a more peaceful and just society in Canada and across the world," said Mark Ayyash, PhD, Mount Royal sociology professor and director of the Initiative.
"We view it as a chance to honour those individuals and as a chance to highlight and talk about issues that are still pertinent for us today."
Mount Royal's minor in peace and conflict studies asks questions about inter/intra state warfare, gender dynamics and gender justice in conflict zones, colonial violence, Indigenous resistance/resurgence, and grassroots initiatives for peace and justice.
Sept. 21, 2020 — Peter Glenn
Media request contact information.
Have a story idea? Please fill out this form.