Distinguished Faculty Awards Past Recipients
Each year, members of the Mount Royal community — faculty peers, managers, students and alumni — nominate professors for Distinguished Faculty Awards. This following is a list of all the recipients Mount Royal has had for the past few years.
Award recipients by year: 
2021 Award Recipients
Full-Time Credit — Award Recipients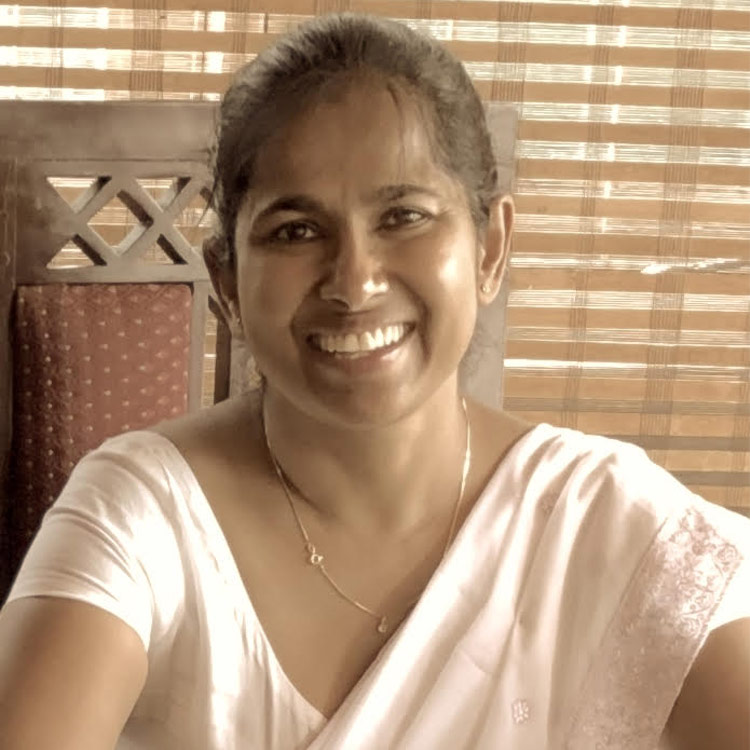 Samanti Kulatilake, PhD, is an associate professor of biological anthropology in the Department of Sociology and Anthropology at Mount Royal University. For over 20 years, Kulatilake has researched the evolutionary history of South Asians and has established herself as an international scholar in biological anthropology. Her publications in English and Sinhala have made a global impact.
Recipient of the Faculty of Arts Outstanding Teacher Award in 2017, Kulatilake is an engaged and passionate teacher who has had a profound impact on the anthropology program at MRU.
"Kulatilake is deeply passionate about biological anthropology and ignites the same sense of passion in her students," observes an anthropology major.
"I am honoured to stand for nomination for the Distinguished Faculty Award and especially delighted to receive support from my colleagues and students who make up the rich fabric of my teaching, service and scholarly work," Kulatilake says.
Kulatilake received an Internationalization Incentive Fund Grant and a Campus Alberta Grant for International Learning to launch her inaugural field school to Sri Lanka in 2016. She has forged respectful and reciprocal partnerships between Mount Royal University and Sri Lankan Universities, and the Sri Lanka field school has been showcased as a successful example of internationalization.
"The Sri Lanka field school will without a doubt be the highlight of my entire degree," a participant from the 2018 field school commented.
Kulatilake's teaching is informed by her innovative research in bioarchaeology and ancient DNA studies, conducted through national and international collaborations. She is dedicated to the decolonization of biological anthropology by offering perspectives and content historically excluded from academia.
In her research and teaching, she employs students as research assistants and peer mentors, providing invaluable undergraduate experiences.
"She represents the very idea of what post-secondary education should be," one of Kulatilake's student research assistants says.
---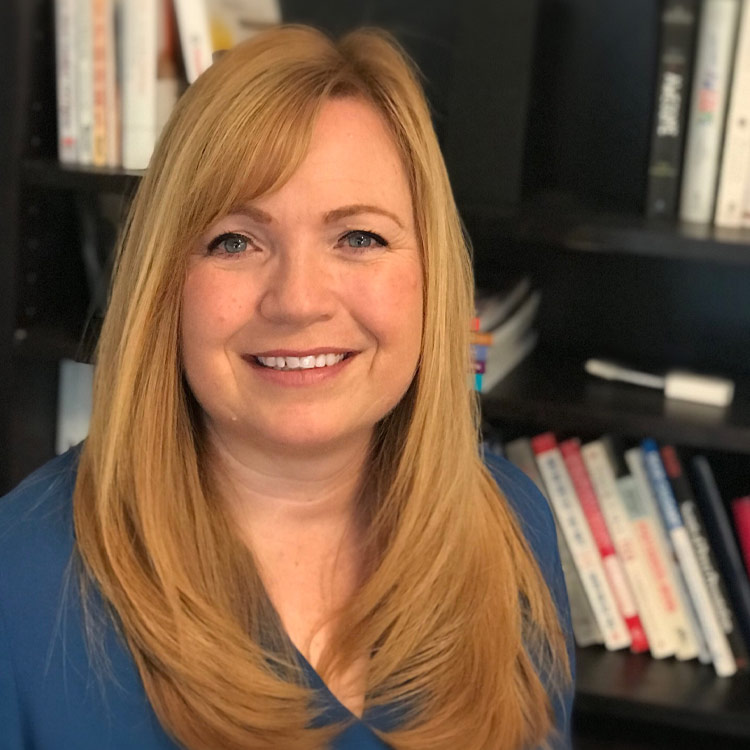 Dr. Lynne Lafave, PhD, is an associate professor in the Department of Health and Physical Education at Mount Royal University. In her teaching practice, Lafave strives to implement effective undergraduate education by encouraging contact between students and faculty, facilitating cooperation among students, encouraging active learning, giving prompt feedback, communicating high expectations, emphasizing time on task and respecting diverse ways of learning. Lafave perpetually seeks research opportunities and is frequently working on multiple projects.
Lafave's area of research is health promotion and child health, specifically in nutrition and physical activity during the early years. Over the last 12 years, she has built a program of research that has reached provincial, national and international scholars through community-based participatory research.
"I am honoured to have been nominated for the Distinguished Faculty Award by my colleagues and students. It is an important reminder that our efforts at work impact our academic and research community as a whole." Lafave says. "My successes are a result of collaborations, relationships, and community efforts."
Past students describe Lafave as "highly motivated, eager to share her knowledge and always attempting to apply a variety of teaching methods."
Lafave's research coordinator, Alexis Webster, says that Lafave's guidance helped her discover her interest in measurement, evaluation and research methodology, which she is now studying as a graduate student.
"She created opportunities so that I could refine my skills and investigate areas of interest."
Lafave has developed the evidenced-based Creating Healthy Eating and active Environments Scale (CHEERS) for child care that provides evaluation and a feedback report to promote healthy child care environments. Her community research also includes working with vulnerable families to support food literacy in preschoolers through building connections from garden to plate.
---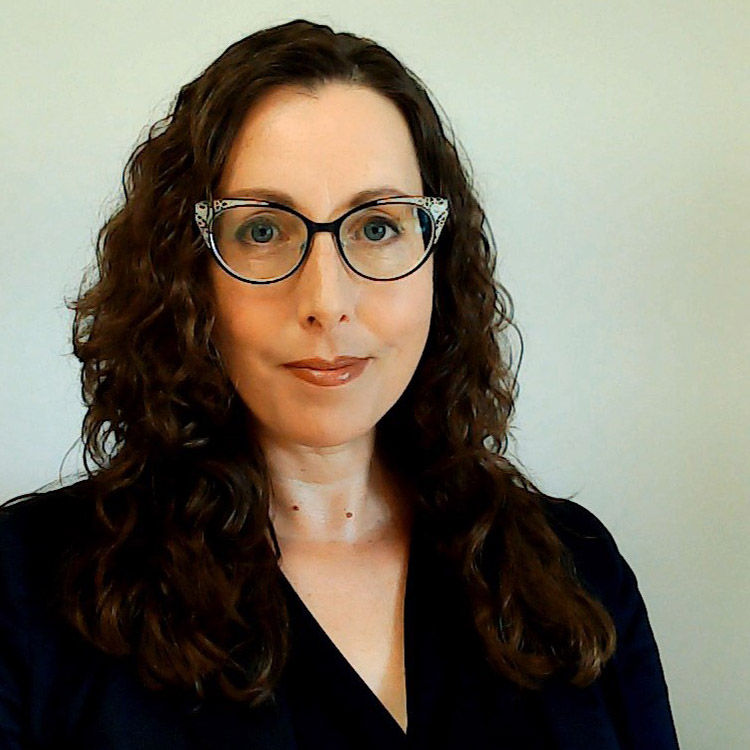 Dr. Carmen Nielson, PhD, is an associate professor of history in the Department of Humanities. Nielson has published a monograph and a co-edited collection in two of the best scholarly presses in Canada, as well as three articles in Tier Ⅰ and Tier Ⅱ journals. The reviews of her monograph, "Private Women and the Public Good: Charity and State Formation in Hamilton, Ontario 1846-93" (UBC Press 2014), demonstrate that it has made a significant contribution to the histories of social welfare, childhood and gender in the nineteenth century.
One of her articles won the prestigious Hilda Neatby Prize and is one of the top 25 most-read publications in the Canadian Historical Review, with over 1,000 downloads. The article contributes to scholarship on the histories of settler-colonialism, namely the constitution of Anglo-Canadian political consent in support of the violent repression of Indigenous peoples in the old Northwest. Her scholarship not only contributes directly to her own teaching, but is also taught in undergraduate and graduate courses at universities across Canada and abroad.
Nielson has taught all levels in the Department of Humanities, and has supervised honours students, several of whom have gone on to graduate programs. She characterizes her teaching journey as a process of "unlearning," and strives to be the kind of professor she would have liked to have had as an undergraduate.
Nielson explains that one of her principal teaching objectives is to empower students to understand the dynamics and nuances of oppression and marginalization.
"The skills my students acquire in my classes also equip them to cope with their own experiences of injustice and inequality," Nielson says.
Nielson's students share that she's a dedicated professor, whose teaching inspires them to continue their scholarly discussions beyond the classroom.
---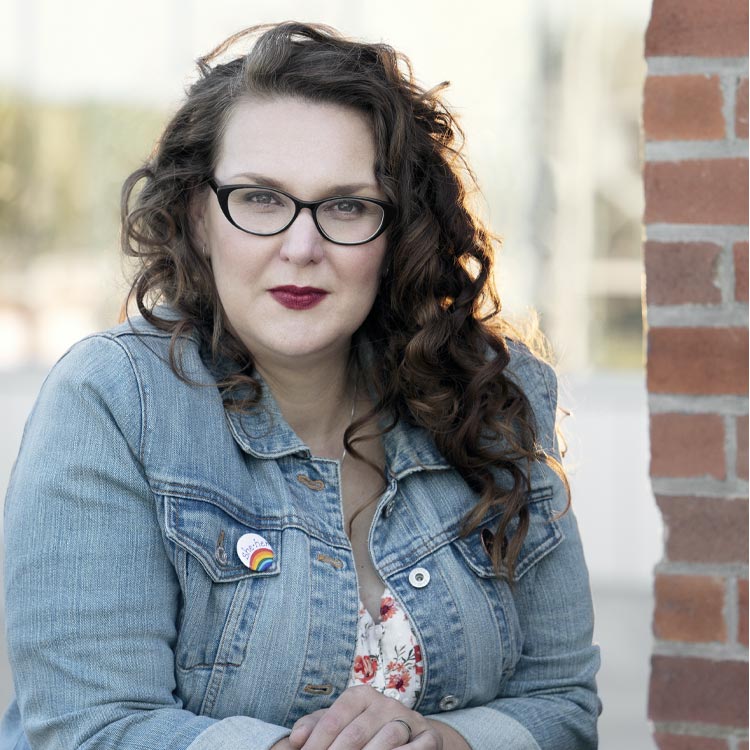 Dr. Kimberly A. Williams, PhD, is an associate professor and program coordinator of Women's and Gender Studies (WGST) in the Department of Humanities at Mount Royal University. She is also a faculty affiliate with the Centre for Community Disaster Research, an award-winning author, teacher, community activist and engaging public speaker.
At Mount Royal, Williams teaches courses on men and masculinities; intersectional feminism, critical race, and queer/trans theories; the processes and politics of colonization and decolonization; transnational feminist movements; and global gender issues.
Williams' 15-year academic career has been characterized by excellence in scholarly teaching, leadership in service and significant accomplishments in scholarship, which exist in dynamic relationships with each other and drive robust advocacy of justice, equity and inclusion.
"My work with students is connected to and informed by the service I do across campus and in the broader community, and both are connected to the questions I seek to answer in my research," she says.
Alyssa Hartwell, a past student and current colleague of Williams, praises her for acting as a mentor and credits Williams for the development of her academic career.
"The skill set she provides and her pedagogy are superbly beneficial in a multitude of ways. Her intersectional approach to learning outcomes aids students in rising to their full potential both during the semester and for years to come," Hartwell says.
Williams' latest book, STAMPEDE: Misogyny, White Supremacy, and Settler Colonialism, is the first intersectional feminist interrogation of the settler colonial roots of Canada's oldest and largest western heritage festival. Additionally, her popular historical walking tour, Booze, Broads & Brothels, explores the people, politics and places of Calgary's early sex trade industry. Learn more about Williams and her teaching and research at kawilliamsphd.com.
Contract Credit — Award Recipients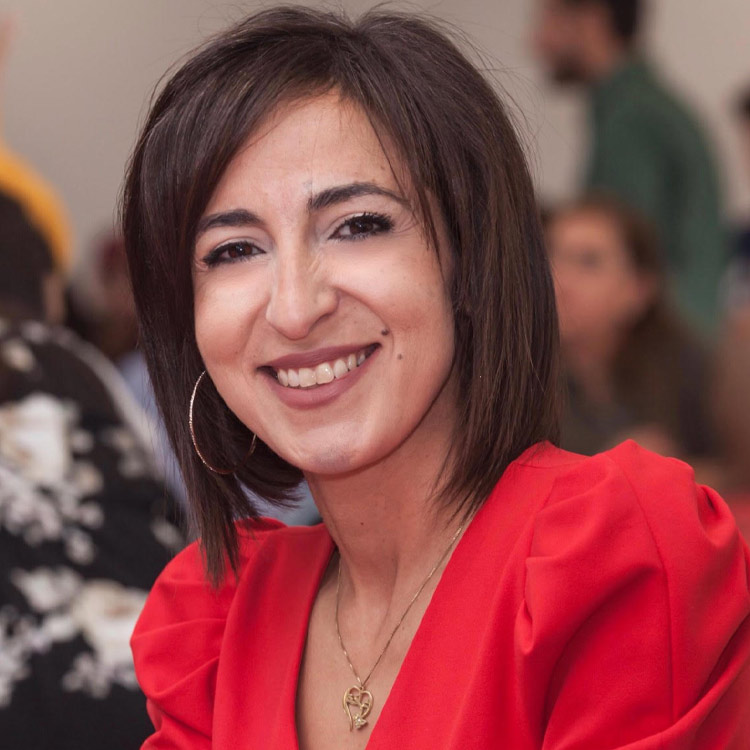 Dr. Ghada Alatrash, PhD, currently teaches in the Departments of Humanities, Women's and Gender Studies (WGST) and in the Department of General Education (GNED) at Mount Royal. She is described by a past student as "an irreplaceable asset to the University."
Alatrash's teaching philosophy is driven by a commitment to support critical reflexive student learning in ways that build students' knowledge, critical analysis and practice skills.
"As an educator, I aim to foster a co-constructive, pluralistic and inclusive learning experience," she says.
As an Arab female academic, Alatrash hopes her knowledge and lived experiences as a Syrian-Canadian woman and social activist will continue to inform her role as an educator and scholar. She aims to foster a critically reflective learning environment, both in class and online, that values interdisciplinarity, community-engaged scholarship and the integration of local and global knowledge systems.
"My ultimate goal is to continue to find ways for our education to be a fertile ground for human rights advocacy and for social reform and freedom," she says.
Alatrash's peers say she approaches each course with enthusiasm, and that her passion and knowledge in the classroom do not go unnoticed by her students, many of whom say they finished Alatrash's classes as a better person than they were at the start.
Alatrash is the author of Stripped to the Bone: Portraits of Syrian Women, a collection of stories that speaks to the complex lived realities of Syrian women both in a war-torn homeland and within the Syrian Diaspora, and was invited to speak on her short stories at a TEDx conference.
2020 Award Recipients
Full-Time Credit — Award Recipients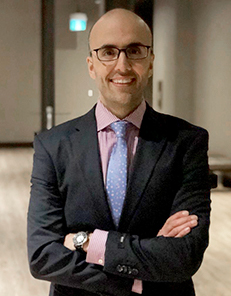 Mohamed El Hussein NP, PhD has been working in academia for the past 20 years. He is an associate professor in the School of Nursing and Midwifery at MRU, where he has taught for the past decade. He's also an adjunct associate professor in the Faculty of Nursing at the University of Calgary.
Having taught more than 20 different courses at the undergraduate level, El Hussein says he is very mindful and pragmatic when leading a classroom. He completed his studies on three different continents and developed a wide-ranging approach to teaching and learning.
"I don't want to fill students' brains with information they won't benefit from," he says.
In terms of research, El Hussein co authored three major nursing textbooks and has published over 35 research articles focusing on clinical reasoning in a variety of national and international nursing journals and always has research projects on the go. El Hussein's impact on nursing education in Canada is reflected in his contributions to the science of nursing education through publications, grants, presentations and other knowledge dissemination activities.
To stay current in clinical practice as a nurse practitioner (NP) and to meet annual licensing requirements in terms of clinical hours, El Hussein continues to hold a casual position as an NP in the division of cardiology at the Rockyview General Hospital, where he practices on a weekly basis.
Known for creating structured mnemonics to provide students with systematic tools to navigate complex clinical scenarios, El Hussein recently published an article titled"Using your 'heads backwards' in the management of diabetic ketoacidosis." El Hussein and his co-author created the mnemonic DAEH (which spells head backwards), to quickly remind nurses to think first about dehydration, anion gap, electrolytes and then hyperglycemia.
---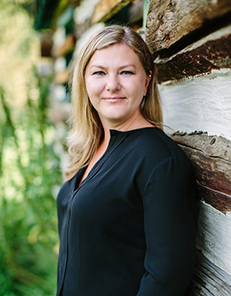 Michelle Yeo, PhD, is the faculty development consultant for theAcademic Development Centre (ADC) at Mount Royal, the President of the International Society for the Scholarship of Teaching and Learning and the former academic director for the Institute for Scholarship of Teaching and Learning, which has been moved under the umbrella of the ADC.Essentially, Yeo is at the forefront of the developing field of original research and scholarship about the practise of teaching and learning, specifically in the context of higher education. Yeo's research program at MRU falls within two broad categories ― the Scholarship of Teaching and Learning (SoTL) and the Scholarship of Educational Development. In the first, the focus is on student learning. "This is the heart of our post-secondary institutions, the heart of SoTL, and the ultimate raison d'être of the ADC ― to support faculty members in teaching excellence. I am currently working on several research teams within these arenas, as either a primary investigator or team member," Yeo says. While the specific topics and disciplinary context vary, the core question she works to address is: What processes support the long-term learning and academic development of students?
In the second category, Yeo's decade of work as an educational developer comes into play, as well as the development side of her work as an academic director at Mount Royal's former Institute for Scholarship of Teaching and Learning. Yeo is interested in how faculty members are supported to be better teachers ― better in the classroom, better curriculum designers, better assessors.
"I believe that SoTL is a high-leverage means of accomplishing this, because it shifts the perspective of the instructor to one of inquiry." Here her main question is: What processes, tools and artefacts support faculty members and educational developers in their work?
Yeo says she appreciates the spirit of the DFA award, "because it recognizes all aspects of the role of faculty ― teaching, service and scholarship. In practice, these are all integrated."
---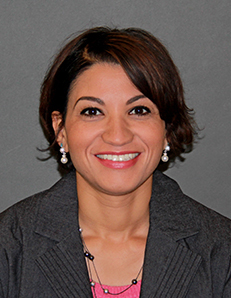 Maki Motapanyane, PhD, is an associate professor of women's and gender studies (WGST) in the Department of Humanities at MRU. She teaches courses on feminist theory, transnational feminism/globalization, environmental justice, social movements/political upheaval/social change, 'race'/racism and popular culture.Her work is interdisciplinary, grounded in intersectional feminist analysis and research methods and informed by traditions of liberatory education. "I know the importance and significance of the specific set of skills that students gain from the WGST curriculum, and the incredible opportunity I have to contribute to the journey of my students as drivers of innovation and transformation and valued leaders in their professions and workplaces," Motapanyane says.
In terms of being recognized for Mount Royal's Distinguished Faculty Award, Motapanyane says it is both humbling and energizing for the continuing work ahead.
"I am encouraged when I see this kind of work ― too often misrepresented, misunderstood, and maligned ― recognized and celebrated for its profound contributions to liberal education, and its far reach beyond the university."
Motapanyane, who has been at MRU since 2012, emphasizes four overarching components in her teaching: creativity and collaboration; active participation; self-reflexivity, critical thinking and defensible arguments; and relevance to daily life. Her students say that her approach to practicing open pedagogy is eye-opening and influential in understanding the underpinnings of deeply rooted, complicated societal issues. They say Motapanyane prioritizes each student's understanding of the matter and that it will be hard to un-see the things they've learned from her in the classroom long after their time on campus has passed.
Her peers say that her work respects, fosters and critically engages the diversity of students through a theoretical and political awakening born of experience. Motapanyane is recognized for her academic research, community outreach and public education. She is known for her life-long commitment to social justice and anti-racist work, which has indelibly shaped her students', colleagues', and community members' understanding of and approaches to active civic engagement.
Contract Credit — Award Recipients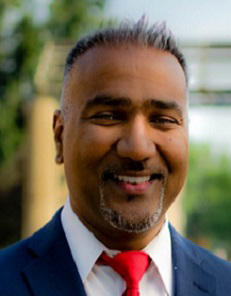 Ritesh Narayan, PhD (candidate), successfully wears many hats. As an academic, he has taught in the  Department of Economics, Justice and Policy Studies at Mount Royal University since 2010. As a politician, Narayan has served as a city councillor in Chestermere since 2017. As a criminal lawyer, Narayan holds law degrees from Canada and the United Kingdom, and before entering academics worked for various law firms in the areas of criminal, civil litigation, corporate and family law.Co-founder and president of The Canadian Association of Criminology and Legal Studies, Narayan's Doctoral degree and academic work have largely focused on human services, primarily in crime prevention. His research area is diverse and has included white-collar crime, policing, the criminal mind, sociological explanation of crime, crime prevention through environmental design, overrepresentation of Indigenous Peoples in the criminal justice system and organized crime. He is also a member of the City of Calgary's Crime Prevention Task Force. With a well-rounded knowledge of the criminal justice system, its processes and challenges, Narayan has been widely published and is also a regular contributor to various media outlets where he provides crime analysis.
Being recognized as a recipient of Mount Royal's Distinguished Faculty Award is rewarding, Narayan says.
"It's confirmation that I am making a difference, which I always hope to do with my students and the MRU community."
Narayan's students call him "Batman" because he does so much in his professional life, but Narayan says it's because he loves to teach. His philosophy is that teaching should not be a one-way dialogue.
"I engage students and do my best to make them feel passionate about social issues. Teaching is not that hard, but inspiring is. I always try to inspire."
---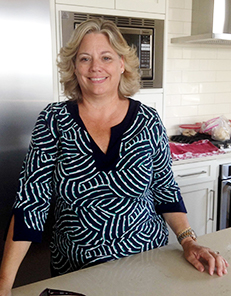 Shelley Ann Rathie, definitely stands out to her students. A recent student evaluation comment where the student called her a "G.O.A.T." led Rathie to look the term up, as she had no idea that it meant "Greatest Of All Time." She believes students enjoy her classes because she has their best interests at heart, always tries to make dry material as engaging as possible and keeps it interesting, especially during early-morning classes.
Nominated by her peers for Mount Royal's Distinguished Faculty Award, Rathie is recognized for the real-world experience she brings to the classroom, her roll-up your sleeves, can-do attitude and her commitment to her students. As an assistant professor in the Bachelor of Business Administration ― Human Resources program, Rathie is a valued team member and is looked to for suggestions and innovations that can be brought to the curriculum and classroom. Prior to joining MRU in 2015, Rathie spent over 20 years in various senior-level human resources and general management roles in sectors including banking, accounting, engineering and insurance.
However, now she can't imagine doing anything other than teaching. "My time at MRU has flown by, and when I project out the balance of my career, I can envision staying at MRU until retirement," Rathie says. She really enjoys building connections with her students and watching them mature into contributing young adults.
Her teaching style is to meet her students where they are, then gently guide them to where they want to be.
"Less is more," Rathie says. "Too much information can create a challenging learning experience, so I try and focus on what students need to know and then always show them how the information I share will be relevant to them in the future."
2019 Award Recipients
Full-Time Credit — Award Recipients
Aliyah Dosani, PhD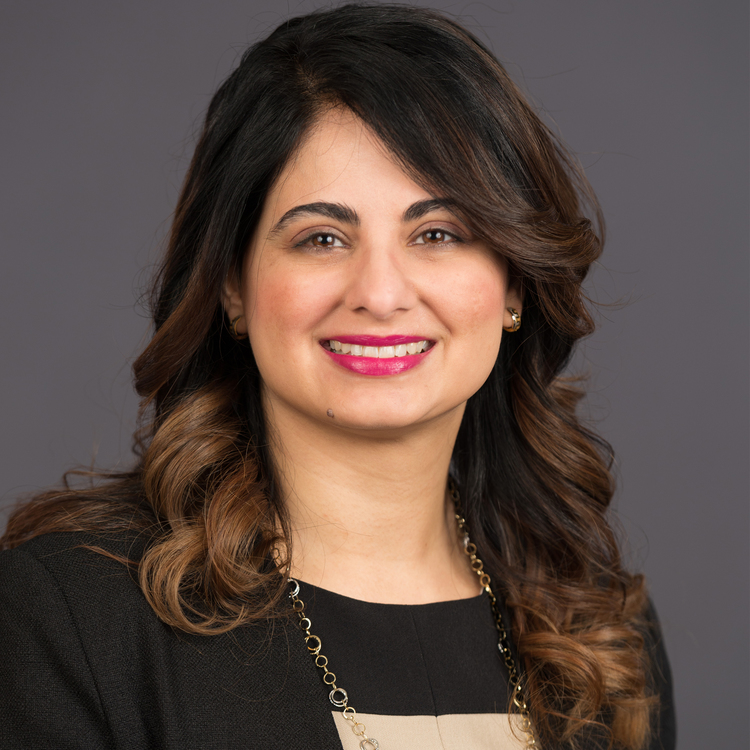 Aliyah Dosani, PhD, is known nationally and recognized globally for her commitments to training, and to newborn, child, and maternal health initiatives. Her innovations in the classroom and in the field have influenced learning outcomes, program development, nursing standards of practice, and health policy widely.
Her teaching and learning methods include a unique simulation exercise, the first of its kind, now used to teach concepts in community health nursing. As a clinical instructor, she is known by her students for being supportive, encouraging and committed to student success. One student who had been struggling the previous semester gained the confidence to continue in the program thanks to Dosani.
Dosani is most renowned for her focus on social justice and advocacy for health equity among marginalized populations. She works with populations faced with societal disenfranchisement including infants, parents of late preterm infants, community health nurses and those living in resource poor countries - particularly pregnant women. In research and practice, she uses her expertise to challenge preconceived norms to not only improve immediate health outcomes, but to train future nurses to consider their own biases.
Dosani is a registered nurse, Dosani and started in MRU's School of Nursing and Midwifery in 2012. She holds an Adjunct position in the Cumming School of Medicine at the University of Calgary. She is also the lead editor of the fifth edition of Community Health Nursing: A Canadian Perspective, and serves as the national board member for child health of the Aga Khan Health Board for Canada (AKHBC).
---
Anupam Das, PhD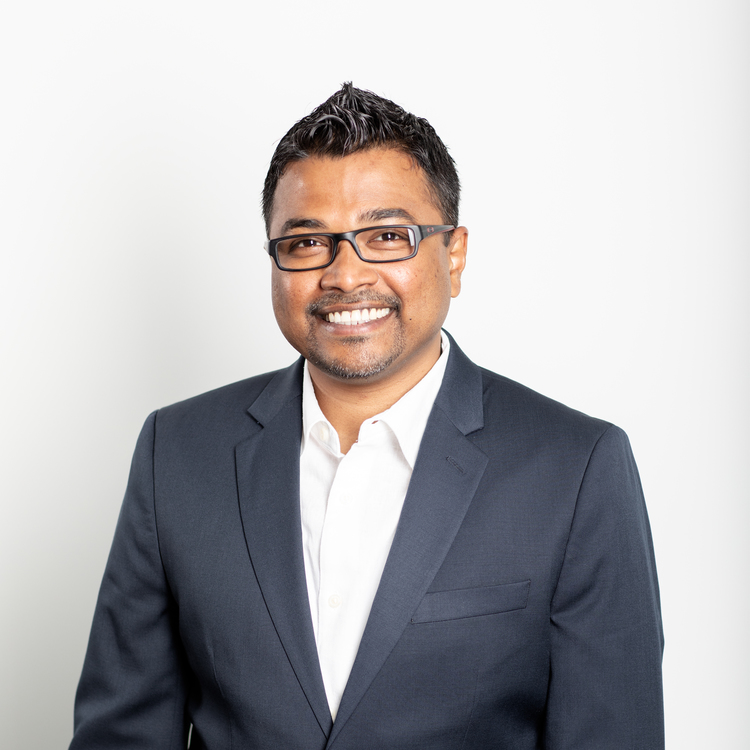 For Anupam Das, PhD, teaching is a passion, one that was sparked as a graduate student. He brings "examples to life," according to his students, and is known internationally for his spirit and contributions to his field. In addition, he's a recognized voice in the Calgary media on economic issues.
Das is a renowned scholar in the fields of development economics and the macroeconomic dynamics of advanced and developing countries, and has extended his research in the area of finance. His work has been recognized through several nationally and internationally funded projects from the World Bank, and the United Nations Development Programme.
Students describe Das as "simply, a great teacher," who makes challenging content in macroeconomics understandable and enjoyable. His peers agree. One nominator described Das as "a first-class teacher" with a commitment to curriculum improvement, including the redesign of online courses.
In 2017, Das won the Immigrant of Distinction: Achievement under 35 Award by Immigrant Services Calgary for his significant career achievements. He has been teaching at Mount Royal since 2010.
---
Kenna Olsen, PhD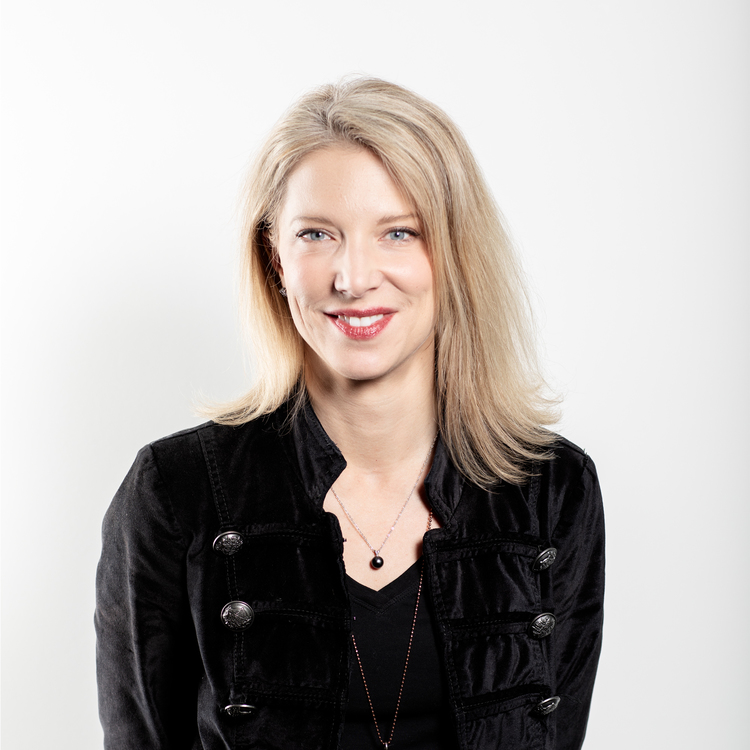 An accomplished scholar of medieval English literature and languages, Kenna Olsen, PhD, is recognized for her innovative teaching methods. She is admired by her peers for bringing her research and energy into the classroom in a manner that garners strong engagement from her students.
Students say they've achieved more because of Olsen and her high standards. She engages undergraduate students in her research, giving them a leg-up for future work and graduate studies. She is more than a teacher - students describe Olsen as a mentor with a passion, drive and genuine excitement for education.
Peers describe Olsen as an exceptional colleague and collaborator. An active participant in the MRU community, Olsen is a service leader who has left a mark on each committee she has sat, and for advancing several MRU initiatives. She has a reputation for clearly articulating her views while also being able to hear others - a welcome balance. Colleagues also appreciate how generous she is with her time.
Olsen has been teaching at MRU since 2008 and recently received the Faculty of Arts Outstanding Teacher Award. She's also been awarded several MRU and national grants for scholarship in English literature, and for teaching innovation.
---
Renae Watchman, PhD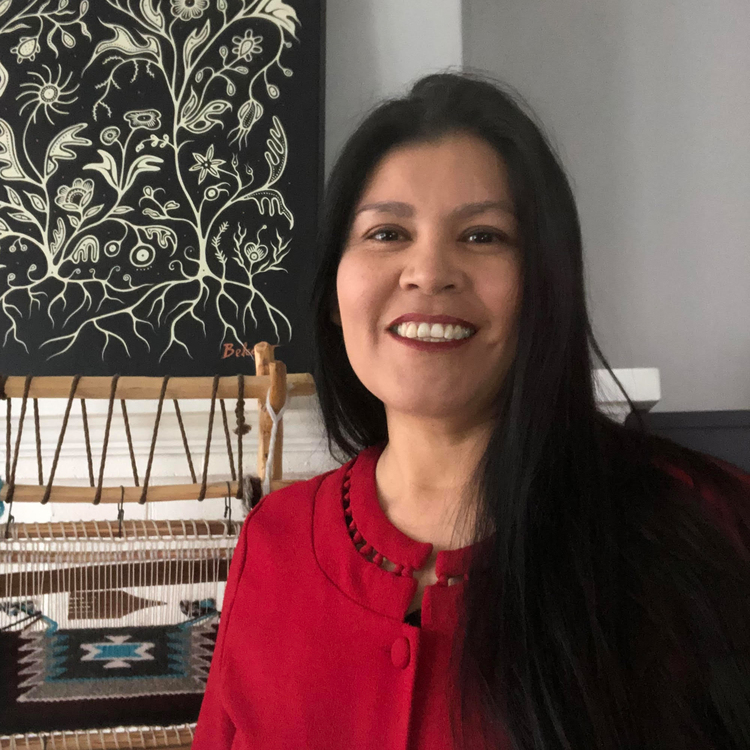 Renae Watchman, PhD, (Diné and Tsalagi) is respected for her unapologetic voice for social justice in the MRU community and around the world. As both a professor and co-director of the Office of Academic Indigenization, Watchman is considered an expert in her field, advocate, and dedicated teacher.
She is committed to high-impact learning as part of her learning philosophy and has initiated several field schools. She challenges students' biases and teaches using community-service learning opportunities and research in the classroom to foster meaningful learning outcomes.
Watchman is known as a mentor. Nominators describe her as a leader who can galvanize community, a testament to her character and the active role she has on committees and advisory groups.
Watchman is internationally recognized for her scholarship, with an outstanding research record. Through the sharing of Indigenous stories and advancing Indigenous perspectives and epistemologies, she has significantly contributed greater understanding of Indigenous presence, particularly that of Diné philosophies and identity.
She has been teaching at MRU since 2010 and has sat on several committees addressing inclusion and diversity on campus. In addition, Watchman was appointed as co-director of the Office of Academic Indigenization in 2017. Her first co-edited book, Indianthusiasm: Indigenous Responses, will be published in June.
Contract Credit — Award Recipients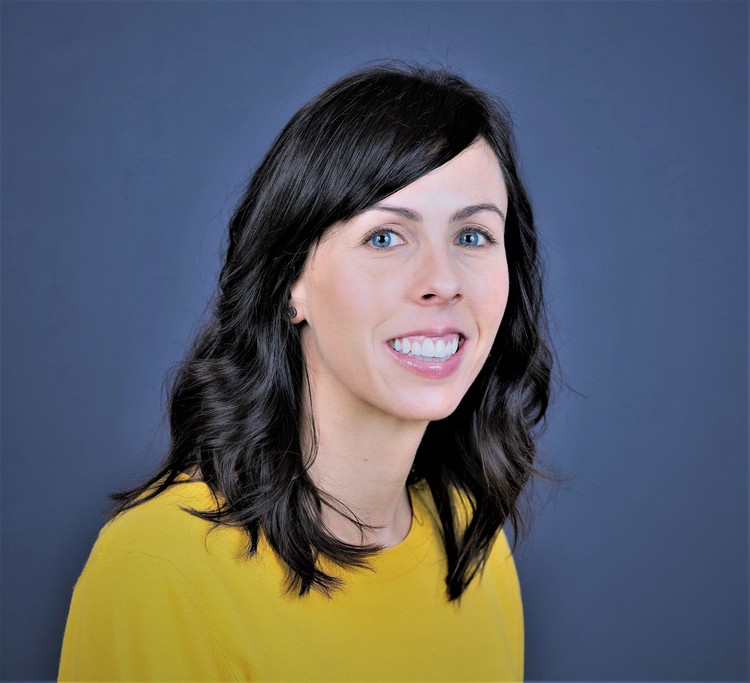 Chelan McCallion, MA, is known for her devotion to vulnerable members of the Calgary community and support of her students.
Her philosophy in teaching is based on the Circle of Courage, an Indigenous practice that considers self-worth using the framework of Belonging, Mastery, Independence and Generosity. McCallion teaches from the belief that providing a classroom, which fosters genuine dialogue, will create an environment for deep understanding. This approach has led McCallion to be beloved for providing students time for personal reflection and self-care.
"She is an inspiration in the classroom and in her field, and she uses her experiences and practice to share her valuable insight with myself and others," says a nominating student.
McCallion is a respected and active member of the Child and Youth Care profession, and known to truly embody the values of her field. Because of her connections within the community, many students gain meaningful practicums.
McCallion has more than 15 years' experience in the human services sector, most notably with Hull Services, where she is a program director, supporting the mental health and emotional regulation of youth within a variety of interdependent living environments. She is an instructor for the Indigenous Family and Youth Support Program at the Riel Institute for Education and Learning and has several publications pertaining to Child and Youth Care practice. She has been teaching at MRU since 2013.
---
Richard Erlendson, PhD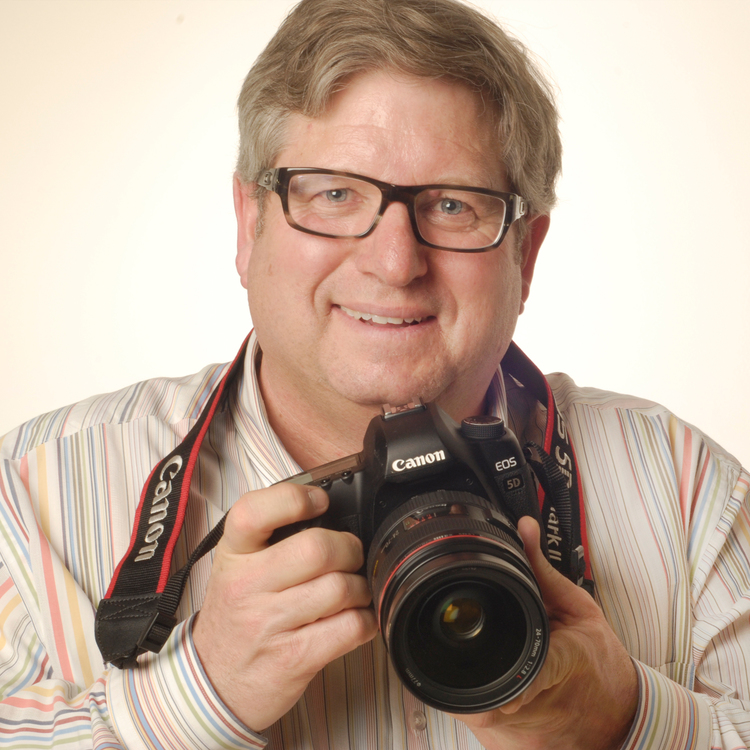 Richard Erlendson, PhD, says his his philosophy on teaching and learning is inseparable from his approach to scholarship. Through a reader's response pedagogical methodology he has utilized in his classrooms for the past two decades (and likewise researched), Erlendson provides students with a non-traditional classroom experience that has benefitted the learning of students, and, through sharing of resources and best practices, his peers.
Students of Erlendson describe his unique classroom approach as engaging - one that increased their academic confidence and encouraged them to "reach for the stars." Many students have credited Erlendson's unique teaching style for reducing anxieties, improving their writing, developing critical thinking skills, and sharpening their presentation capabilities.
Members of MRU's internal and external communities describe Erlendson as a genuinely kind person who lives and breathes teaching. As one nominator said, "teaching is core to who Richard is."
Erlendson has been teaching at Mount Royal University since 2010, and he recently published Oh, Canada! A Visual Celebration of Canada's 150th Anniversary.
2018 Award Recipients
Full-Time Credit — Award Recipients
Yasmin Dean, Chair, Department of Child Studies and Social Work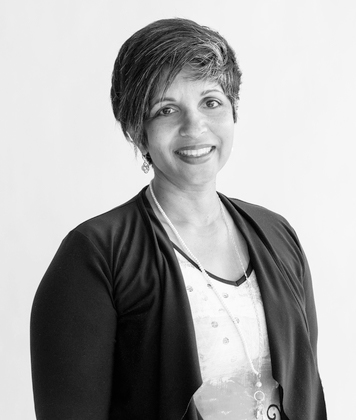 In addition to serving as Chair of the Department of Child Studies and Social Work, Yasmin has extensive experience as a community social worker. Yasmin's scholarship focuses in the areas of global social work education and international field schools. In her scholarship, Yasmin consistently demonstrates a strong commitment to ensuring that voices of students and community partners remain central to research.
Colleagues espouse Yasmin's outstanding dedication to inspiring positive change with community, calling her a "connector known for building bridges across campus."
Students recognize Yasmin's ability to translate learning to real-life situations. After travelling with Yasmin to a conference in the United Arab Emirates, alumna Krista Andrews noted, "Yasmin's ability to teach beyond the classroom is world class." Alumna Donna Atkinson-Smith said, "Yasmin has a way of getting to know each of her students in such a way to help them springboard to become more than they imagine for themselves."
Yasmin joined Mount Royal in 2005. She earned her PhD from the University of Calgary, Faculty of Social Work.
---
Evelyn Field, Associate Professor, Department of Psychology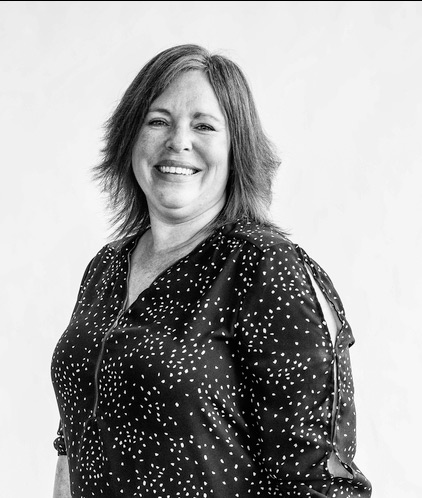 Since joining the Department of Psychology at Mount Royal in the fall of 2008, Evelyn has been integral to the growth of both the department and the University through her leadership, student engagement and research. From 2013 to 2018, Evelyn served as chair of the psychology department and was instrumental in the development of the Centre for Psychological Innovation for student and faculty research.
Evelyn has contributed to many University committees, including chair of the psychology program review committee. She has a long list of publications and conference presentations with students-currently in the growing area of virtual reality-and regularly supervises directed readings and honours students. She is the co-author of three books including a recently published psychology textbook.
Evelyn's impact on students is long lasting. A student nominator described Evelyn as her mentor and role model, stating that she is "passionate about working with students in the classroom. She has an eclectic teaching style that students find engaging" and that her teaching style is "empowering."
Evelyn holds a PhD from the University of Lethbridge. She is developing a new 400-level course in her specialty, the psychology of sexuality, is preparing several manuscripts for publication and has begun work on a fourth book.
---
Scott Murray, Professor, Department of Humanities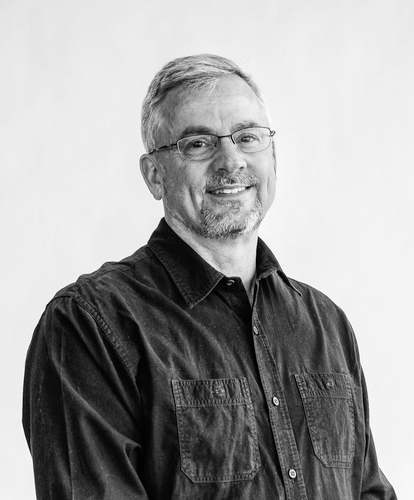 Having helped design and implement Mount Royal's Bachelor of Arts degree in History, Scott is known for having high expectations of his students, whom he encourages to discuss and debate the difficult and complex topics taught in his courses. As the academic advisor to students in the History major for 13 years, Scott also mentored hundreds of students.
Scott's contributions are felt beyond the classrooms of Mount Royal and have included working with high school teachers to align pedagogy and curricula in the teaching of history. Scott has also participated for 16 years in the Holocaust Education Symposium hosted at Mount Royal, which is attended by more than 2,000 high school students annually.
Well known for his contribution to the community, Scott is recognized for his ability to teach the history of the Holocaust to people of all ages. Specifically, members of the Jewish community appreciate his commitment to preserving the memory of the Holocaust and to promoting Holocaust education within the wider Calgary community.
Students recognize Scott not for being an "easy" professor, but one who pushes them to fully realize what they are capable of achieving, as well as encouraging them to look within themselves to find meaning and understanding in their study of the past.
---
Pamini Thangarajah, Associate Professor, Department of Mathematics and Computing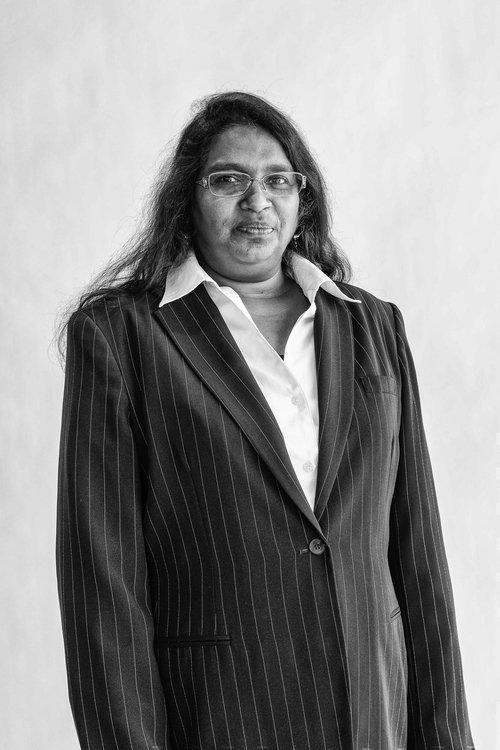 Pamini has been described as "a driving force for post-secondary mathematics education in the province." She has lead developement of Mount Royal's minor in mathematics for elementary education, among others, and works to promote science, technology, engineering and mathematics (STEM) fields to girls of all ages around the world.
The impact of Pamini's passion for mathematics is far reaching. Pamini's work can be found in the courses taught at MRU but in K-12 schools as well. Her contributions to the professional development of mathematics teachers and foundational textbooks have made her an integral collaborator in provincial education. She has also been asked to speak at international conferences on educational issues in mathematics, computational mathematics, computational geometry and statistics.
Despite the known challenges for teaching mathematics, Pamini consistently receives rave reviews from her diverse set of students across many disciplines. She is admired by her colleagues for her leadership in the department and her field.
Pamini received a PhD from the University of Calgary in 2001 and has been teaching at Mount Royal since.
Contract Credit — Award Recipients
Sarah Brown, Lecturer, Department of Health and Physical Education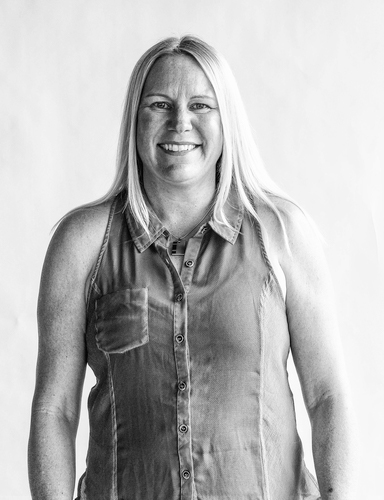 Sarah is considered a role model to her students and a leader in delivering Indigenous-centred curriculum.
Sarah is recognized for her teaching style and zest for life. She provides a stimulating and safe learning environment where students can challenge themselves to consider their pre-established views. She is also known for her skills as an adventure guide, with more than 20 years' experience in environmental education, leadership and cultural programing.
Both the academic and Indigenous communities acknowledge Sarah's important work in the development of a field school titled "Environmental Reconciliation and Indigenous Studies," which launched in Spring 2017. This course is an immersive, land-based, transformative education model, grounded in and building on relationships with First Nations and is lauded as the "the best model to date of delivering Indigenous-centred curriculum in partnership with Indigenous stakeholders."
Currently, Sarah is working towards a PhD at Werklund School of Education, University of Calgary, with a specialization in Adult Education. She has been teaching at Mount Royal since 2002. Her research interests include the cultivation of wisdom and leadership in adult land-based education.
---
Micheline Maylor, Instructor, Department of English and Languages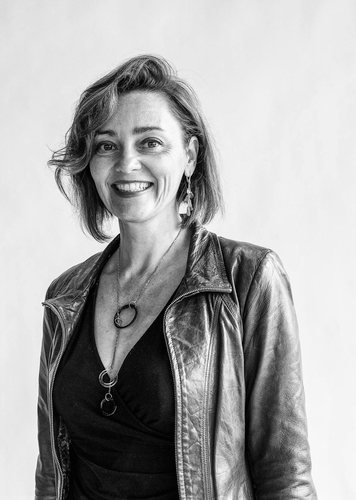 Award-winning teacher, distinguished poet and respected author and editor, Micheline exemplifies teaching excellence and creative writing skill. She is known for her energetic and enthusiastic contribution to the Mount Royal community.
Recognized for her student-engaged teaching style, Micheline has designed and taught more than a dozen MRU courses on the subjects of literature, composition and writing. In addition to helping students reveal their own creativity, she shows them what it really takes to become published.
Author of four books and recipient of many scholarly and artistic awards, Micheline is recognized for her excellence as Calgary Poet Laureate and the Author-in-Residence at the Calgary Public Library. Micheline is a strong presence in the community, appearing as a speaker at many conferences and literary events.
Micheline joined Mount Royal as a lecturer in 2007 and received a PhD designation from the University of Newcastle Upon Tyne in English Language and Literature the following year.
---
Brenda Lang, Instructor, Department of General Management and Human Resources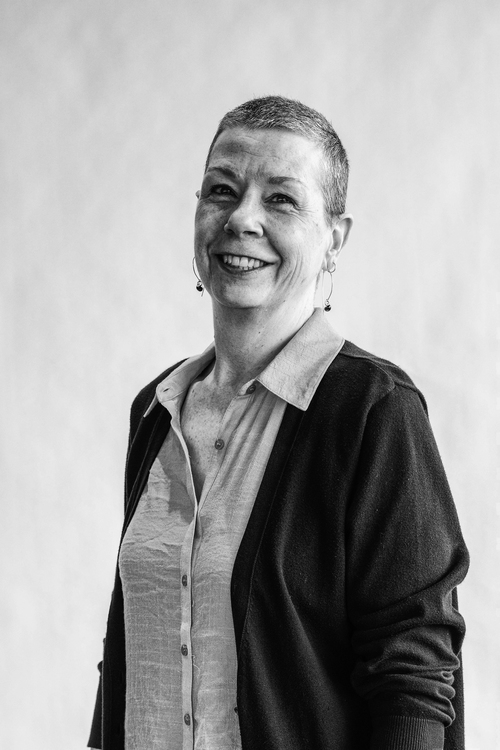 Brenda has a reputation for her reflective teaching methodology, collaborative assignments and service commitment.
A tireless representative for contract faculty on various committees since 2012, Brenda has been an active and committed member of the Mount Royal community. She is particularly respected for her professionalism regarding student judicial affairs for her fair and equitable treatment of students. As an MRFA board member, Brenda has demonstrated her dedication to the further development of quality education at MRU.
Brenda's colleagues commend her for preparing students for success in their studies and in life, particularly in business communication skills. She is also relied upon for a second opinion and as a mentor to her colleagues, who describe her as someone who can be counted on-a reflection of her impeccable organization skills.
Brenda holds an MBA in General Management from the University of Calgary. She has professional experience spanning more than 30 years and has been teaching at Mount Royal since 2002.
2017 Award Recipients
Full-Time Credit ⁠— Award Recipients
Leah Hamilton, professor, Department of Management and Human Resources, Bissett School of Business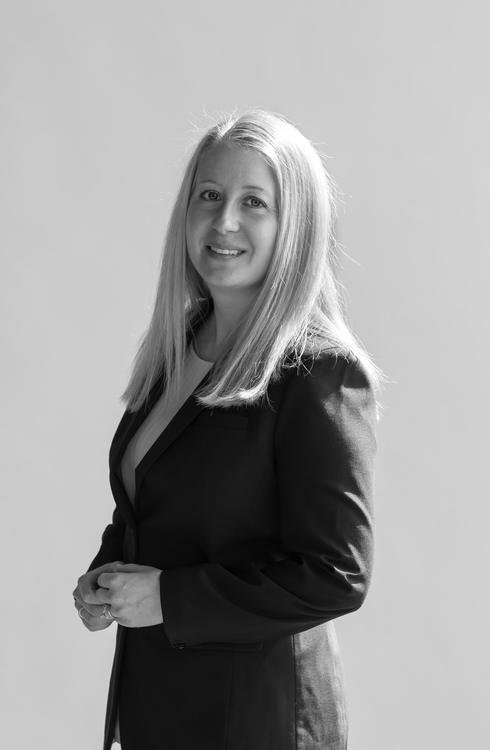 Leah's students say she has enriched the education they received at Mount Royal and made a real impact on their post-secondary experience.
"Leah has been an exceptional role model and mentor to me," says Anja Meier. Leah supervised Anja's honours thesis. The honours program is a new initiative at the Bissett School of Business, and Leah played a crucial role in its creation and implementation.
Leah is deeply committed to championing the involvement of undergraduate students in research. Her own program of research focuses on the social and economic integration of newcomers and refugees in Canada. Her work has been published in a variety of journals and government reports.
Leah is engaged in the community and encourages the same of her students, leading them to opportunities to excel beyond the classroom. Courtney Warren, one of Leah's students says, "Leah presents course material in a variety of ways that are conducive to a supportive learning environment; she offers multiple perspectives and challenges students' thinking so they can learn and grow; and she shows a genuine interest in her students' lives, education and success."
---
Brett McCollum, professor, Department of Chemistry, Faculty of Science and Technology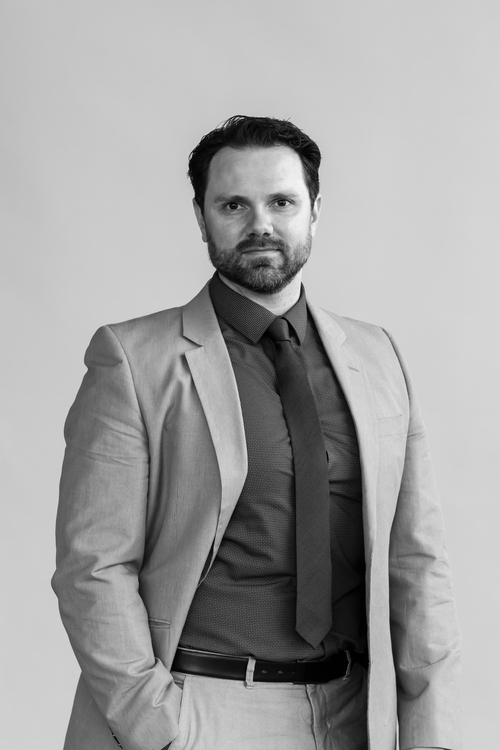 Brett seeks to involve students in his areas of research into the use of mobile technologies in higher education. Students value his enthusiasm for including them in his research as one of the ways he encourages their critical-thinking skills.
Brett's classroom is filled with engaged students actively discussing chemistry concepts. The lively discussions are inspired by the enthusiasm and passion that Brett has for chemistry and teaching.
Student Brandon Shokoples says, "I have never seen a professor put so much work into innovating in their classroom. From the integration of a free-access textbook for the course, to peer leaders, to academic reading circles and group quizzes - all of these elements enhance student learning and the experience as a whole."
Brett's current research, which involves exploring new elements of transformative pedagogies, has provided his students a unique opportunity to work collaboratively on organic chemistry assignments with students from the University of Illinois - Springfield. Engaged in the scholarship of teaching and learning, Brett works collaboratively to help identify and apply ongoing improvements in teaching and learning, and has consulted on innovative pedagogy for university faculty across Canada and in the United States.
---
Lynn Moorman, professor, Department of Earth Sciences, Faculty of Science and Technology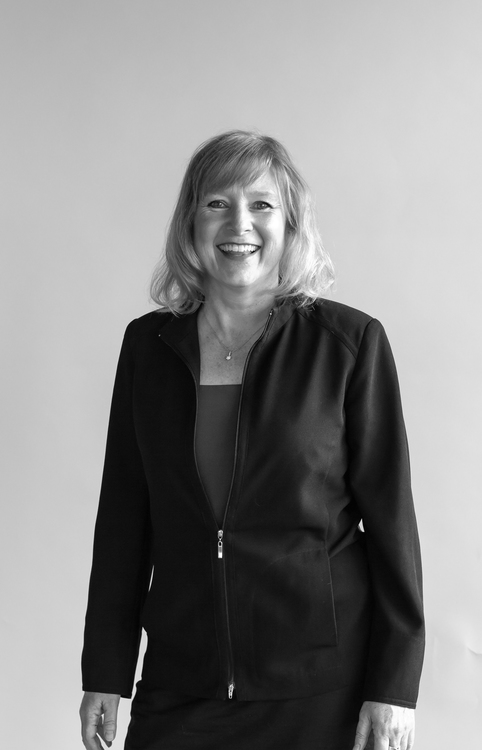 For more than 20 years, Lynn has been developing curricula and educational resources about geographic information systems and remote sensing at the post-secondary, secondary and elementary levels, and online for public use.
She is passionate about geospatial literacy and actively promotes widespread understanding of spatial geography. Since joining MRU full time in 2009, Lynn has developed four innovative courses for the University that combine technology, community service, problem-solving and collaborative learning. Several students who completed her Advanced Spatial Analysis and GIS course have received large scholarships and been accepted into graduate geography programs, despite Mount Royal not yet offering a major in Geography.
A community member who worked closely with Lynn's class on a project says Lynn "has a gift for building skill and capacity within her students, while her manner of respect, innovation and joyful discovery motivate her students to do their very best work for the people whose lives will be affected by it."
Lynn is Co-Chair of the 2018 International GeoOlympiad and a Governor of the Royal Canadian Geographical Society.
---
Mary-Lee Mulholland, professor, Department of Sociology and Anthropology, Faculty of Arts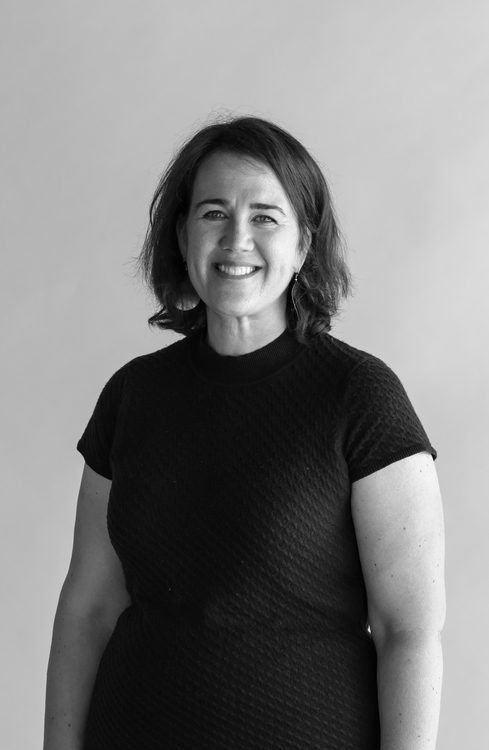 In just over half a decade at Mount Royal, Mary-Lee has become one of the most effective teachers in the Faculty of Arts, according to Dean Jeff Keshen. "She has consistently achieved Student Evaluation of Instruction (SEI) scores that place her in the very top echelon among colleagues and has clearly established herself as a leader in providing an exceptional experience for students both in and outside of the classroom."
Inside the classroom, Mary-Lee provides a highly effective, organized, inclusive and engaged teaching style, often incorporating humorous examples from her travels and field research. She is appreciated for her empathy and personal support of students.
Outside of the classroom, Mary-Lee established a career day for the Faculty of Arts, bringing in employers from several sectors to discuss opportunities with students. The event is now in its third year and is a tremendous success. Student Skylar Caldwell says, "The classes I have taken with Mary-Lee have not only provided academic knowledge, but they have also provided me with a more holistic perception of my life and what I am capable of."
Contract Credit — Award Recipient
Heather Dirks, School of Nursing and Midwifery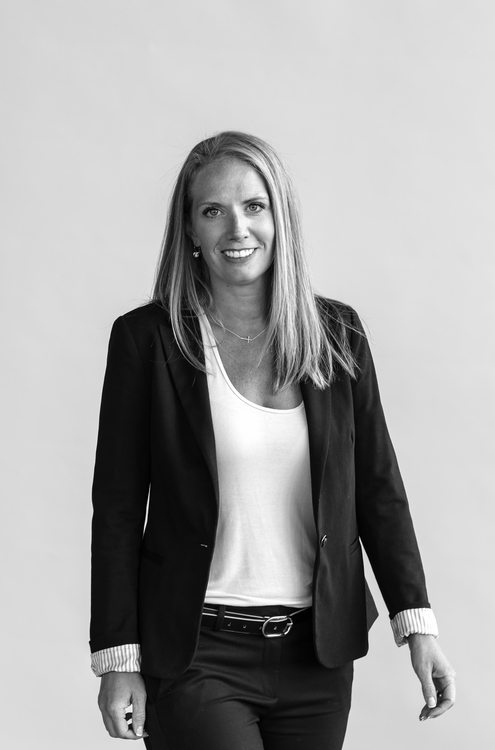 Heather leaves a lasting impression on students and colleagues. Nursing student Ashley Suykens says, "Heather is one of those teachers who give so much that they leave a little piece of them with every student they teach."
Heather is passionate about community and indigenous health, which is evident to students who are part of her clinical rotations at Anchors II, an outreach program in Strathmore and the Piitoayis Family School and Aboriginal Learning Centre. Nursing students observe how Heather knows each youth by name, is genuinely interested in their lives and has built trusting relationships.
On top of the work Heather does for the community and her students, she has four children of her own and is currently working on a Master's degree in Nursing. Student Amanda Law says, "Heather's dedication in providing opportunities to enhance my experiences as a nursing student through leading by example will never be forgotten. Thank you Heather for all that you do to touch the lives of those who have the honour of knowing you."
---
Joe Kadi, General Education and Women's and Gender Studies Programs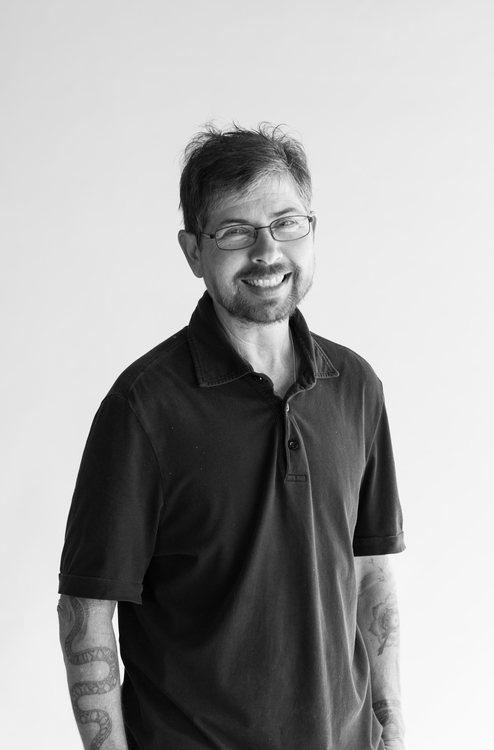 Joe has worked as an educator for several decades, in community settings as well as formal education. He's been teaching women's studies at Mount Royal University since 2006. His special interests are social change history, critical thinking and intersectionality.
Joe teaches that social change is achieved by ordinary people who engage in ongoing, consistent actions over time. Student Tamara Solomon says, "Joe's enthusiasm for, and belief in, social change work has made a significant impact on my life and in the lives of many of his students."
Because of her classes with Joe, Tamara says she was inspired to volunteer with two non-profit organizations in Calgary. Students appreciate Joe for challenging them to engage with a diversity of research and scholarship and with non-profit community organizations committed to social change. Joe invites his students to become part of a learning community where innovative instructional approaches, informed by interdisciplinary scholarship and social change work, guide student learning.
Outside of class time, Joe supports students looking to improve their skills and broaden their ability to examine the world, and their own lives, more critically.
---
Heather MacLeod, Education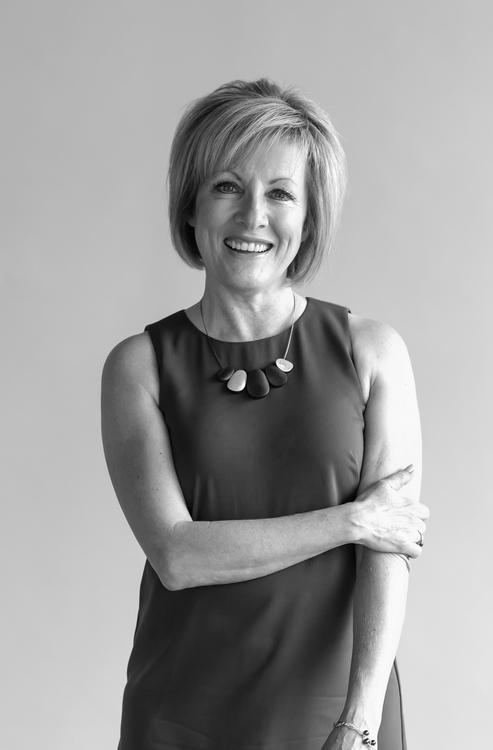 Heather is a highly involved faculty member in the Department of Education and has made a significant contribution to the program. She holds a BFA majoring in Theatre, English and Dance, a B.Ed. and an MA in Educational Leadership.
Heather has taught at the university level and in a variety of public school settings for 26 years. Jodi Nickel, Chair of the Department of Education, says, "When Heather joined the department in 2014, we were delighted to find her, since drama is not a common area of expertise among K-12 teachers." Heather teaches assessment and has also taught special needs and inclusive schooling, drawing on her expertise teaching children with learning disabilities.
Heather had been instrumental in opening an arts-centered program for the Calgary Board of Education -- a program now housed at one of the department's key partner schools. Heather instructs the Teaching Elementary Drama course, among others, and is a strong advocate for fine arts education. Heather also supervises more than 60 students in practicum, serving as a supportive mentor and coach in the journey to becoming a teacher.
2016 Award Recipients
Carol Krol ⁠— professor in the Department of Sociology & Anthropology in the Faculty of Arts
By all accounts, Carol Krol, a contract faculty member of the Sociology and Anthropology Department, is beloved by her students at Mount Royal University.
She received a Students' Association E-Award for teaching excellence in 2015 and was described as follows: "A dedicated instructor, Carol Krol goes above and beyond in service of her students. Her students describe her as warm, engaging, fun and passionate about her teachings. Always willing to devote her time to her students, Carol Krol stands as an example of a tireless educator, always putting her students first."
This year, she was nominated for a 2016 Distinguished Faculty award by a student.
"Carol is a professor who enhances the student experience at MRU with her enthusiasm, clarity of expectations and passion for her discipline," writes Zoe Slusar, an anthropology major in the Bachelor of Arts program, in her nomination letter. "She treats us as human beings and levels with us as people, while encouraging us to meet her expectations of academic excellence."
Carol and her colleague Frederick Ulmer are researching the rodeo culture of non-professional cowboys and cowgirls in southern Alberta. The specific focus is the members of the Foothills Cowboy Association and the rodeos they sanction. Their research involves both fieldwork and archival research.
Carol, MA, PhD (ABD), joined MRU in 1992.
---
Cari Merkley ⁠— academic librarian and professor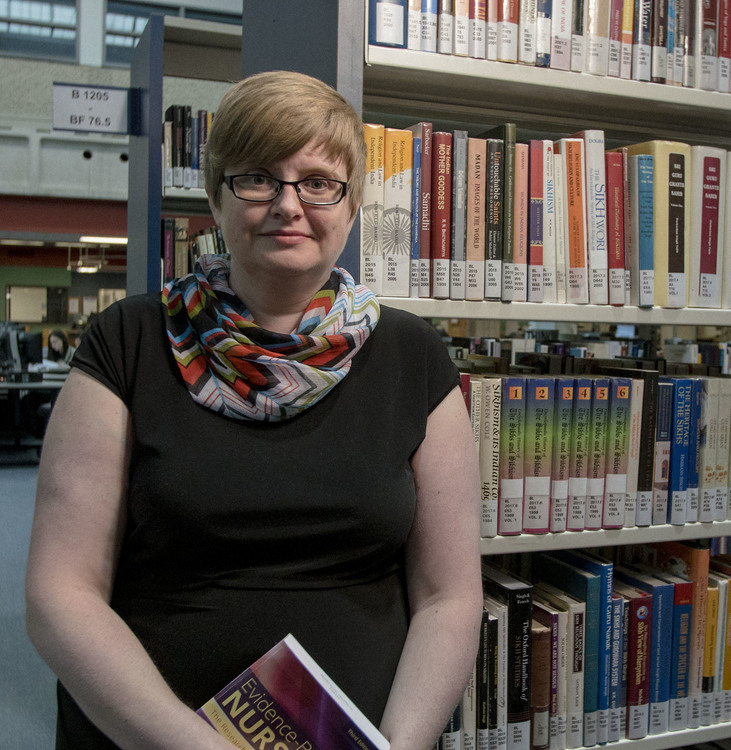 To describe Cari Merkley as a librarian doesn't quite tell the whole story.
At Mount Royal University, librarians are part of faculty, so she's also an associate professor - an academic librarian who teaches and does research.
A 2016 Distinguished Faculty Award winner, Cari received her Master of Information Studies degree from the University of Toronto in 2005. She worked in the University of Alberta's Academic Library Internship Program before joining MRU in 2007.
Cari describes her job as "pretty varied." "I might educate a class of first-year nursing students on critiquing sources," she says. "I often do one-on-one teaching or, sometimes, it's responding to panicked emails."
In essence, her work is to help students and faculty develop their information literacy skills, to find and critically evaluate the best and most trust-worthy sources.
She's responsible for selecting resources - books, videos and journals, many of which are online - for the general education, nursing and midwifery departments. "There's a lot of information in the area of health. How do you find information that's appropriate for a health professional? How does it guide your practice? How do you make informed choices?"
"Cari's support of our students is outstanding, and our program is better because we have her," writes Deborah Mansell, a faculty member in the School of Nursing & Midwifery, in her nomination letter.
A self-described "voracious" reader and urban explorer, Cari is currently devouring the Maisie Dobbs mystery series and anticipating an upcoming trip to Ireland.
---
Kevin O'Connor ⁠— professor in the Department of Education in the Faculty of Health, Community and Education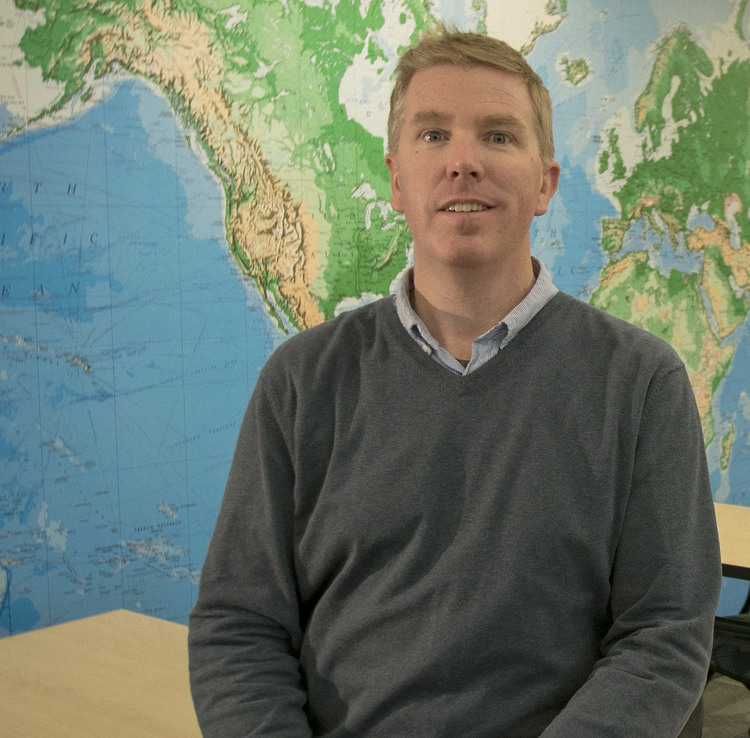 Kevin O'Connor began his teaching career in the Yukon, where he was "put into the dumping ground of dumping grounds": a special education class with a wide range of ages, psychological issues and cognitive disabilities, including Fetal Alcohol Syndrome.
"It was a huge learning curve," says Kevin, an assistant professor of Education and a 2016 Distinguished Faculty Award winner. The subsequent 13 years of teaching in the North taught him about the value of experiential learning, the important of "place" and the need to involve community partners. And it launched him on an academic path, in search of a more holistic model of education.
Those lessons informed his PhD in education at McGill and his job as a senior policy advisor on Aboriginal education issues for the federal government. They also inspire his work at Mount Royal University, whether it's partnering with the Ann & Sandy Cross Conservation Area to turn education students (plus schoolkids and their teachers) on to science, or finding innovative ways to support teacher education by integrating theory and practice.
He and two colleagues are funded by the largest SSHRC grant MRU has received to date to study teacher candidates and support them with in-school weekly seminars and integrated course work as they bump up against the realities of the classroom during their practicums and in the initial years of their careers.
When he's not coaching his kids' hockey, Kevin loves to go camping with his family.
---
Irene Shankar ⁠— professor in the Department of Sociology & Anthropology in the Faculty of Arts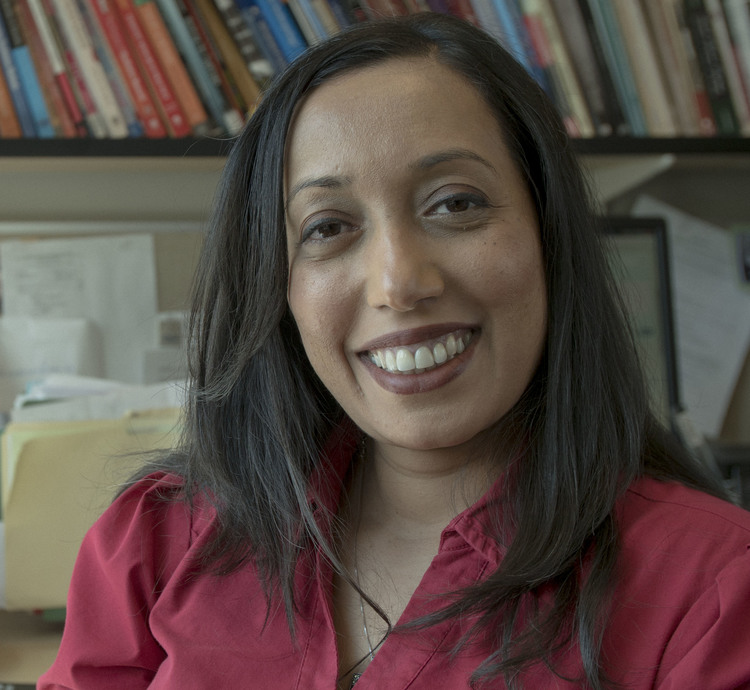 By combining hot-button social-justice issues with her expertise as a sociologist of health, gender and social inequality, Irene Shankar spurs her students to become active, engaged citizens.
For example, Irene and her students in a feminist theory course discussed how what they learn can't just be theoretical - that they must also take action. Within two weeks, the students raised $3,500 for Doctors Without Borders. Her students have also collected toys for homeless children at Inn From the Cold and refugees helped by the Calgary Catholic Immigration Society.
Nominated four times for her exemplary teaching, Irene received a Champion Award from the Students' Association of Mount Royal University in 2013 and is now a 2016 Distinguished Faculty Award winner.
An assistant professor in the Sociology & Anthropology Department who joined MRU in 2009, Irene holds a PhD from the University of Alberta. She will be taking a year-long sabbatical in 2016/17 and using it to write up two studies - one on how pregnant women made sense of health messages during the H1N1 flu crisis; another on how universities react to sexual assault on their campuses - and begin a new project on childhood vaccination.
Irene spends as much time as she can with her young daughter, exploring Calgary.
2015 Award Recipients
Trevor Day ⁠— professor of physiology in the Faculty of Science and Technology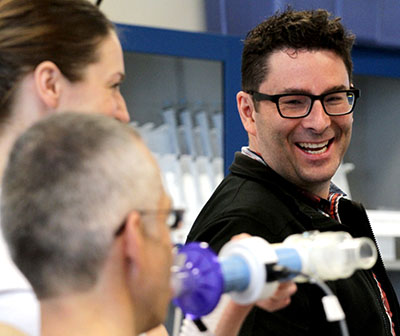 A cardiorespiratory and cerebrovascular physiologist and associate professor of physiology in the Department of Biology, Trevor Day likes to refer to himself simply as a "heart, lungs and brain guy." His interest in cardiorespiratory physiology began in Grade 12, when he worked as a lifeguard. This path continued when he became an Emergency Medical Technician. "I saw first-hand what happens when you can't breathe." His growing interest in the brain led him to complete an undergraduate program in neuropsychology and a PhD in respiratory neurobiology at the University of Calgary.
Trevor joined Mount Royal in 2007 and teaches undergraduate courses in basic and applied physiology. Kristi Wynnyk, one of several students who nominated Trevor for a 2015 Distinguished Faculty Award, says that he's become "an incredible mentor for his students, has a true passion for teaching and has played a crucial role in the success of countless students."
"This award means so much to me, because it was driven by students," says Trevor. "It's very gratifying."
A guitarist, who collaborates with author/ broadcaster Jay Ingram on various "science and music mashups," Trevor says his favourite part of teaching is providing undergraduate students with real-life research opportunities. For example, he and six Mount Royal students were slated to trek to Everest's base camp in early May for a research project investigating how lowlanders adapt to highaltitude environments. He had planned to develop some portable diagnostic tools to help identify acute mountain sickness, resulting from low oxygen levels in the body. But, given the earthquake that devastated Nepal on April 25, Trevor cancelled the trip. Instead, the team will focus its efforts this summer on doing simulated high-altitude work in the lab.
---
Richard Harrison ⁠— professor of English in the Faculty of Arts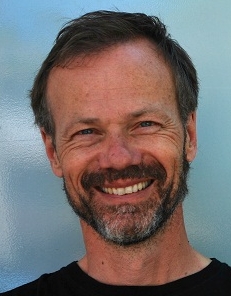 An award-winning poet, essayist, editor and Mount Royal professor, Richard is celebrating a very good year. It began when he was made a full professor in the Department of English. Then, Richard's long-time publisher accepted the manuscript for his latest book of poetry, largely about his role as a son and as a father. It's slated for release in the fall of 2016. He's just put the finishing touches on "Red: A Haida Manga," a essay about aboriginal graphic novelist Michael Nicoll Yahgulanaas for inclusion in a forthcoming book about the Canadian graphic novel. The essay will be published next year by the University of Alberta Press. And, nicely capping this stellar year, Richard was named a 2015 Distinguished Faculty Award winner.
"It's a great honour," he says.
Richard holds a M.A. in English from Concordia University, a B.Sc in Biology and a B.A. (Honours) in Philosophy, both from Trent University. He has flourished since moving to Calgary in 1995 for a one-year fellowship as the Markin-Flanagan Canadian Writer in Residence at the University of Calgary. He fell in love with the city and joined Mount Royal in 1997 as an associate professor.
"Mount Royal is far ahead of its time, because it accepts that creative work is scholarly work," says Richard.
This has given him the time and the freedom to "make knowledge," by publishing widely on literary criticism, mathematics, hockey, comics, graphic novels and superheroes. He's published nine books, including six books of poetry. Hero of the Play, poems in the language of hockey, was launched at the Hockey Hall of Fame. Richard teaches composition, creative writing (poetry), and comics and graphic novels.
---
Todd Nickle ⁠— professor of biology in the Faculty of Science and Technology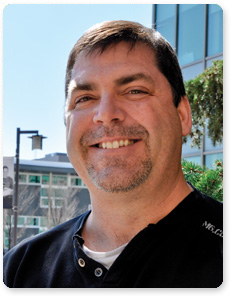 Biology professor Todd Nickle doesn't make things easy for his students.
"Learning is not something that just happens to you. It is something that you do to yourself," says Todd, quoting the late Robert Leamnson, the author of a compelling book on teaching philosophy. In his Introductory Biology and Principles of Genetics courses, Todd puts the onus on students to be up to speed before they come to class and to apprise him of the gaps in their knowledge.
"I put a lot of the learning on the students' shoulders and the results are mixed," he says. "Learning is hard. It takes discomfort and effort. If we tell students exactly what they want to know, if we just give them the answers, we cut corners and they miss valuable learning."
Knowing that both students and colleagues nominated him for the 2015 Distinguished Faculty Award makes his win that much more "gratifying." It is his third such nomination. "I'm proud of being able to work with interesting people," he says. "Proud of being able to share my ideas and hear other people's ideas." Todd earned a PhD from Oklahoma State University in 1998 and came to Mount Royal University a year later. "I used to be a scientist in plant biology, but I made the decision to go into education. My interest now is in learning styles and techniques," he says. This interest is evident. In his classes, he's experimented with blogging, video, Just-in-Time Teaching, blended delivery, guided inquiry in the laboratory, peer review of writing and other active-learning techniques.
---
Katja Pettinen ⁠— professor in the Department of General Education
Katja Pettinen hails from Finland by way of Lafayette, Indiana, where she obtained a PhD in cultural anthropology from Purdue University. The 2015 Distinguished Faculty Award winner began teaching at Mount Royal five years ago, primarily in foundation level General Education courses.
Students in those courses give her rave reviews: "Katja's classes are a joy, for each and every class she poses new questions, predicaments and concepts to grapple with."
"It's mind-blowing to learn new things that I never thought of before."
"Her class has opened me up to how I think and I look at things in a new light."
"I enjoy teaching," says Katja. "It's a particular challenge and an opportunity to teach courses in General Education. It's not how academia is structured, where everything is premised on specialization with defined parameters."
Her approach is to organize each course around a multidisciplinary theme, such as food. "Food is more than just calories you put in your mouth," she says. "It's an experience, a social phenomenon. It can be approached biologically, socially, ethnically, morally, aesthetically. We can bring in history and philosophy. Food is nice because it's very accessible."
Katja herself has a multidisciplinary background. In Finland, she competed for 10 years in heptathlon, a gruelling track and field combined contest that consists of seven events: 100-metre hurdles, high jump, shot put, long jump, javelin throw, a 200-metre run and an 800-metre run. She's studied martial arts since the age of 10, but became interested in a traditional Japanese martial art called 'taijutsu' when she was completing her PhD. It is the focus of much of her scholarly writing.
---
Carolyn Sterenberg ⁠— professor of marketing and entrepreneurship in the Bissett School of Business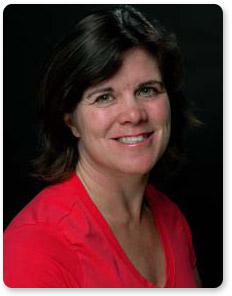 At the first-day-of class icebreaker in a course called The Art of the Pitch, Carolyn Sterenberg asked her students to write a sixword story about themselves on a Post-it note and stick it on the wall. She wrote one for herself that read, "Wanted summers off; got great life."
This creative exercise and those six words neatly summarize Carolyn's approach to life, working and teaching. Carolyn, the proud recipient of a Distinguished Faculty Award, holds a B.Sc. from the University of Alberta and an MBA from the University of Calgary. A geologist by training, she has a background in sales and marketing at both non-profit and for-profit organizations. She joined Mount Royal in 1996. By the fall of 1997, she was on the tenure track and had a child at the same time. After a couple of years of juggling both, Carolyn decided she wanted summers off, like her husband, a teacher. "I gave up the tenure and went part-time. It's very civilized and I've never looked back," Carolyn says.
Although she mainly teaches marketing and entrepreneurship in the Bissett School of Business, Carolyn's taught more than 14 different courses. In her Creativity for Entrepreneurial Practice course, she uses gaming and blogging, and encourages students to "step out of their self-imposed boxes" with art, dance and other forms of creative expression. What is the best part of her "awesome" job? "I love that every day is different, and that every day I learn something new and I laugh." As for those summers, she's a major supporter of the Okotoks Dawgs baseball team and loves to "travel, camp, run, bike and read trashy novels."