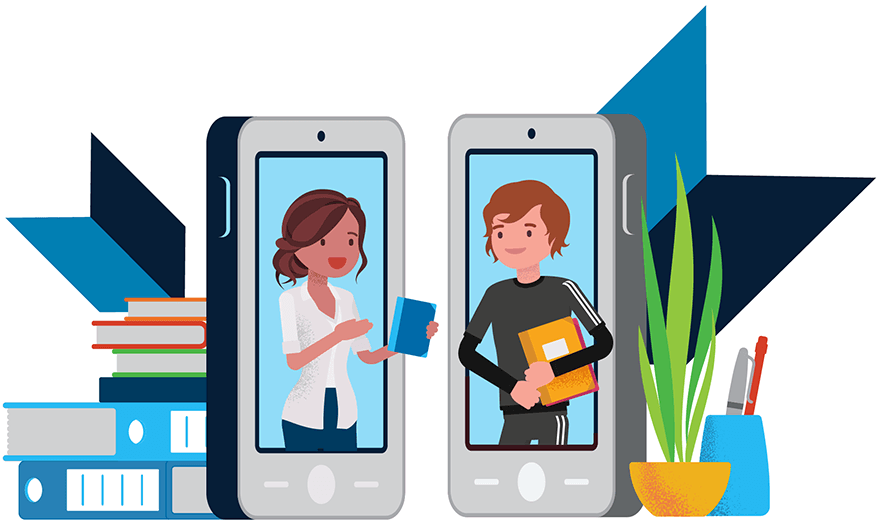 Getting ready
Mount Royal University's faculty and staff are preparing digital tools to help new and returning students get ready for the upcoming semester's alternative delivery. We're dedicated to helping students navigate a digital learning environment by providing continuous support and resources.
View student resources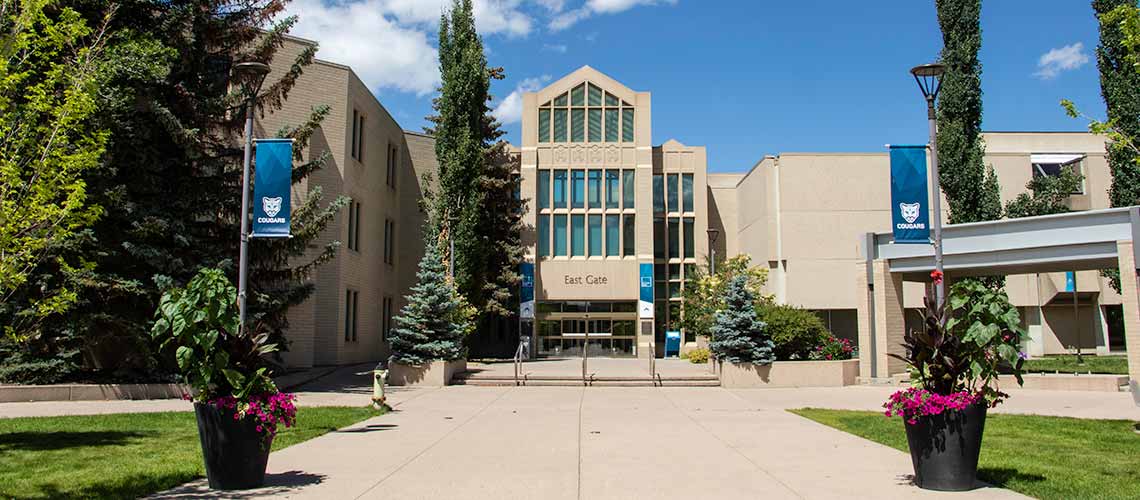 Providing exceptional online services to students
Even though we may not be together in person this fall, Mount Royal staff and faculty have been initiating new and creative ways to keep providing the same supports to students in order to facilitate an exceptional undergraduate experience. Students have access to many services – whether on campus or not – to help drive towards success both in the classroom and in the community.
New Student Orientation
Each school year at Mount Royal University is usually kicked off by New Student Orientation (NSO) and that valuable experience remains available to incoming students. NSO is online throughout the summer and includes workshops, tutorials and program prep to help new students learn what MRU is all about.
"We encourage students to engage with the online programming through orientation," says Shea Ellingham, manager of Academic Advising. "It will help them find some connection to the campus and feel confident about starting university."
So far, over 500 students are registered for NSO, where they will be supported by an additional 200 student leaders who will share their passion for the Mount Royal community while helping new students navigate their time at MRU.
"We are going to be offering quite a bit of programming focused on preparing for online learning," Ellingham says. "Not only from the social aspect and how to connect to new groups, but also the technical for what you need to know to be successful."
Not sure where to start?
All programs at MRU are supported by academic advisors who are there to help students stay on the right track by providing guidance on the courses they need to keep up the momentum along their academic path.
For a one-stop-shop, the Office of Student Success exists to connect students with all of the supports that are available to them.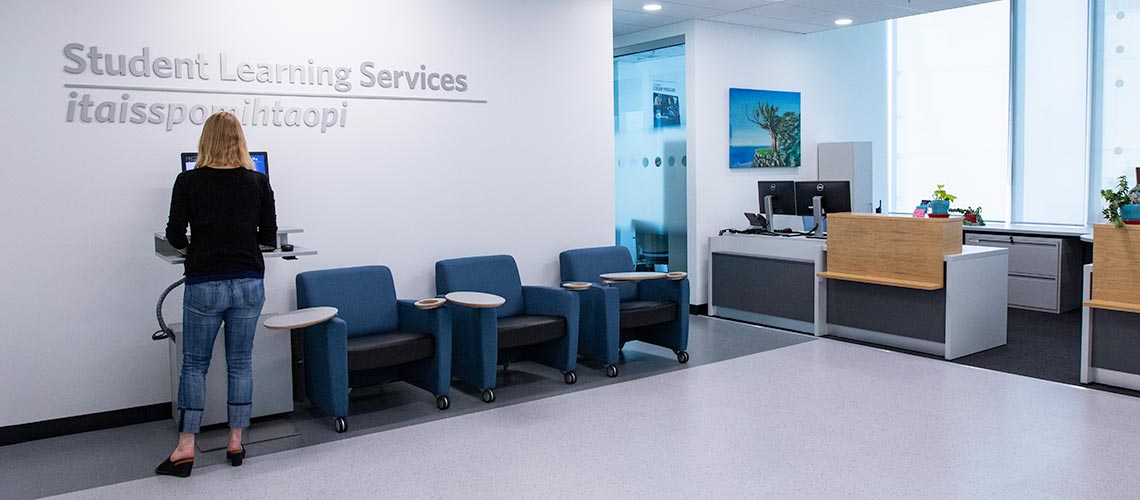 Get help with your studies
Student Learning Services is a great resource for students to connect with each other while fine tuning their academic skills.
Everything offered by Student Learning Services prior to moving classes to an alternate delivery format remains available. They are currently offering one-on-one appointments and workshops to help students prepare for fall classes.
"We've really enriched our webinars to help students manage their time and stay motivated."
— Catharine Lindland, director of Student Learning Services
"We've really enriched our webinars to help students manage their time and stay motivated. We've provided strategies they can put in place to be a successful learner in this new environment," says the director of Student Learning Services, Catharine Lindland.
"We're more focused on those pieces than we ever have been before."
Students also have the opportunity to stay connected with their future classmates through Student Learning Services' Peer Mentorship and Peer Learning Programs. These programs introduce students (remotely) to peers who have done well in the same courses, providing not only assistance with learning, but also a great way to meet new mentors and discover more ways to belong within the MRU community.
"It was quite amazing to see how the students who lead these sessions were so adept at switching into that online environment," Lindland says. "With classes being offered asynchronously, students will need a place where they can build a community with the students in their class and work through their homework together, so we're really trying to provide those experiences."
Asynchronous learning is also called location-independent learning, and refers to how the majority of courses will be delivered by professors. Studying asynchronously provides students the flexibility to engage in course materials at any time to meet the required learning outcomes. The learning strategists from Student Learning Services will be joining online classes throughout the upcoming semester to discover additional strategies to assist students in reaching their academic goals.
Take care of your well being
Mount Royal's Wellness Services includes a medical clinic, mental health services and the newly rebranded MRU Injury and Prevention Clinic. Students (and the public) continue to have access to a wide range of health services.
Medical clinic appointments can be made for a telephone consultation or in-person visit. A reminder that patients who are feeling unwell with COVID-19 symptoms should not come into the clinic, but rather consult with Alberta Health Services at 811.
Mental health services have transitioned to counselling via telephone or video. In March, Student Counselling Services, which employs psychologists and a social worker, also began offering frequent webinars offering tips for issues such as coping with social isolation and building motivation for working from home.
Going above and beyond
Professor Kenna Olsen, PhD, Professor Aliyah Dosani, PhD and Associate Professor Alexis Morris, PhD, share how they've adjusted to online teaching and how they continue to bring their passion for teaching to the digital classroom.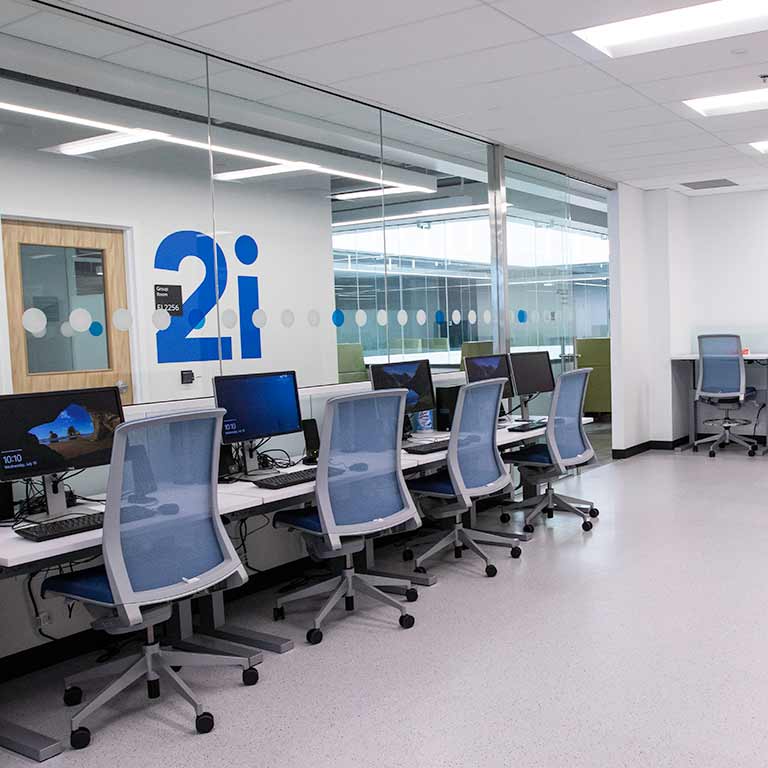 The Sandbox in the Academic Development Centre
---
"Faculty will have the opportunity to be far more intentional about what that's going to look like and how to best reach their students."
⁠— Christian Cook, PhD, academic director of the ADC
The force behind the faculty
Faculty are currently finding the best ways to deliver their courses for the upcoming fall semester.
The Academic Development Centre (ADC) is supporting Mount Royal's professors as they prepare for a full semester of remote/online delivery. Over 35 workshops and learning sessions have been offered by the ADC, aiding in topics such as finding and using open educational resources, preparing for online delivery, presenting for the camera, lessons learned from virtual teaching and alternative learning activities.
"We have faculty developers, instructional designers, web designers, educational technologists, administrative support, and an academic media team running the gamut of support for faculty to teach and connect with students," says Christian Cook, PhD, academic director of the ADC. "And now that MRU faculty will be delivering curriculum remotely, the ADC is busy ensuring they are equipped to make sure the student educational experience is as engaging as possible."
In addition to curriculum projects and consultations with faculty and departments, the ADC has created a Preparing for Online Delivery website, which is a self-directed resource faculty can use to assist in turning a traditionally face-to-face course into a successful remote learning experience. The ADC has also been providing support for faculty to become even more familiar with the technical specifications of Blackboard and Google products.
"Unlike the pivot we experienced in the winter, now we have a chance to plan a course from start to finish knowing that the whole thing will be online," Cook says. "Faculty will have the opportunity to be far more intentional about what that's going to look like and how to best reach their students."
Get prepared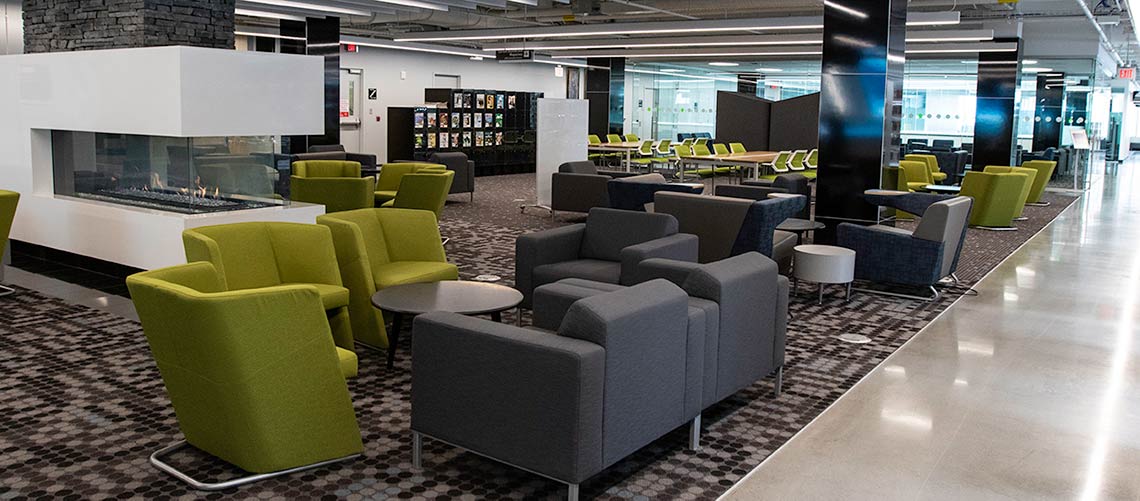 Get your books
The University Library:
MRU's Subject Specialists can be reached via email or text to assist students through research-based projects.
Contactless pickup as well as digitization requests are available for students to gain access to hardcopy library materials.
Cougars Campus Store:
Textbooks can be ordered online and will be shipped for free until further notice. Any inquiries regarding textbooks and printing services can be emailed to campusstore@mtroyal.ca. For all services, parking and OneCard inquiries, please visit the Cougars Campus Store website to learn more.
Student Learning Services
'Prepare for online learning' webinar
Student Learning Services is offering two 'Prepare for Online Learning' webinars that are open to all MRU students:
Aug. 11 at noon
Aug. 27 at 2 p.m.
Register

for a session online
Also available:
Meet with a Learning Strategist to get help with online learning, writing, math, citations, time management and more.
Academic success webinars will start up in September 2020. The webinars are free, interactive and cover five topics: studying, math, reading, writing and referencing.
The Peer Learning Program provides course specific help, delivered remotely but synchronously in small groups with students who have been previously successful in offered courses.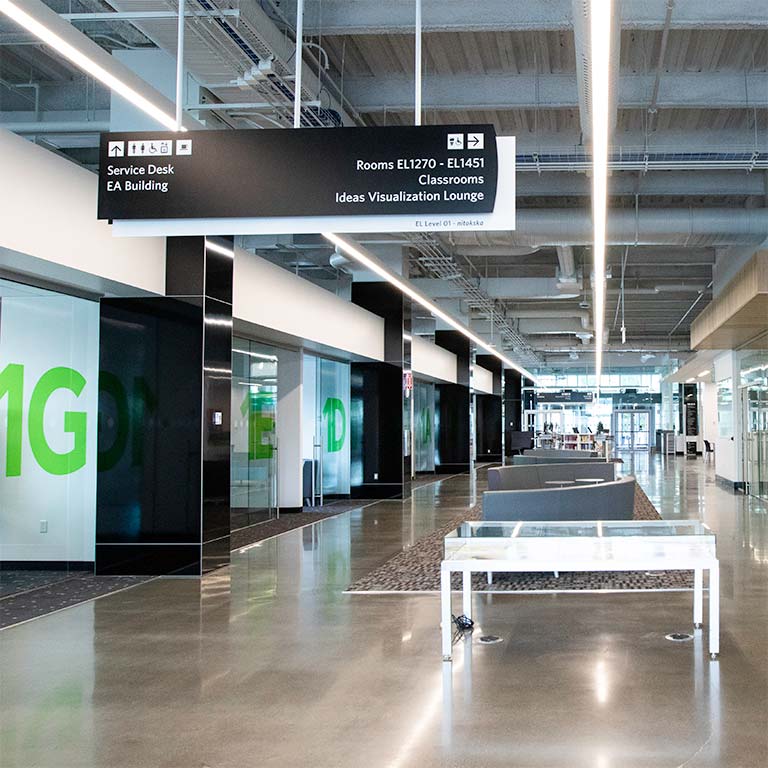 University Library workshops and orientations
Prepare to complete assignments by learning how to use resources available in the Maker Studio and Experience Lab. Register for online workshops and orientations that help students utilize virtual reality and other creative options for coursework, research or personal projects.
Sign up

New to Mount Royal?
If you're a new student to Mount Royal, New Student Orientation (NSO) will help you connect with other new students and learn about the services and supports Mount Royal has for you.
Register

for NSO

Tech supports for students
Students can find their own tech supports at Tech Tuts, a technology tutorials resources site to assist in using software applications common to MRU, such as MyMRU, Blackboard, Google applications and Adobe Creative Cloud. There is also a helpful New Student Checklist providing information about how the MRU accounts work and the different platforms students will need to know and understand.
Access and Inclusion Services
Students who experience a disability related barrier, require academic accommodations, and have documentation of disability must register with Access and Inclusion Services by completing the Public Request form.*
Intake meetings with Access Advisors are available by phone at 403.440.6868 in order to prepare appropriate academic accommodations for the student.
Meetings with Academic Strategists and Assistive Technology Advisors are available by phone and video.
*Complete and submit as soon as possible to avoid long wait times in September.
Did you know ...
The Academic Development Centre supports Mount Royal professors in incorporating technology into their teaching to provide innovative and impactful learning experiences.
Students helping students
The Students' Association of Mount Royal University (SAMRU) offers assistance ranging from food and financial security to student health benefits. SAMRU is also home to the Pride Centre, Cultural and Indigenous Inclusion Centre, Student Advocacy Resource Centre and more. Stay up to date on SAMRU's COVID-19 related resources.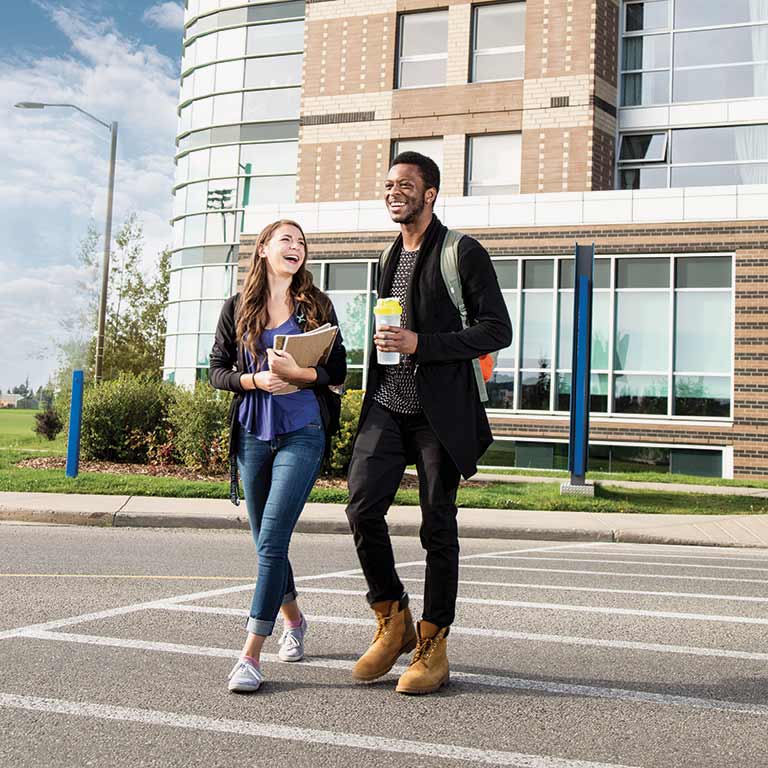 Learn here, live here
If you're living in Residence this fall, stay up to date with specific protocols about living on campus.
Staying safe
The health of our students and employees is our first priority, and we're doing everything we can to create a positive and safe experience for students this fall. The COVID-19 pandemic continues to evolve. Ensure you check your mtroyal.ca email for updates and check the Planning Ahead website for frequently asked questions from students.
Read the FAQs