Administrative assistants
---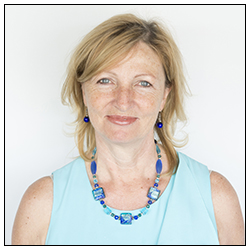 I am a Registered Psychologist and came to Mount Royal in 2009. I have a BA from the University of Victoria and a Ph.D. from the University of Calgary.
Early in life I was struck by family stories that spoke of resiliency, perseverance and healing in the face of painful experiences. I wanted to facilitate this growth and healing with others and initially did so as a youth worker. Then I completed my degrees so that I am now able to do this work intensively as a counsellor.
When I meet with students I am curious about their strengths and what they've done to manage their challenges, as well as explore with them new perspectives and possibilities. For me it's about helping others determine what they want their life to be like, and together figuring out how they'll get there.
In my life I love to make music with others and enjoy being outside to garden and hike.
---
Michael Huston (currently on leave)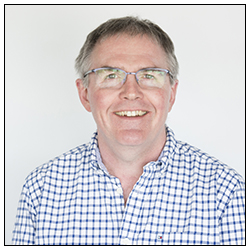 I am Registered Psychologist, and a counsellor at Mount Royal since 2001. I completed a BSc in psychology at the University of Alberta and a Master's degree in Educational Psychology at the University of Calgary. I have experience working with a broad range of personal, career, and educational concerns.
I tend to think of counselling being about change - that it's a learning environment where we work together to think of goals, changes or outcomes, and to determine what needs to be learned to move in a preferred direction. Most concerns can be approached this way - as a learning opportunity. I tend to think of problems as being part of a normal human experience and that we can all learn how to cope better with the problems life presents.
I very much enjoy my work and appreciate the opportunity to assist students in addressing their concerns and creating desired changes. I like the idea of being tidy and organized.
---
I have a PhD in Counselling Psychology and I am a Registered Psychologist. I have been part of the Mount Royal Student Counselling team for the past ten years now and thoroughly enjoy my work with students and faculty.
I have a number of years of experience and have worked in a variety of different settings and communities. This varied experience creates a rich foundation of expertise and knowledge. Some of my areas of interest and experience include: addressing addictions, anger, all forms of abuse-past and/or present, assisting with conflict resolution, personal growth, positive parenting, and effective communication. I am passionate about working cross-culturally, in particular with Aboriginal people. I believe that individuals are the experts in their own life, that counselling offers the opportunity for individuals to find support to access their own inner wisdom, and act on it in ways that assist them to thrive.
I believe there is rarely a right or wrong in any given situation, that often even a small shift in perspective can assist individuals to see greater possibilities - shades of grey - to assist themselves in resolving their concerns. Further, I see counselling as a partnership, where both parties have gifts to offer, and their combined gifts provide the strength and resources to face any issue in a growth orientated way.
---
I am a registered Psychologist with a Master of Arts degree in Counselling from Gonzaga University, and a Bachelor of Arts degree in Psychology from the University of Victoria. I have over 20 years of counselling experience working with adolescents and adults in a variety of settings. I have experience working with clients struggling with a diverse range of issues including life transitions, stress management, anxiety, depression, relationship challenges, anger, trauma and substance abuse.
I admire the courage it takes to seek counselling to work through life's challenges. I strive to create a safe, non-judgemental, compassionate environment that is built on respect, warmth, openness and honesty. My counselling style is collaborative, and focuses on increasing self-awareness, fostering insights, increasing confidence, taking healthy risks, acceptance of self and managing the obstacles preventing growth, development and change.
Counselling is a process that takes individuals on a journey, helping people to connect with the truth of themselves, which can lead to a life that is more authentic and rewarding.
---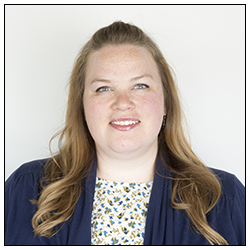 I grew up in Calgary and completed my Bachelor's and Master's of Science in Psychology at the University of Calgary. When I was in university, I came to realize that my education was not limited to textbooks and the classroom. It felt like being in school was challenging me to explore who I thought I was and what I valued.
As a psychologist, I have come to appreciate the multitude of experiences that post-secondary brings and really enjoy working with students who are currently on this journey. For me, counselling involves creating opportunities to explore what these experiences mean to you along with finding resources and skills (internal or external) to get the most out of your experiences.
In addition to my work, I also enjoy painting/being creative, listening to audiobooks set in Victorian England, and spending time with my spouse and children.
---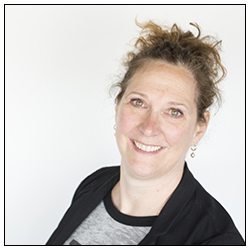 I was born and raised in Calgary, and I am a Psychologist and Associate Professor working at MRU since 2002. I have a Master's Degree (Clinical Psychology) from Lakehead University and a Ph.D. (Counselling Psychology) from the University of Alberta.
I love my work with students - the diversity of their issues, their uniqueness, and the resilience that they bring to counselling, during a time of life transition and movement towards establishing one's identity, values, and a sense of meaning and purpose. It is fulfilling to be able to help students identify their best strengths and how they can be used to work with life's challenges.
When I am not at work, spending time with loved ones, walking my dog Casey, and being out in nature and in my garden provide me with a sense of contentment and wellness. When I am doing these things, I know that I am living well.


---
Jack Dobbs (currently on leave)

I am a registered psychologist. My areas of expertise are:
Mature adults returning to post-secondary
Mid-career, part-time learners
Career development - psychological approach to finding the essence
Existential issues
Bright, gifted and AH/HD
Group process - inner-journey spiritual (non-religious) approach
Goal setting and achievement
Relationships
---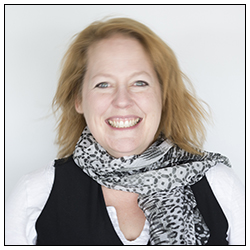 I'm a psychologist at Mount Royal who provides counselling support to students on a variety of topics including career uncertainty, self-discovery, growth, relationships, trauma, crisis, depression, resiliency, anxiety and grief. I also absolutely love working with student leaders and volunteers. My approach to counselling has been influenced by existential psychology, positive psychology and client-centered therapy. I like conversations about meaning and purpose, and I love talking about the "big stuff" in life.
Outside of my office you'll find me on campus welcoming students into Residence, coordinating the Student Leadership Conference, or doing research about student success. In addition to my Mount Royal identity, I'm a mom, an amateur potter, and a coffee enthusiast. I love learning new things and appreciate the opportunity to be of support to our campus community.
---
When you come to Student Counselling Services you may see my head close to the desk, but don't worry - I will always be there for you. I love to help people, and service is my preferred work. As an administrative assistant with Student Counselling Services, I have many tasks that help provide excellent services for our clients. I manage the day-to-day operations, and directly handle all financial matters, counsellor schedules and evaluations.
Before working at MRU, I was an administrative assistant and librarian with the Calgary Catholic School District, and an account manager for a publishing company. I am originally from Venezuela, so if you want to learn Spanish, I am here to help you with that as well!
---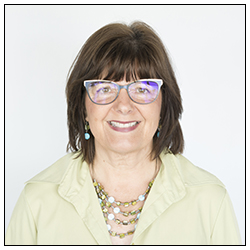 When people get a warm welcome in a new situation, the stage is set for a positive experience. That's been a strong belief throughout my working life, and especially in my administrative assistant role at the front desk of Student Counselling Services. The best part of my job here is definitely interacting with MRU students.
My previous positions include communications specialist for a tourism marketing organization, editor at MRU, and various medical office roles in Calgary and BC. Some of my most recent education achievements include a Technical Writing Certificate from MRU and a Provincial Instructor Diploma from Vancouver Community College.
---