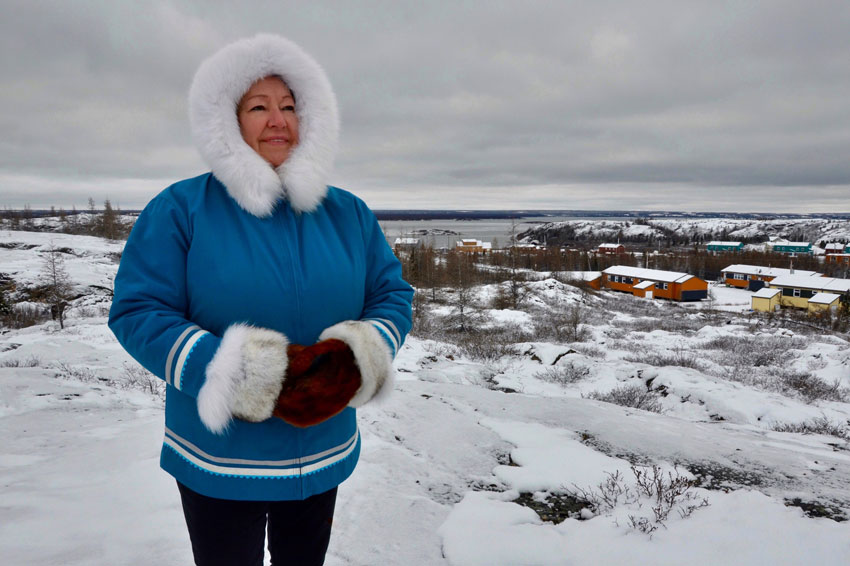 The Office of Academic Indigenization is honoured to partner with the Iniskim Centre, the Faculty of Science and Technology, the Faculty of Arts, and the Department of General Education to welcome Sheila Watt-Cloutier to campus as the 2020 Scholar in Residence. 
Watt-Cloutier is a highly acclaimed human rights activist and writer. As former International Chair of the Inuit Circumpolar Council, she has been a strong spokesperson for the importance of honouring Inuit knowledge in respect to global environmental issues, such as persistent organic pollutants and climate change. 
"Sheila Watt-Cloutier's work transcends disciplines," explains Renae Watchman, co-director of the Office of Academic Indigenization. 
In The Right to Be Cold, Watt-Cloutier's 2015 memoir, she explores changes she has witnessed in her home community of Kuujjuaq, Nunavik, and her passionate efforts to raise awareness about the effects of climate change in the Arctic.
Although the Scholar in Residence is normally a week-long residency, Watt-Cloutier's visit will take place over two days, March 3 and 4. While on campus she will visit classes in a variety of disciplines to share her experiences as a writer and environmental advocate. She will also meet with faculty to discuss Indigenization at MRU.
The annual Scholar in Residence program was launched in 2018 to highlight Indigenous ways of knowing and the importance of Indigenization within the academy. Previous Scholars in Residence, Billy-Ray Belcourt and Gina Starblanket, conducted public talks, classroom visits, and met with faculty and students to share their work and demonstrate the breadth of knowledge that Indigenous peoples hold. By honouring Indigenous scholars and ways of knowing, the program helps to develop and enhance the educational capacity of the entire Mount Royal community, including faculty, students, staff, and administration.
On March 3 at 1 p.m., she will deliver a keynote address at the Bella Concert Hall entitled "Everything is Connected." This address is free and open to the public. 
Register here: mru.ca/everythingconnects