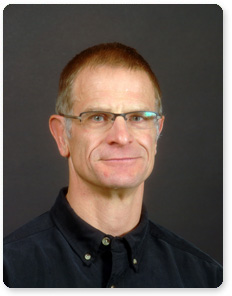 Professor Winterdyk's primary areas of interest include young offenders, human trafficking, research methodology, bio-social explanations of crime and comparative and international criminology/criminal justice. John has published extensively in the areas of criminological theory, youth at risk, corrections and criminal justice related issues as well as on a host of comparative/international themes. Some of his recent publications include: Juvenile justice: International perspective, models, and trends (CRC Press 2015), Youth at risk and youth justice: A Canadian overview (with R. Smandych) (OUP 2016), Canadian Criminology (OUP 2016), Human Trafficking: Exploring the International Nature, Concerns, and Complexities (CRC Press 2012) with B. Perrin & P. Reichel, and Crime prevention: International perspectives, issues and trends (CRC Press 2017). John is currently finalizing a special issue for the "Justice Report" on terrorism, and his forthcoming book (2017) is titled: Canadian pioneers in criminology and criminal justice (Rock Creek Press). He is also currently working on a Major Reference Work project (Palgrave/Springer) on human trafficking with Prof. Jackie Jones from Bristol Un. in the UK. The project is the first of its kind on the subject area.
Professor Winterdyk has recently served as guest editor for a number of special journal issues on such diverse topics as: genocide, human trafficking, human rights and the criminal justice system, crime prevention, and most recently on terrorism. John is/has been an adjunct professor at St. Thomas University in Fredericton, NB, University of Regina, and the Polytechnic of Namibia. He also operated the longest running European Criminology Study Tour in Canada (1988-2016), and in 2018, he will lead the first criminology/criminal justice Study Tour to China. In 2008, John received the "Effective Team Award" for leading an interdisciplinary research team to completing a major study of the evaluation of the effects of different strategies to help students deal with the stresses of balancing academic and personal life. In 2009, he became the first recipient of the "Distinguished Faculty Scholarship Award" for his scholarly endeavors and in 2010-212 became the first Director of the Centre for Criminology and Justice Research at MRU.
In his spare time, John is an avid and competitive cyclist and enjoys spending time with his wife and their first grandson.
Learn more about John's academic and professional presentations, appointments and degrees, awards and distinctions, books authored or edited, grants, scholarly activity, and professional experience.