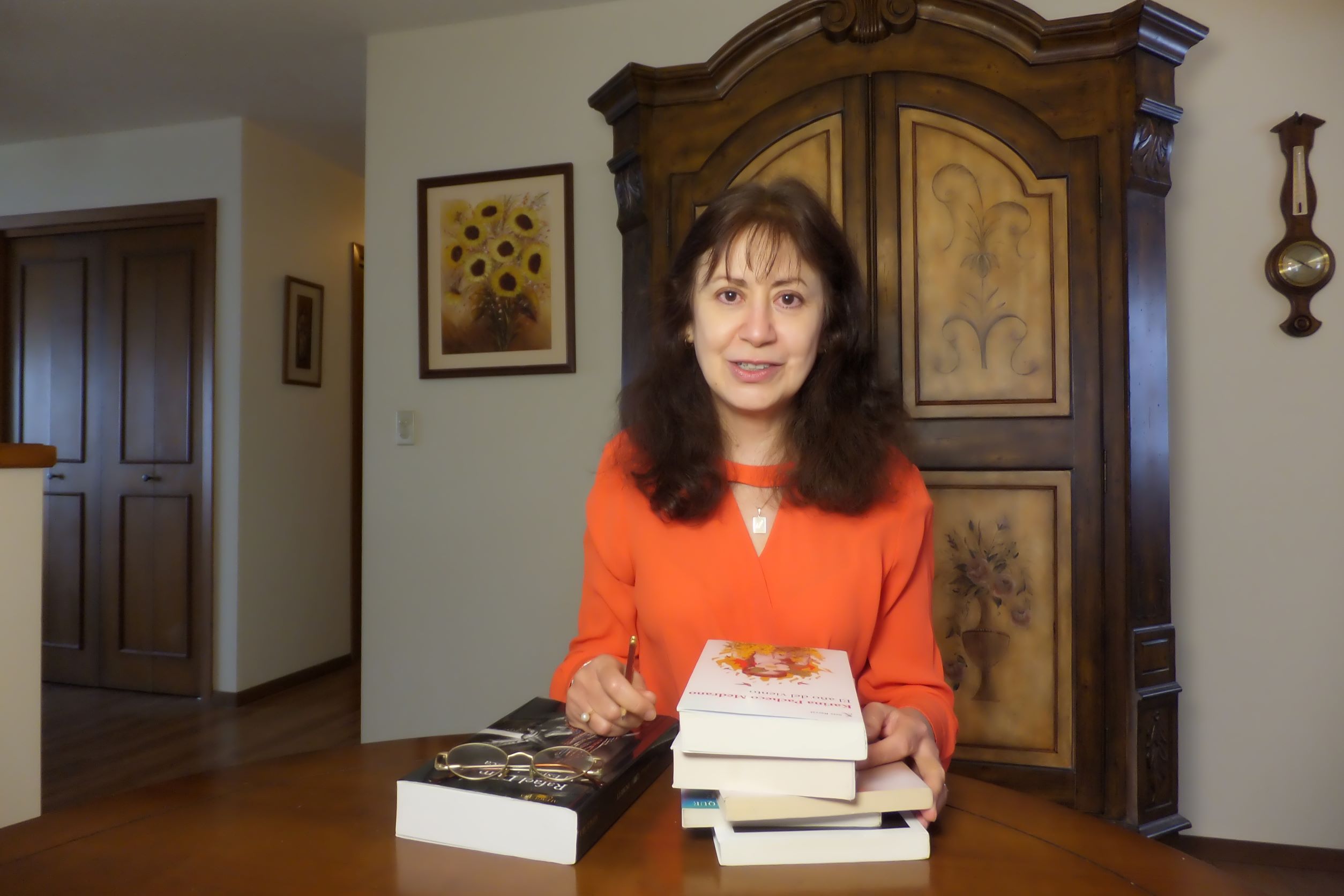 María Teresa Grillo Arbulú
Education
PhD Hispanic Studies (University of British Columbia)
MA Latin American and Peruvian Literature (Universidad Nacional Mayor de San Marcos)
Office: EA3006
Phone: 403.440.5941
Email: mgrilloarbulu@mtroyal.ca
Titles
Associate Professor
Spanish Coordinator
Advisor, Spanish Major (note: advisor for continuing students; new intake is suspended)
Research Interests
Latin American literature and culture
Colonial Spanish American literature
Andean and Amazonian indigenous representations in literary and political discourses
The legacy of colonialism in Latin American contemporary literature and culture
Spanish American Testimonio genre
Race and ethnicity in colonial and contemporary texts
Indigenismo narrative form

Courses taught at Mount Royal University
LAST1101 Introduction to Latin American Studies
SPAN4411 Twentieth-century Spanish American Literature
SPAN3341 Spanish American Colonial Literature
SPAN3319 Spanish American Testimonial Literature
SPAN3311 Business Spanish
SPAN2223 Introduction to Textual Analysis and Composition
SPAN2211 Intermediate Spanish I
SPAN1103 Beginners' Spanish II
SPAN1101 Beginners' Spanish I
Publications
Book
Discursos de la nación pendiente. Reflexiones sobre el testimonio de enunciación andina en el Perú. Lima: Universidad Nacional Mayor de San Marcos/Pakarina, 2016.

Articles and Book Chapters
"Indias putas paren infames mestizos. Pureza de sangre en El Primer Nueva Corónica y Buen Gobierno de Felipe Guamán Poma de Ayala." Carranza, Claudia and Rafael Castañeda, eds. Palabras de injuria y expresiones de disenso. El lenguaje licencioso en Iberoamérica. San Luis Potosí, México: El Colegio de San Luis, 2016. 409-432.
"Cristianos y lenguaraces: religión, educación y raza en los discursos de enunciación andina de la colonia y la república." Escritura y pensamiento XVII.35 (2014): 23-58.
"Dos voces que parecen una. Idearios políticos e identidades étnicas en las Memorias de Juan Bautista Túpac Amaru." Boletín de la Academia Peruana de la Lengua 58 (2014): 13-39.
"Peru's Amazonian Imaginary: Territory and National Integration." Latta, Alex and Hanna Wittmann, eds. Environment and Citizenship in Latin America. Natures, Subjects and Struggles. New York: Berghahn Books, 2012. 112-128 (co-authored with Tucker, Sharon).
"Solidaridad y compromiso político en El tungsteno de César Vallejo." Carlos Eduardo Zavaleta, ed. La Prosa de César Vallejo. Lima: Editorial San Marcos, 2007. 173-191
"Síntesis y capacidad significativa en la poesía de Blanca Varela." Revista Letra Muerta (June 2006): 8-12.
"La voz detrás de las cifras. Testimonio y verdad en el informe de la Comisión." Guaca. Literaturas y Culturas Andinas 1.2 (June 2005): 61-70.
Fellowships and grants
Mount Royal University, Internal Research Grant (2014-2015)
Social Sciences and Humanities Research Council of Canada (SSHRC), Doctoral Fellowship (Sept. 2008 to Aug. 2010)
University of British Columbia, University Graduate Fellowship (2007-2008)